DISCLOSURE: This blogpost is sponsored by RB. All opinions, experiences and tips for new moms are mine.
Did my youngest baby just turn six? Yes. Omg-how-did-this-happen-so-quickly?!?! We are officially on 'the other hand' of age numbers, people. We're happy, thriving, smiling, sassy and sometimes a bit too smart for our own good (both my girls are – shameless proud mama here).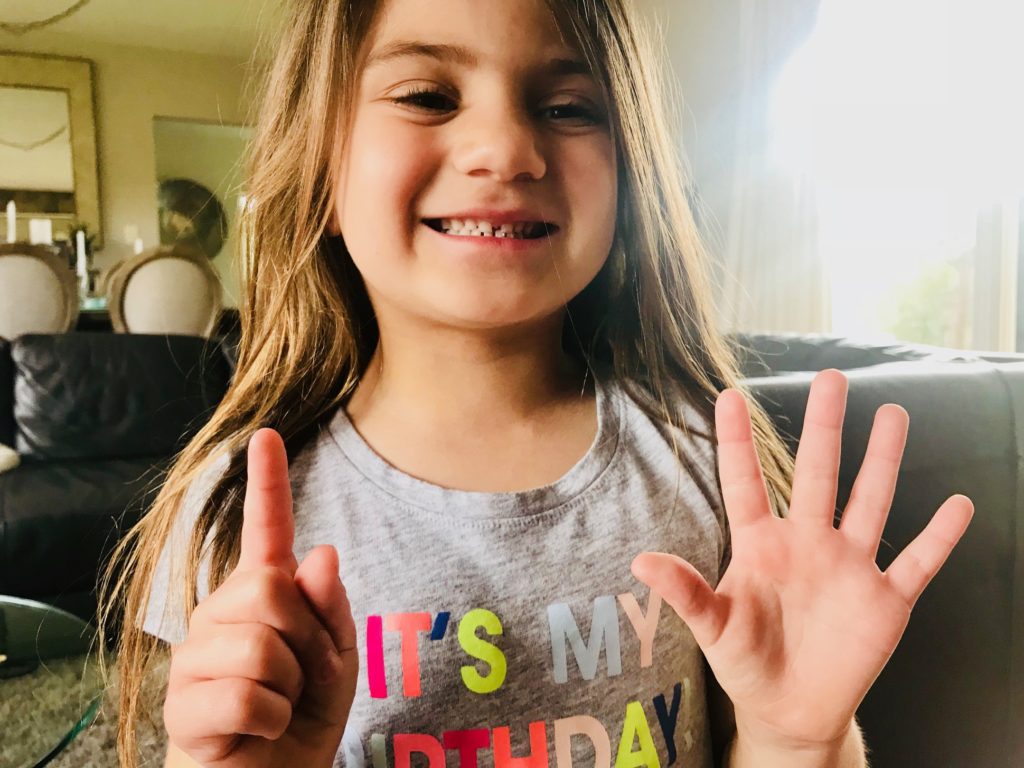 I'd be lying if I said I'm not looking back these days, patting myself on the back a bit, super pleased with myself for ruthlessly figuring out those early, confusing days of brand new motherhood – hey, every new mom should be pleased with herself no matter what! My second baby was born when my first daughter was just a year and a half. So yeah, my first four years of motherhood were filled with intense manual labor.
Just like every new mom, I felt put to the test back then… but I made a personal choice that slashed exhaustion, confusion, frustration and all those questionable up and down emotions in half. It's a choice I tell every new mother to seriously consider, when they ask me how I made everything look so joyful and manageable with two babies on my hip (those of you who read my book for first-time pregnancy know what I'm about to say):
Don't be afraid to formula-fed your babies. (I did. Both times around.) It's what made me survive, thrive and just plain feel alive. (Yes, I'm rhyming for the heck of it here. Ha!)
And I don't regret my choice one bit. Gasp!
Opting out of nursing proved to be the best choice I made as a new mom — not only for me, but for my family. I felt in-control and happy… and my babies hit all their milestones in good health. We all thrived.
I know what you're thinking: What new mother opts out of breastfeeding her newborn just because Isn't breast best? Is this another smack-talking war over nursing in public? The answers to all those questions are: This one; Yes it absolutely is; and No.
Ask any new mom what her most tiresome, all-encompassing, and challenging duty of new motherhood might be and, if she's like most of the women I've known in real life and online, she might tell you that nursing takes its toll in a mental, physical, and emotional way that no one ever warned her about. She might tell you it's debilitating to her self-esteem. She might tell you she just doesn't find joy doing it.
Or, if you're like me: I was just absolutely petrified to do it because of my irrational fear into the journey of motherhood in the first place.
I couldn't get past the fear of this portion of the mom-program, so I opted out – I said no, guilt free, to doing the thing that was proving to put me in a mental state of self-defeat and lacking confidence as a new mom.
Opting out of nursing helped me take positive control of my unfamiliar new (mom) life and let me feel physically independent, free of pain, and exponentially less depleted (in every sense of the word) and happy. Compare this with most of my peers who took the traditional nursing route, hated every minute of it and began resenting motherhood… but didn't back out because they were scared of what others would think.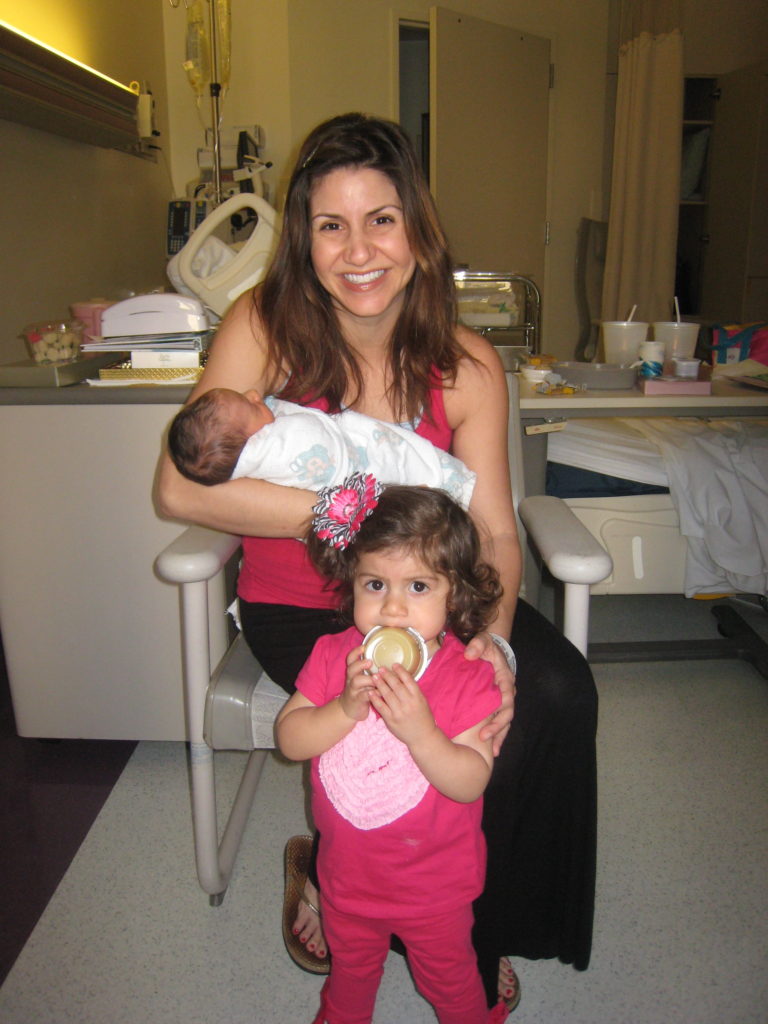 Was I immature about breastfeeding? Most definitely. But, opting out, twice in two years, set me on a most happy, confident, resilient and productive track as a new mother. I took to motherhood much easier because I wasn't doing something that made me feel inadequate or unfamiliar with my own life. My objective back then was to stay happy, capable, confident and focused on doing what was practical for my family after baby — that's the 'FAB' here folks, focused-after-baby (ha!).
I don't regret formula-feeding one bit. (Although I do question one thing now… keep reading…)
We live in a breastfeed-or- defend-yourself- to-the- death society, but being honest with myself as a new mom back then (and acting on it), against all popular practice and opinion, made me into a self-assured parent that I am proud to be now. My own sister still doesn't understand how I skipped out on nursing and feel totally okay with it. But it was a personal choice — the best choice I made as a new mom, actually.
My most personal and immediate perks I found to be helpful by bottle-feeding?
I knew exactly how much formula baby was getting. (Sometimes allowing for a whole 3-hour stretch between feedings!)
Dad, friends, and family could help feed — no problem.
My nipples didn't bleed. (TMI? Hey, it's a real thing. I'm not even going to give details on this.)
My energy wasn't depleted. (Physically, mentally and emotionally.)
My body became mine again, which was more major than I'd ever imagined it to be.
Like I said… no regrets to this day.
But, my all-win attitude here doesn't mean I don't remember and wonder, as a mother who's now so much more educated that I was back then. Yes, my babies thrived and grew into healthy young children who bounce off walls and do well with their schoolwork. But now, with my girls at 6 and 7 years old (and having distance of time from my crazy fear of nursing) I can't help but think about my daughter's cognitive development.
Consider the following:
A baby's brain size increases 175% during the first year, making this time critical for nutrition that contributes to cognitive development.¹
Every fat droplet in breast milk is surrounded by brain-building MFGM (milk fat globule membrane) which supports brain development and the immune system
But get this:
The addition of an MFGM ingredient to infant formula has been clinically shown to help close the gap in cognitive development between formula-fed and breastfed infants based on the Bayley-III Cognitive Scale. (It's the biggest thing since DHA — check out this article on WebMD to learn more.)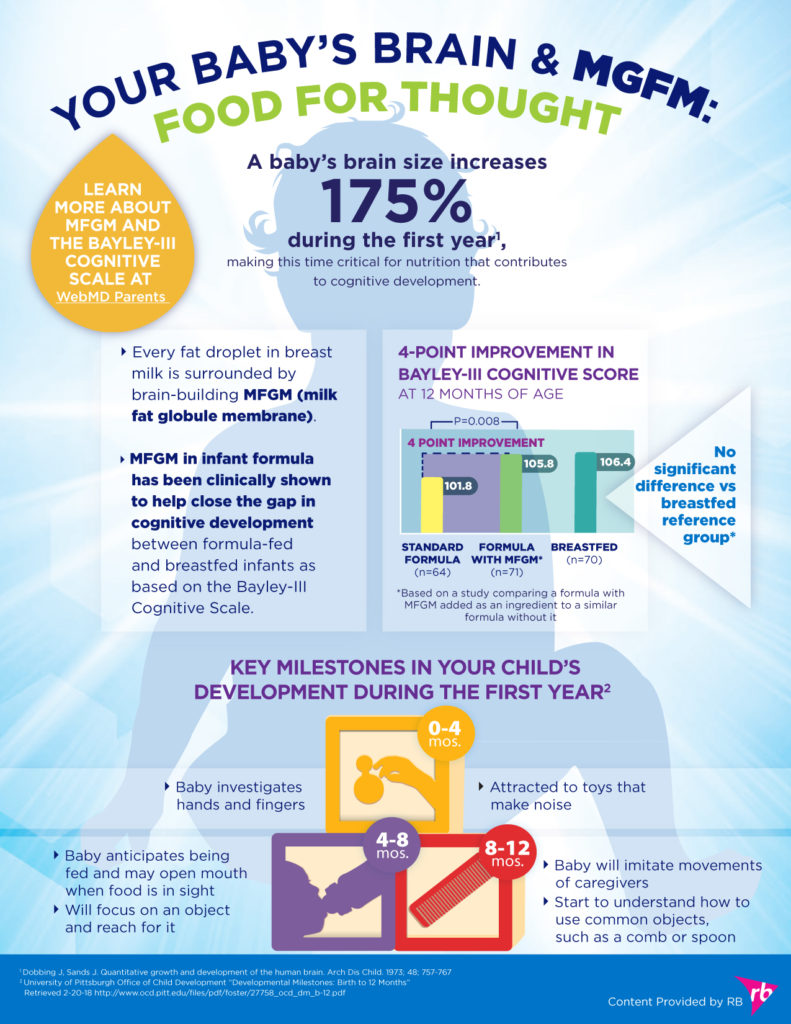 My point? Science is now helping new, freaked-out-about-nursing moms with solutions that are easily available to all of us. (Thank you!) Get educated about the benefits of breast milk, seek help from a lactation consultant, make a choice that will serve your family (and YOU) the best and don't look back. Don't let anyone make you feel less-than if you choose a safe option to make your family happier and less stressed… because science based formulas are available for moms who might need or want to bottle feed for reasons that are personal to them. For us. For our families.
And you know this focused-after-baby (FAB) mom is down with tips for new moms like that.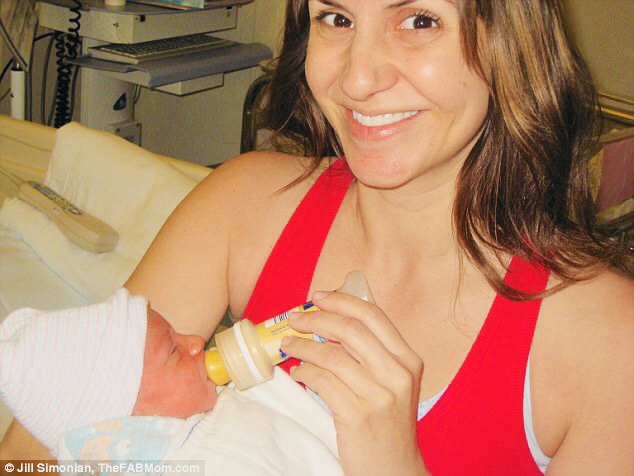 ¹Dobbing J, Sands J. Quantitative growth and development of the human brain. Arch Dis Child. 1973; 48; 757-767