DISCLOSURE: I was offered a complimentary photo session for fast and fun family pictures at my local BLINK, Inc studio for purposes of this post. All experiences and opinions are mine. 
Confession: I hate taking pictures. That's not a lie. But, as we know, pictures have become THE driving force of our conversations these days online and in real life. Life doesn't seem to happen if it's not caught on camera. As someone who works on camera, this reality makes me fret a bit.
So when I was tasked with taking pictures for the inside flap of my upcoming and first book, The FAB Mom's Guide: How to Get Over the Bump & Bounce Back Fast After Baby… I kinda freaked. Not only did I have ZERO TIME before my publisher's deadline to seek out and schedule a photographer, I also needed the pictures to look a certain way to match the vibe of my cover (crisp, white and something that pops).
Enter BLINK — a brand new photography studio experience that pretty much gives you fabulous, modern pictures… well… in the blink of an eye. 
Can you guess which picture I'm using on the inside jacket of my book?
Here's how it works: You make an appointment at a local studio, get dressed and all dolled up and then show up and smile.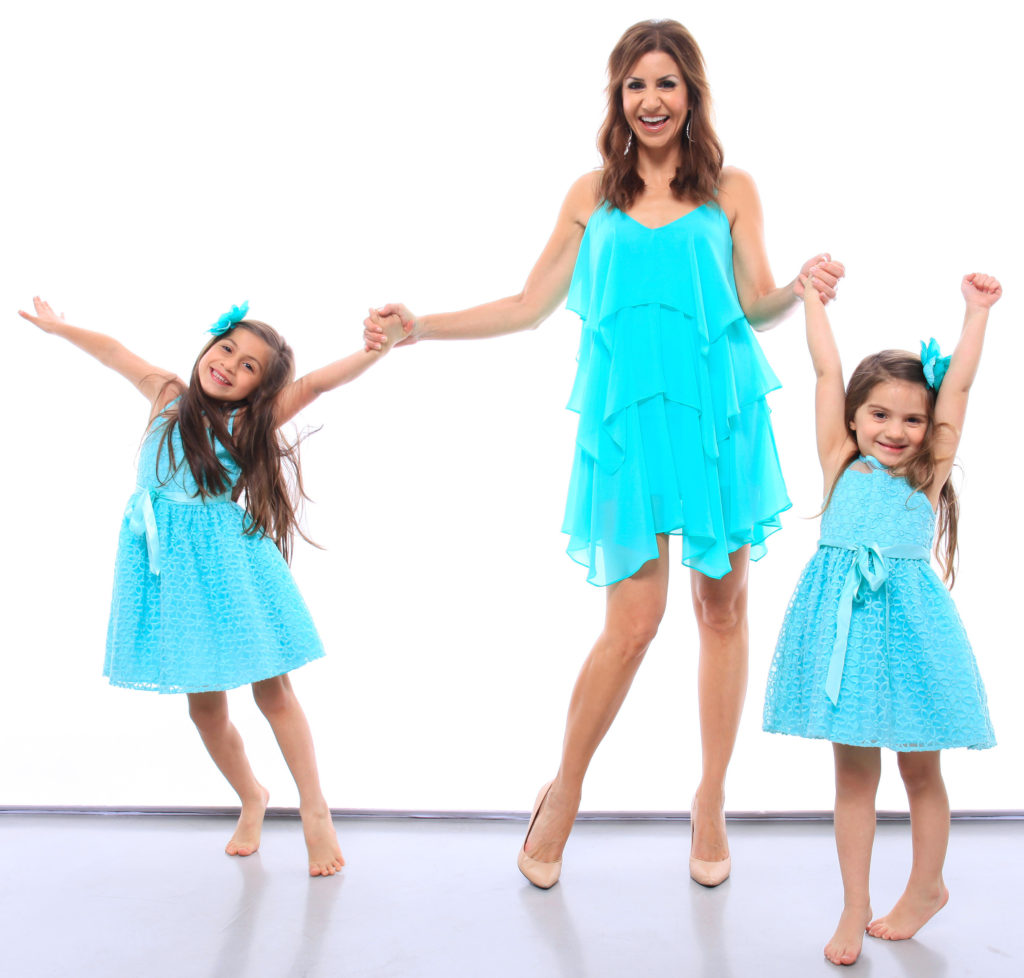 And also JUMP and SCREAM, if that's your thing.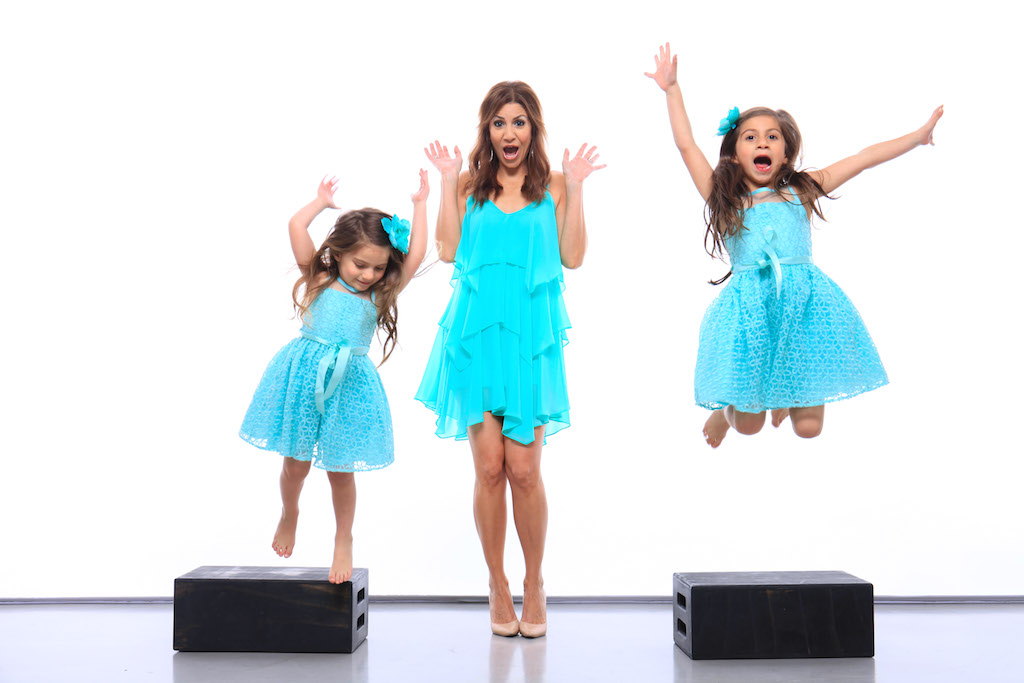 Rapid-fire snapping sessions happen in about 10 minutes (or more time if you need, schedule pending) for $25. Yes folks, you read that right: $25. FAST. INEXPENSIVE. FUN. GREAT QUALITY.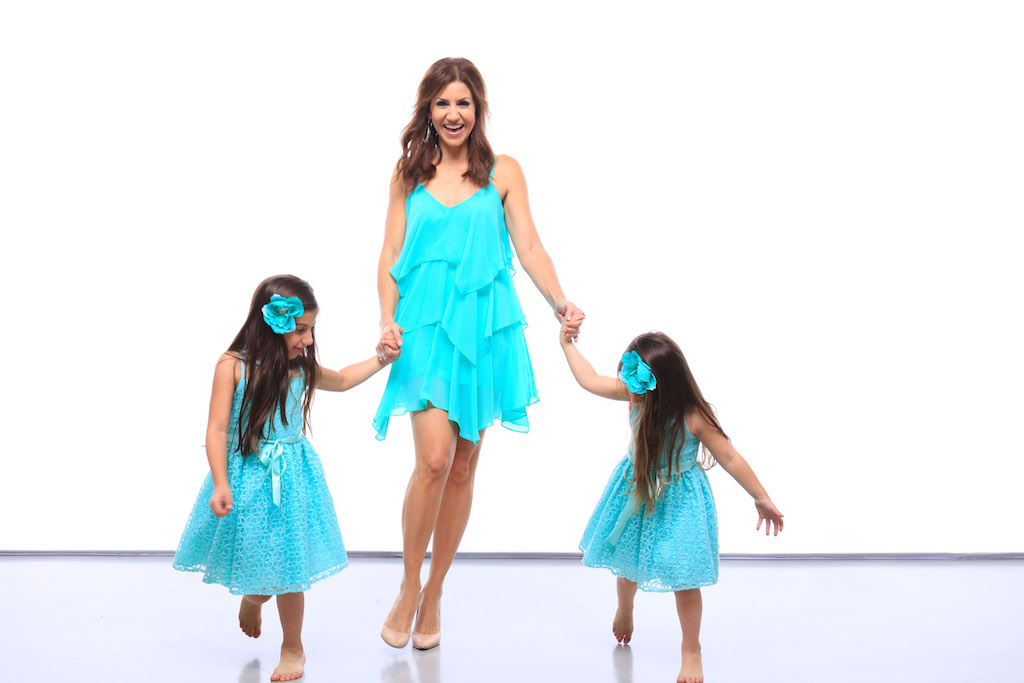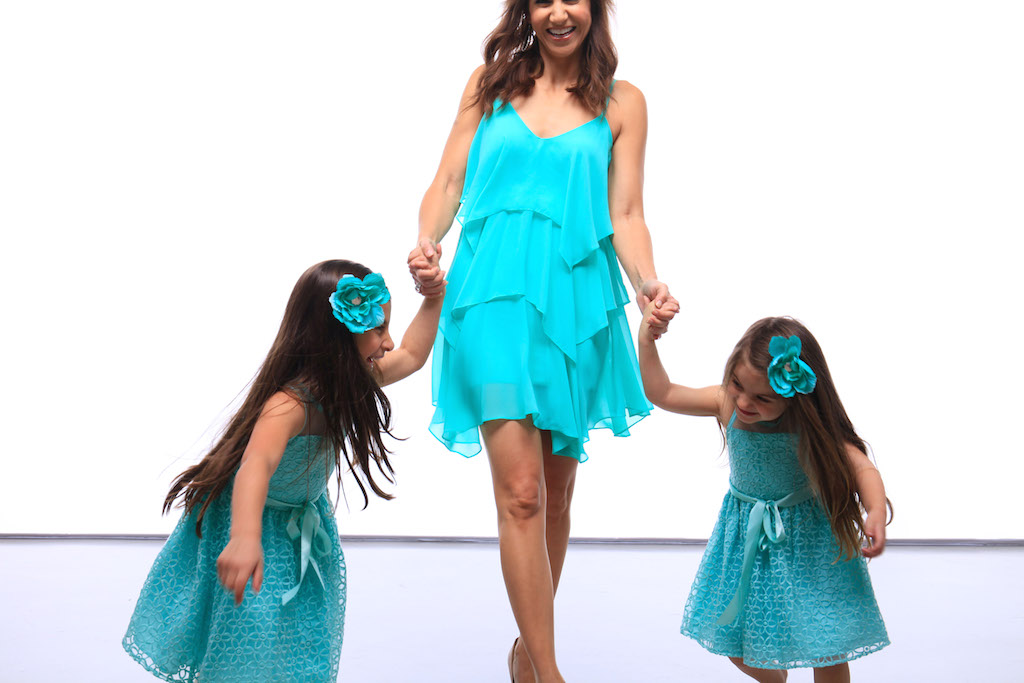 Minutes after your session is over, you get an email with hundreds of super high-res color photos (or, 'blinks') and then you can pick and choose what to purchase for $10 per image (they also offer a flat rate to purchase all).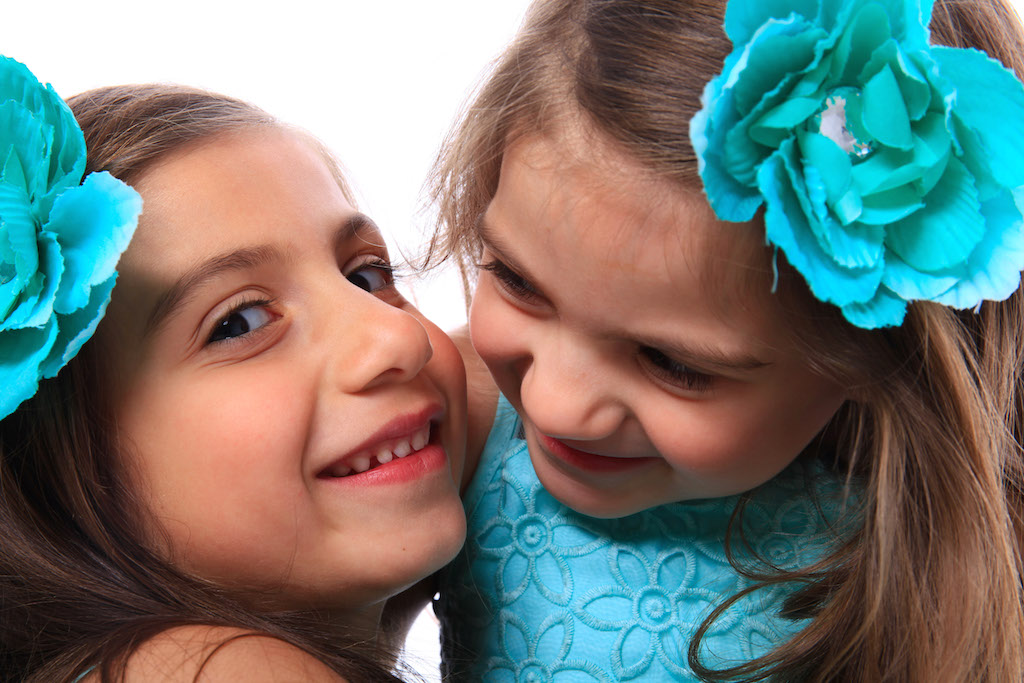 Oh yeah, Blink also sends each picture in black-and-white too. So you're covered.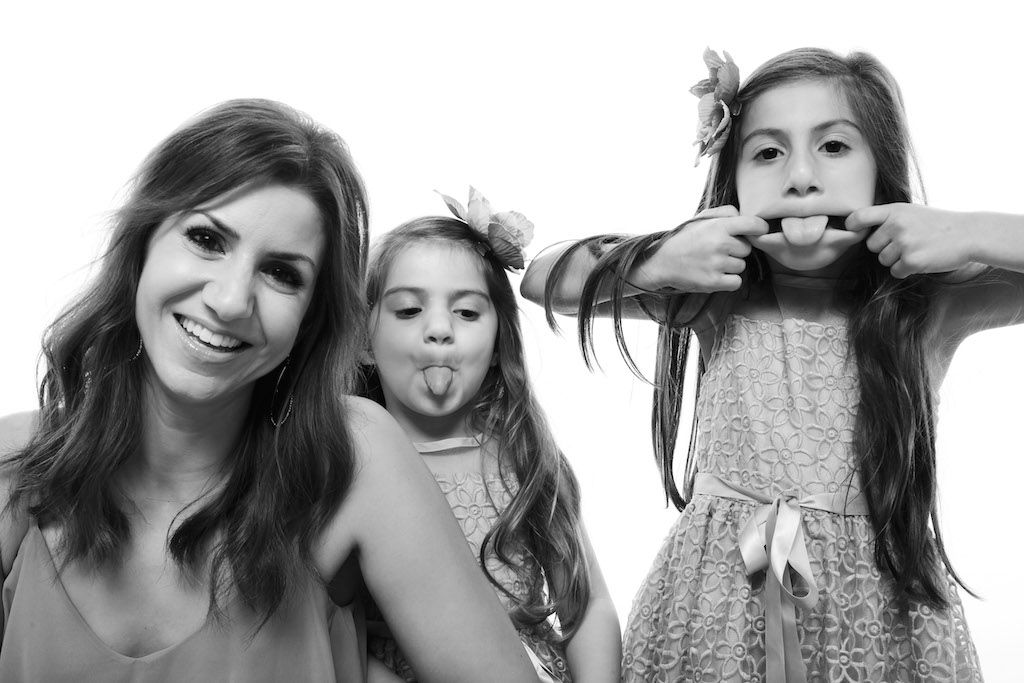 The whole thing was brilliant. My daughters got the biggest kick out of the experience and I will never forget how much fun we all had — and also how they made a 'sofa' out of the creative staging blocks just because it seemed to be the right thing to do. You know, to help. Nice work, girls…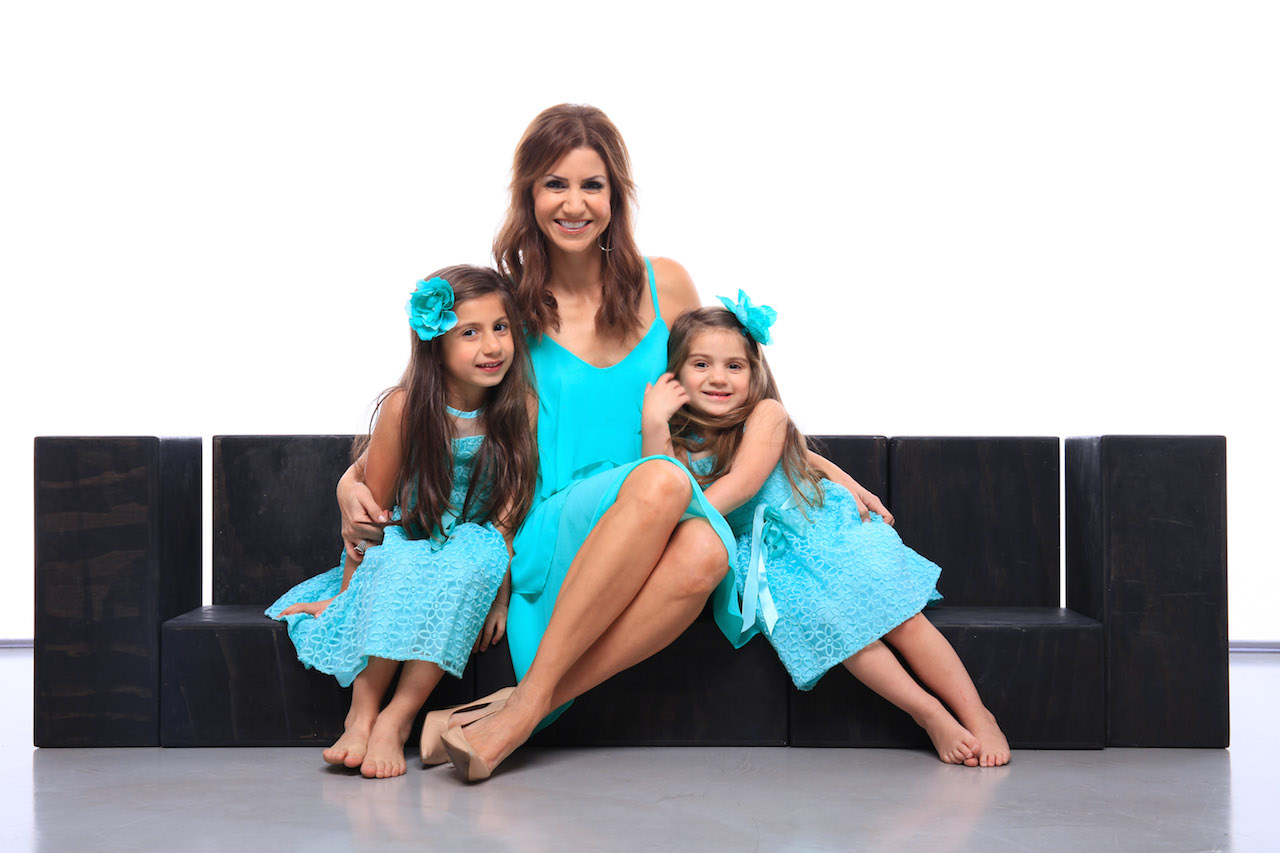 Here's the thing: Yeah, BLINK reached out and offered me a chance to try this new photo experience for free — with hopes that, if I like it, I'd put it up here on the blog. If I didn't, I wouldn't say squat. As you can see, I'm talking. It really was fun, easy and made us all feel like glamorous stars. Our photographer was very cool, too.
The only person missing? My husband. But that's okay. We can go back again…
Connect with BLINK on Twitter, Facebook and Instagram. And find your local studio HERE! Blink is made for families, friends, teams, organizations, products… and whatever else requires a picture. (Including the inside covers of book jackets…)