DISCLOSURE: TheFABMom was compensated for purposes of this post. All opinions and experiences are mine.
'Tis the season for holiday shopping and giving back. I've been thinking a lot about what it really means to give. Well, let's see. According to Google (ha. where else would I look?) here's what I found 'give' to mean: v. freely transfer the possession of (something) to (someone), hand over to; v. cause or allow (someone or something) to have (something, especially something abstract); provide or supply with. There's also: n. capacity to bend or alter in shape under pressure; elasticity.
Most of us (the people I know, anyways) often love to give. TOMS has become famous for letting us feel all sides of giving in one single kick. The official 'One for One' company, TOMS just opened a snazzy new store in my favorite local shopping spot, The Americana at Brand.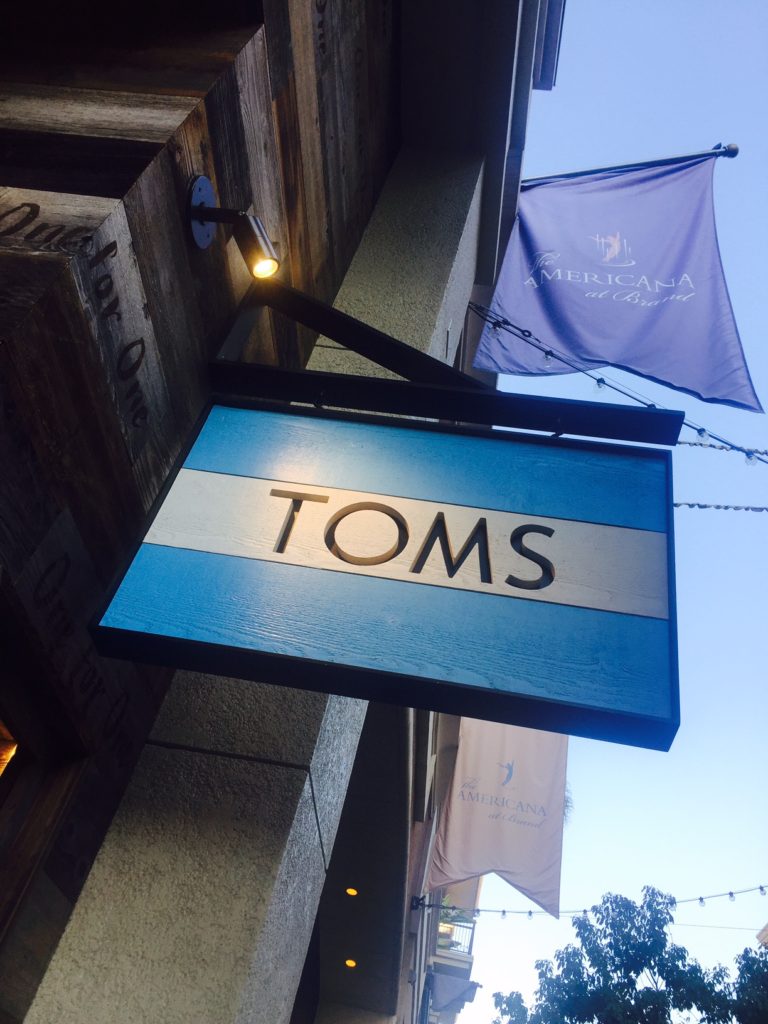 In the spirit of giving (and holiday shopping) I invited a few talented and local neighborhood friends to pop by the store, shop and make cards for kids at Children's Hospital Los Angeles.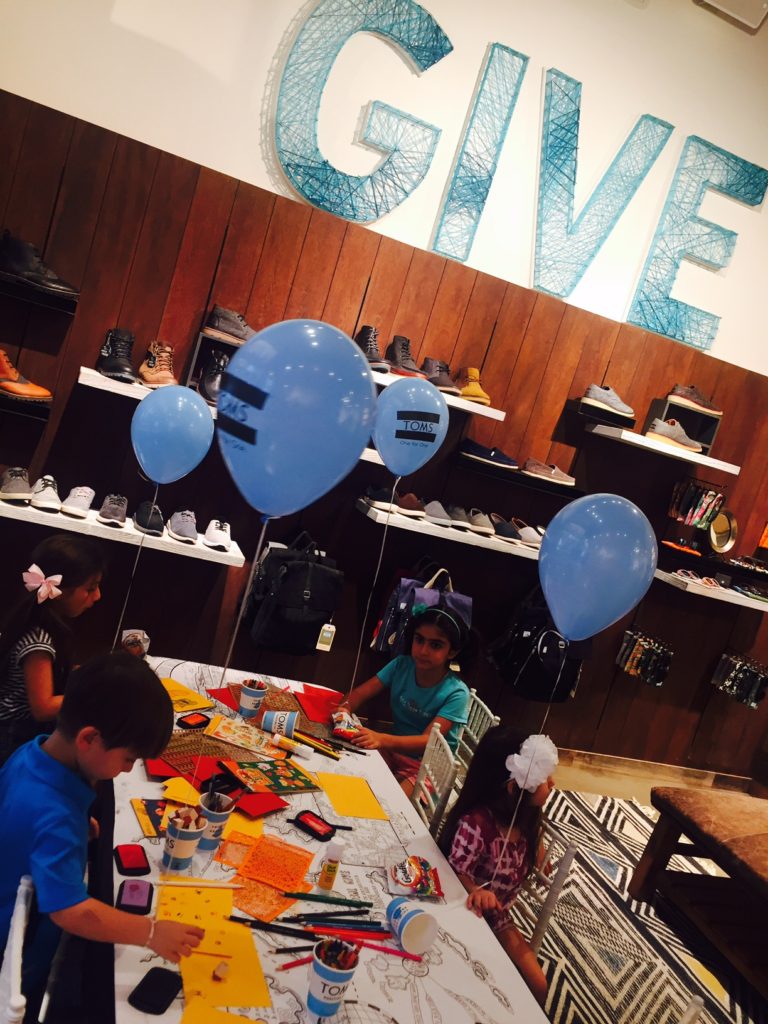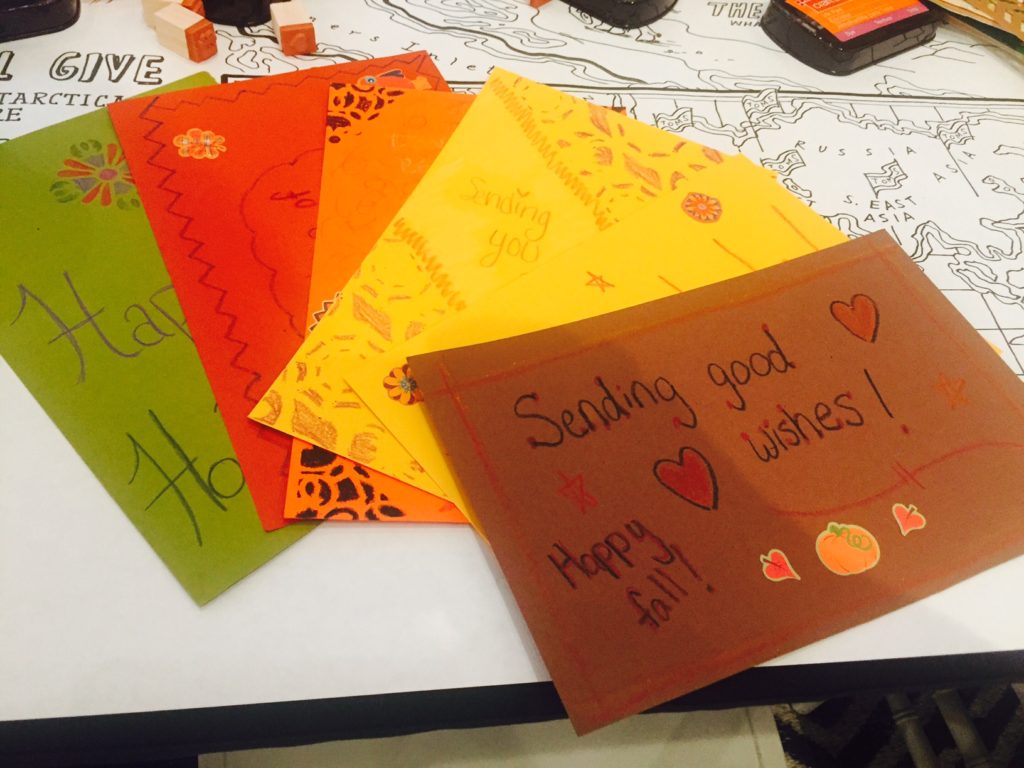 Let's just say Heather from Motherhood in Hollywood, Jessica from Burbank Mom and Francine from Video Baby Books know how to get their kicks on when it comes to shopping AND giving. Their hi's and hugs gave me the exact amount of joy I so desperately needed that afternoon. (As you can see, we didn't have any fun at all enjoying the brand new store….)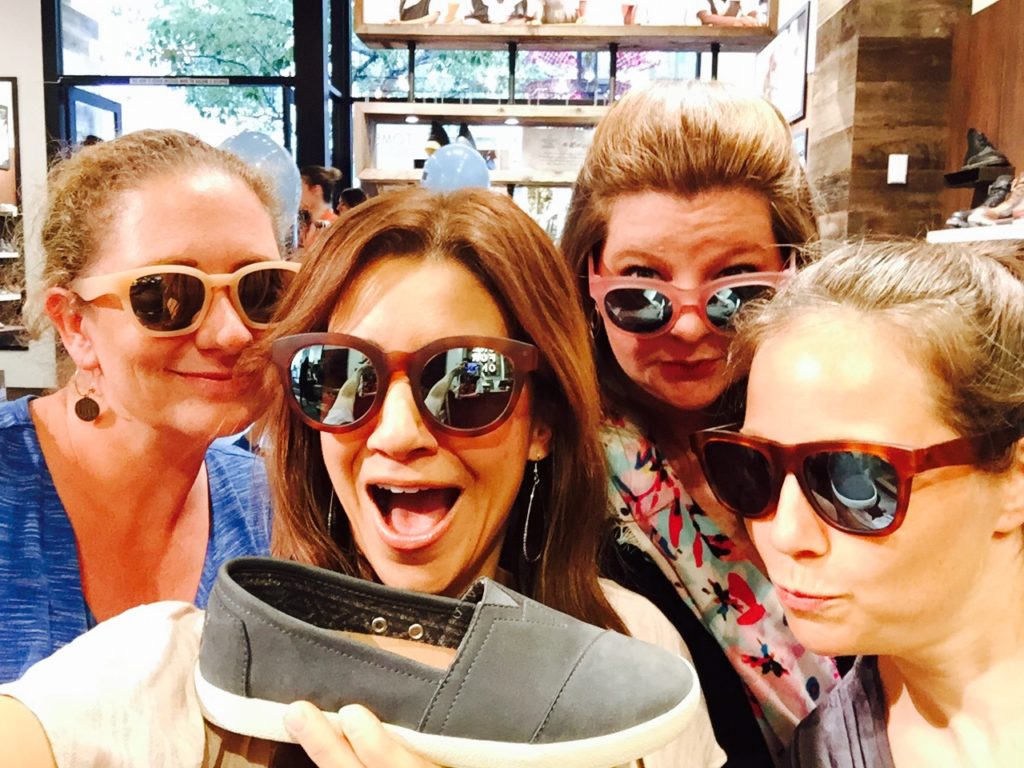 But let's get to the GIVING.
For every pair of shoes purchased, TOMS donates a pair to a child in need.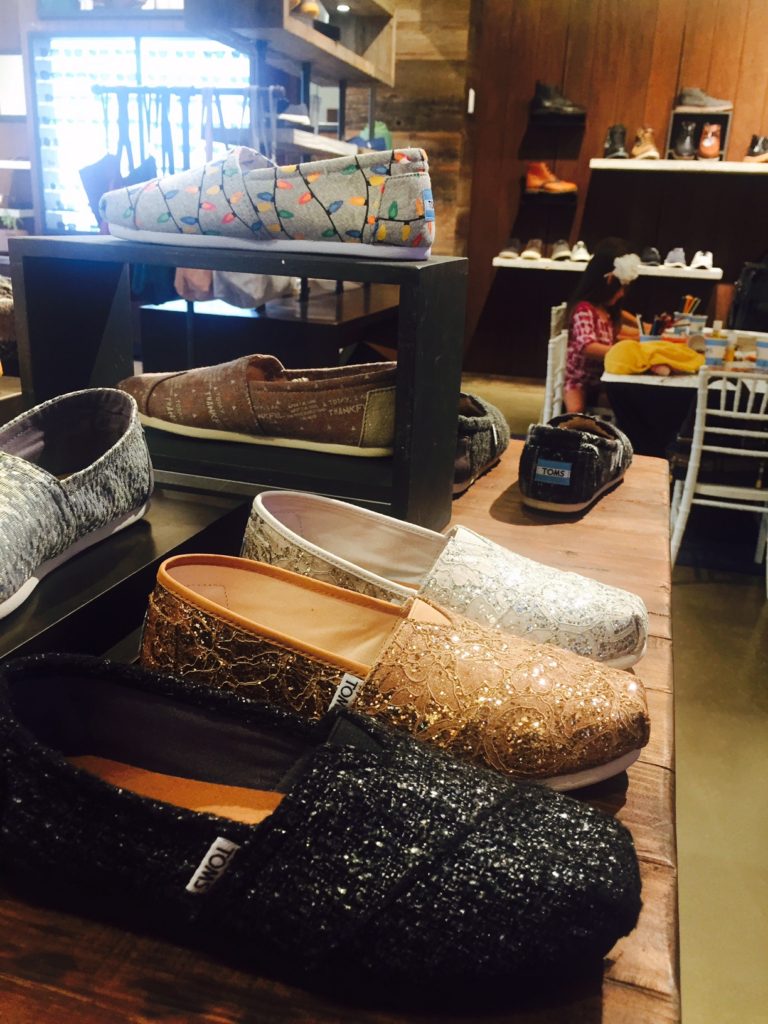 This includes chic and stylish flats. (I didn't know TOMS had chic and stylish flats?!?!)
This includes cozy fuzzy Mommy & Me slippers. (I didn't know TOMS had cozy fuzzy Mommy & Me slippers?!?!)
This includes teeny wild toddler kicks. (I didn't know TOMS had teeny wild toddler kicks?!?!?)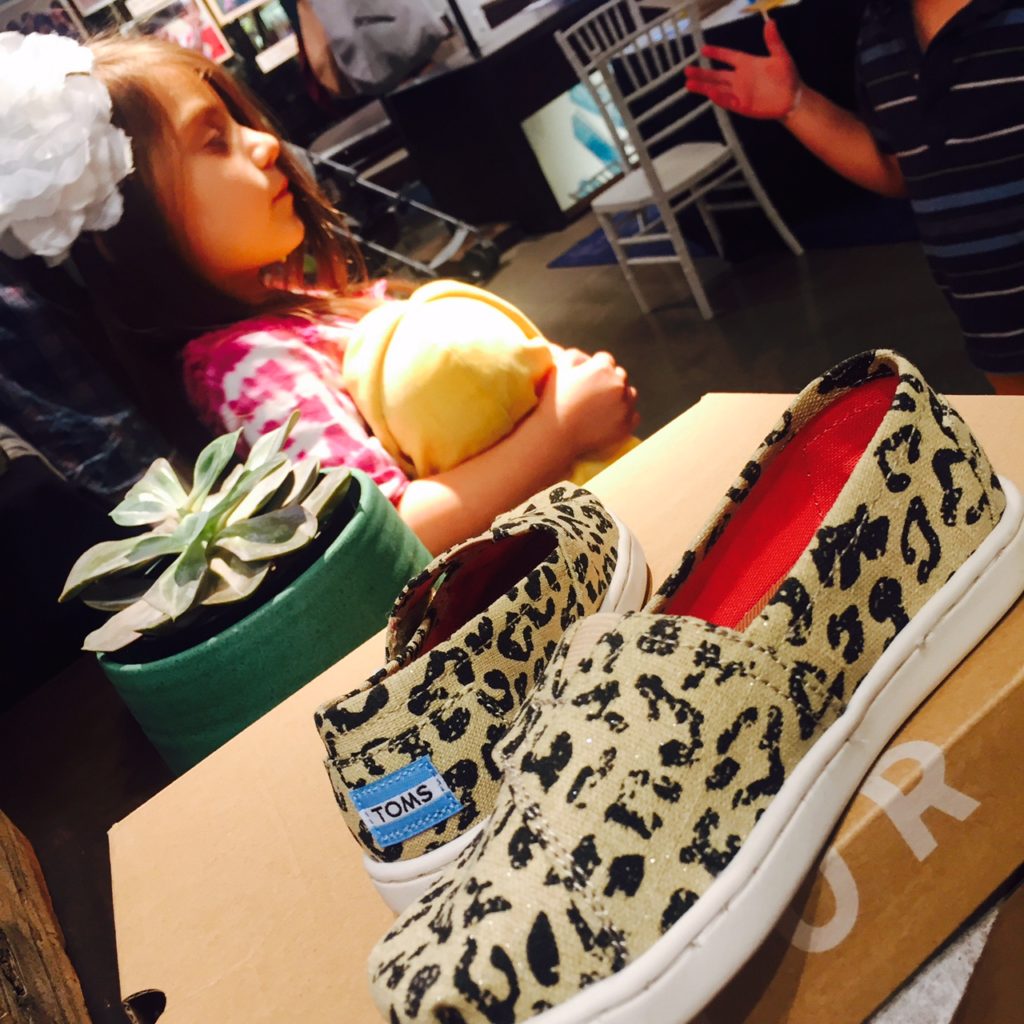 This also includes sleek suede ankle booties that are so comfy you don't even feel like you're wearing heels. (I didn't know…..?!?!! You get it. Yeah, I bought those sleek ankle booties for myself… and the wild slip-ons for both my girls too).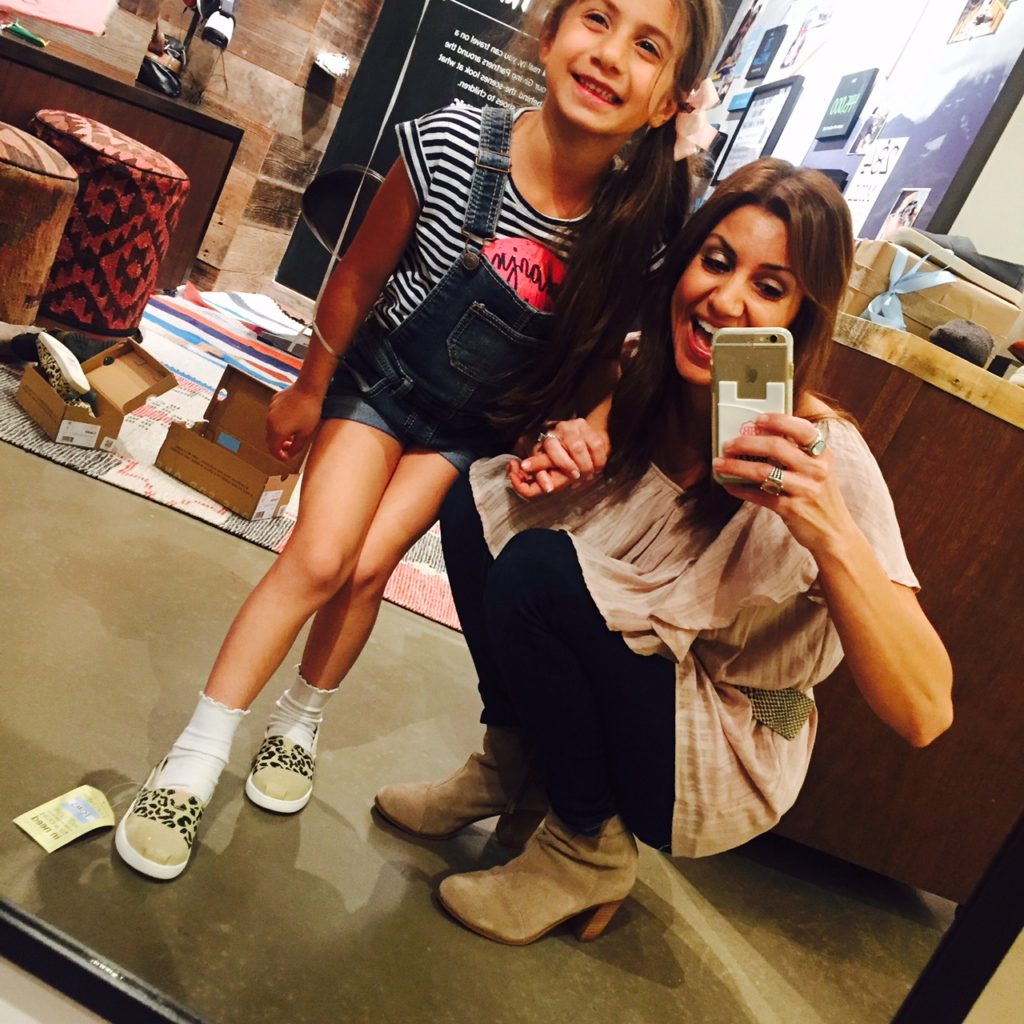 Betcha didn't know that TOMS now also goes beyond shoes, baby. For every handbag purchased, TOMS donated a safe-birth kit (complete with an umbilical cord clamp and sanitized sheet) to an expecting, international mother in need.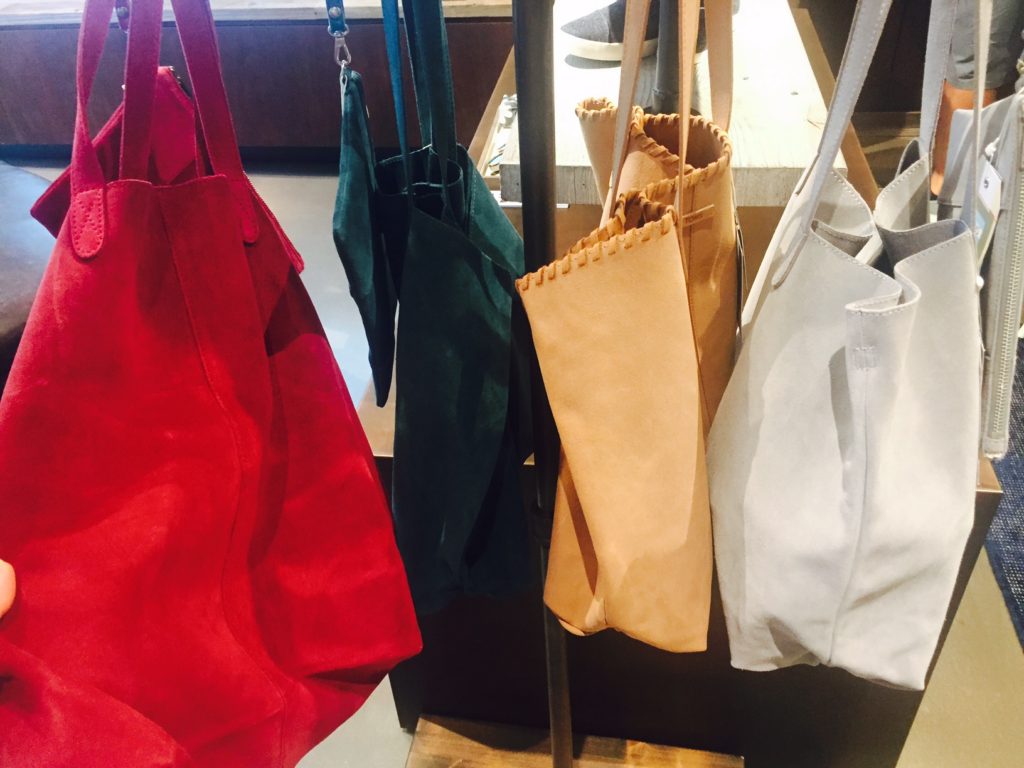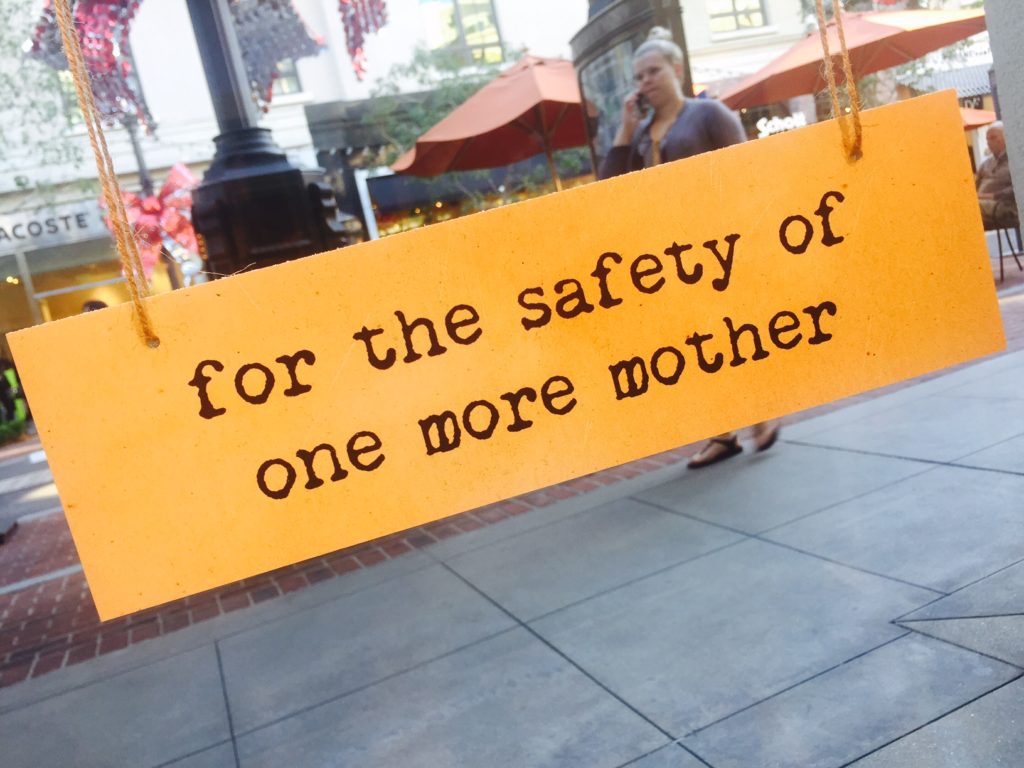 And, for every pair of glasses purchased, TOMS provides vision care/services to someone who needs it. (I'll let you refer to our crazy picture with sunglasses above to check out a few of the designs…)
Happy shopping, supporting and GIVING this season….
To take part in TOMS' signature #OneForOne program, visit any TOMS store online or in real life (may I suggest Glendale's Americana at Brand). To give a bit extra to Children's Hospital Los Angeles (as it's a hospital that depends on donations and endowments to continue it's commitment to never turning a child away who needs care) visit my friend Jennifer's most special #WeAreLucky fundraising page for CHLA.