It's Thanksgiving week as I write this… and man, am I HUNGRY! I'm also reminiscent and thankful for many beautiful things this past year — family always takes the cake, but career and friends are coming in a very close second these days, gang. But let's get to how to cook safely with kids in the kitchen already…
Last week marked a big week for TheFABMom on CBSLA — starting in my own garage. All week long, we tackled different aspects of family safety. (Did you catch how my kids became major bosses of their bodies? it was awesome!) We then offered a big grand finale from the Weelicious and One Potato kitchen of Catherine McCord and her darling son.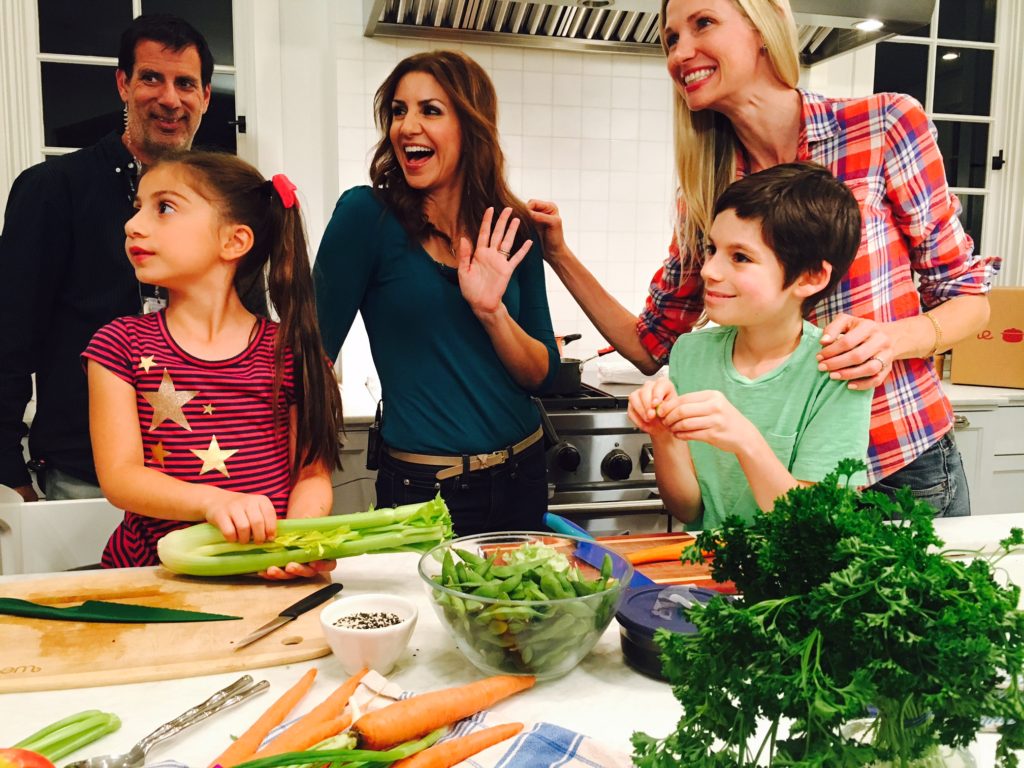 We had a BLAST. A BLAST. (Nevermind that I first met Catherine when this same six year old daughter of mine was only four months old — when I got my first gig as 'TheFABMom.' This recent segment on CBSLA was a full circle moment here, folks.)
Thanks to Catherine, my six year old now knows how to chop celery like a real mother. Here's how to give your kids knives and put them to work this week and beyond… enjoy:
Since February 17, 2016, you can now catch "The FAB Mom on 2" every Wednesday night at 5pm and Friday mornings at 6:30am on CBS Los Angeles' Channel 2! Like CBSLA on Facebook, Like The FAB Mom's *NEW* Facebook Page and comment, ask, request and shout what YOU want us to talk about. And share, share, share what you like on Twitter & Facebook using #CBSLA … just like your mama taught ya.