DISCLOSURE: TheFabMom was generously invited to our local American Girl store & cafe for a complimentary lunch and gifting of new Wellie Wishers dolls for purposes of this post. All opinions are authentically mine. 
I recently took six little girls under the age of 5 to lunch at our local American Girl Cafe. By myself. Ok fine… four of these little girls were dolls. But still. They were so damn cute I almost fell out of my chair before my salad arrived. Take count: One Truly Me, one Bitty Baby, two Wellie Wishers. I couldn't take it.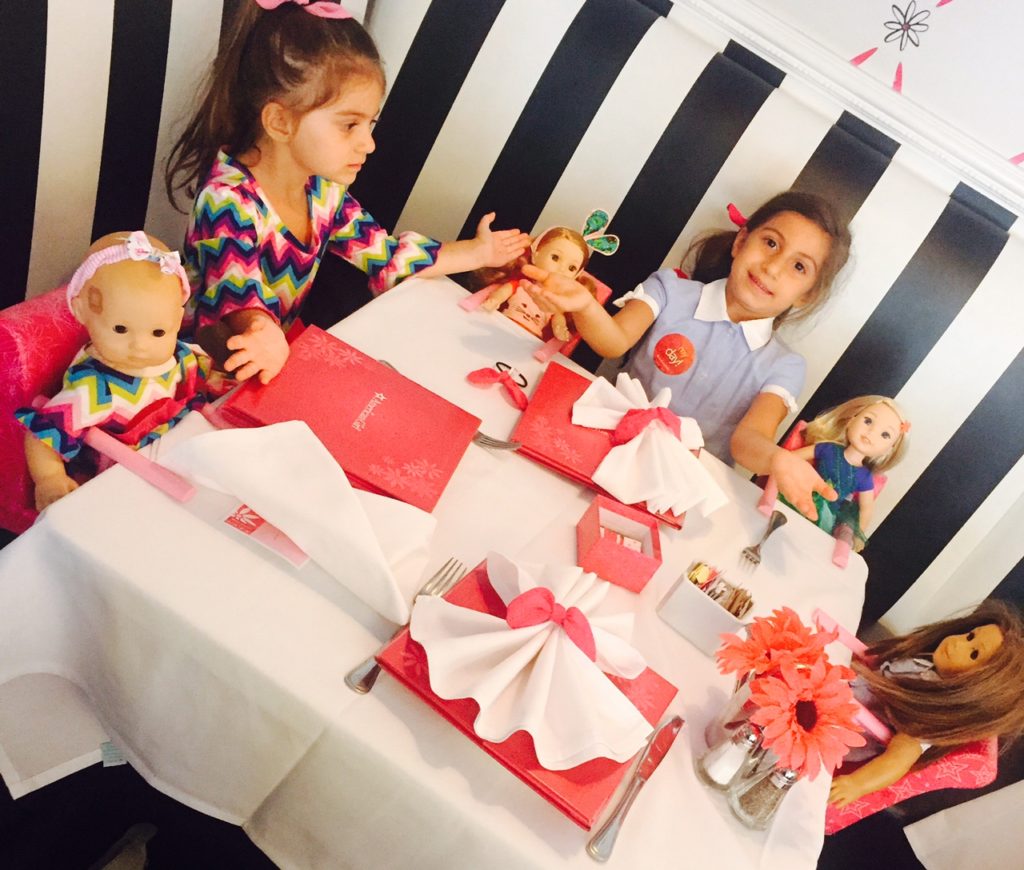 I won't lie: The new Wellie Wishers dolls kinda did me in. Big confession here: the American Girl shopping experience is adorable and all (hello! have you tried the pomegranate mimosas at the cafe?!?!) but I really don't get all that swept up into the backstory and collectibility of it all. The dolls are sweet, the clothes and accessories are cute, the movies are fabulous and the pretzel twists with honey mustard dipping sauce is totally delish.
But the Wellie Wishers. Oh, these new Wellie Wishers. They cut through my hard heart and turned me into an AG fangirl… no mimosa required.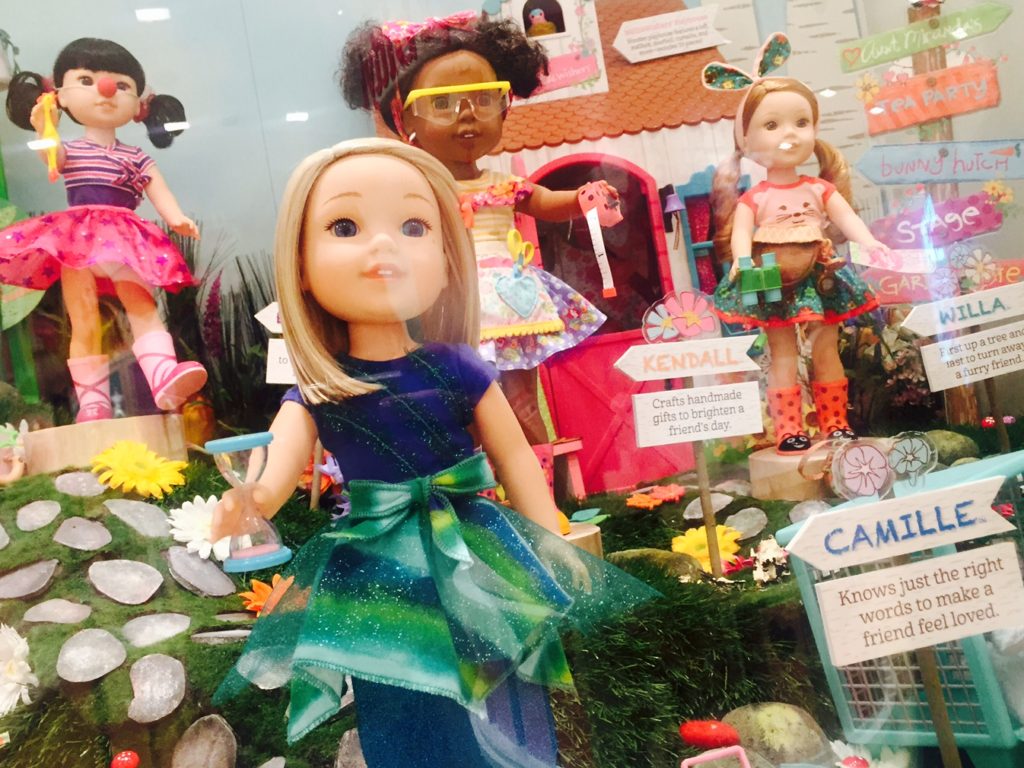 The Wellie Wishers are the latest reinvention of American Girl brand — a $60 doll that stands significantly smaller than the original dolls (Wellie Wishers are 14.5″– perfect for ages 3-6, if you ask me). Consider them 'juniors' or 'starter dolls' compared with the Truly Me's or the BeForevers. They're also made a bit more sturdy than the other designs so that they can be played with outside (their whole body is plastic, as opposed to the soft material that can get soiled).
My girls were instant fans and almost attacked the displays when we walked in…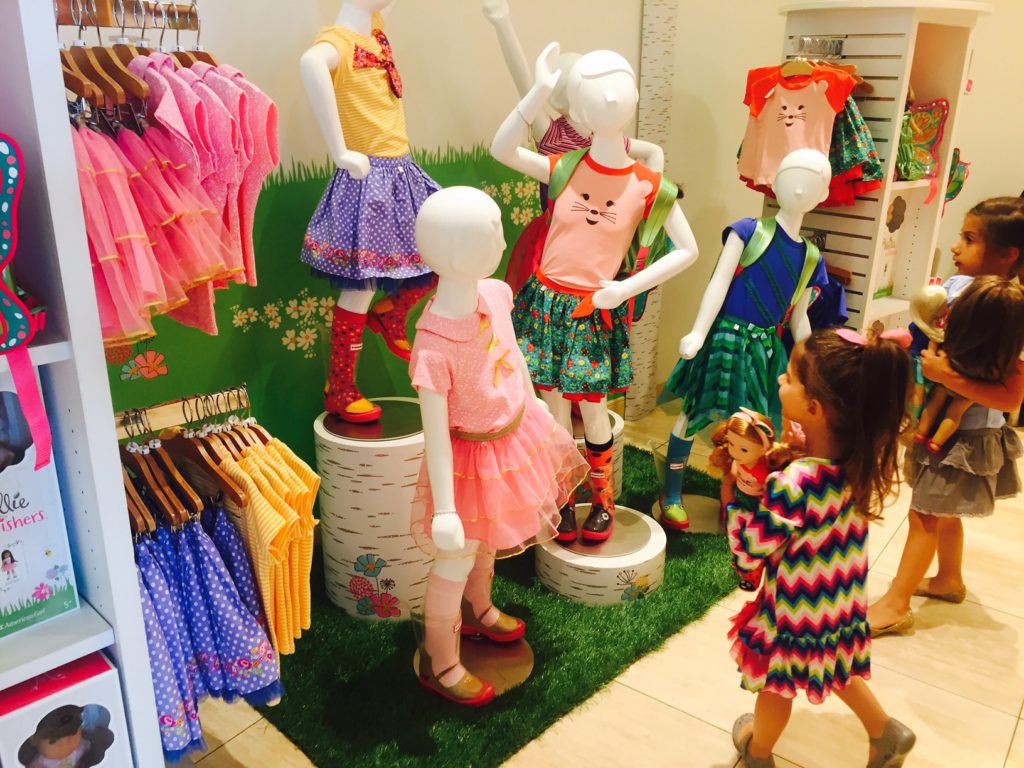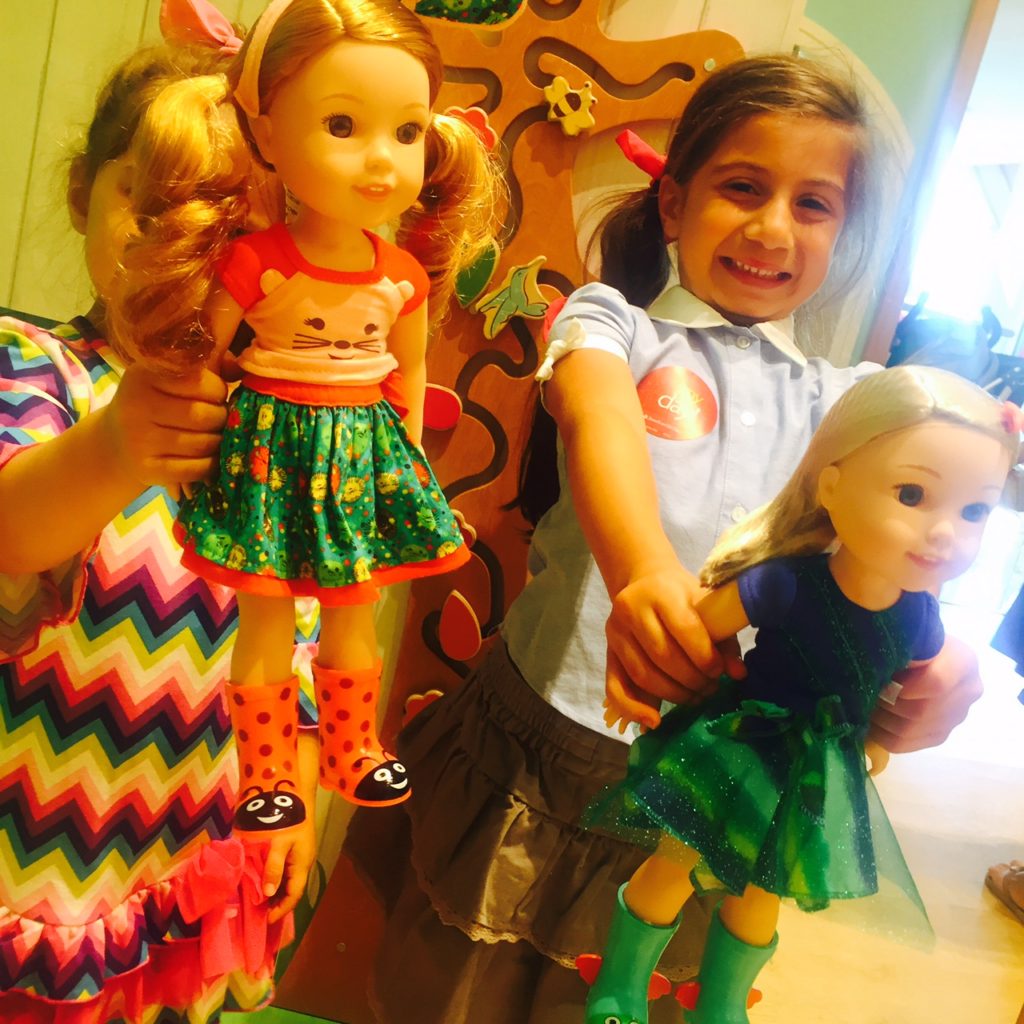 So why the heck am I so obsessed?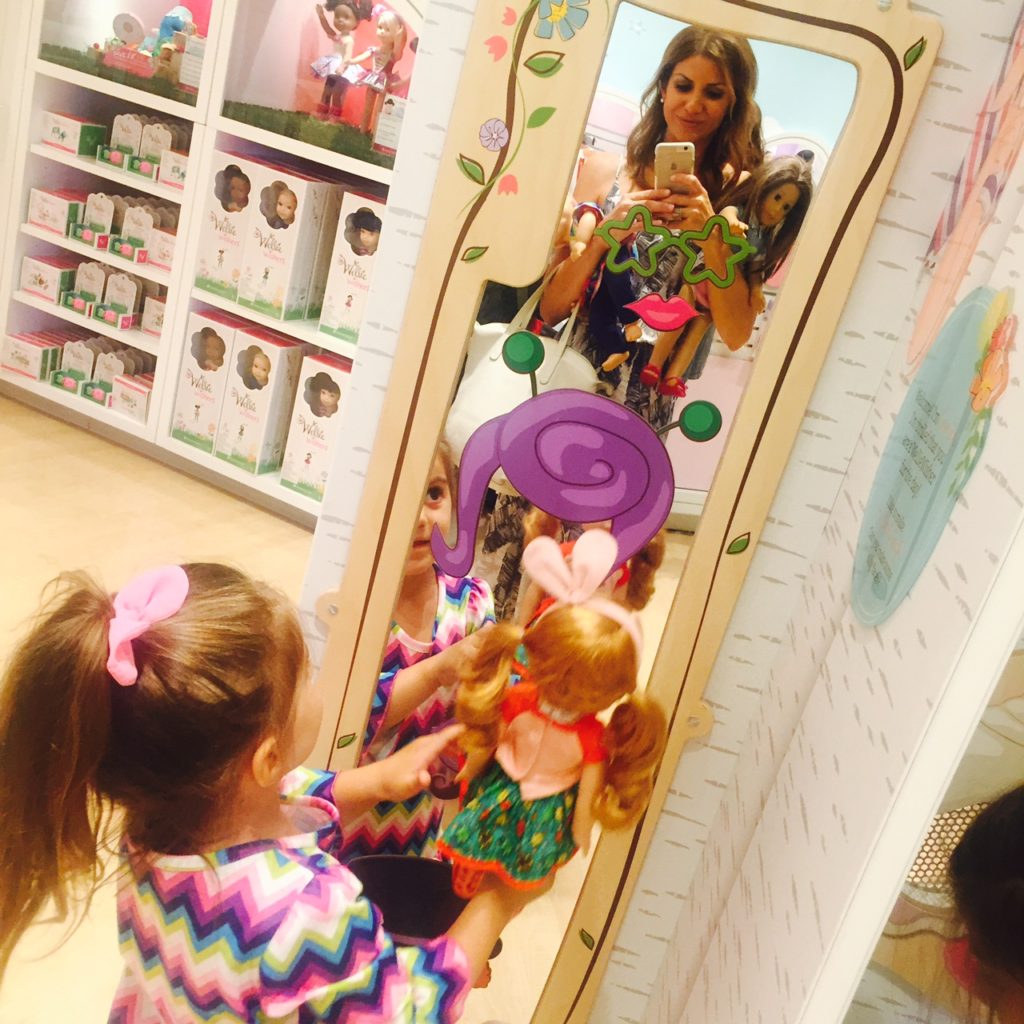 Because these Wellie Wishers are all about going outside to play and doing. Yes, I know, all American Girl dolls are about doing… but these new gals have a whimsical quality that seems to appeal much more effectively to the smaller set.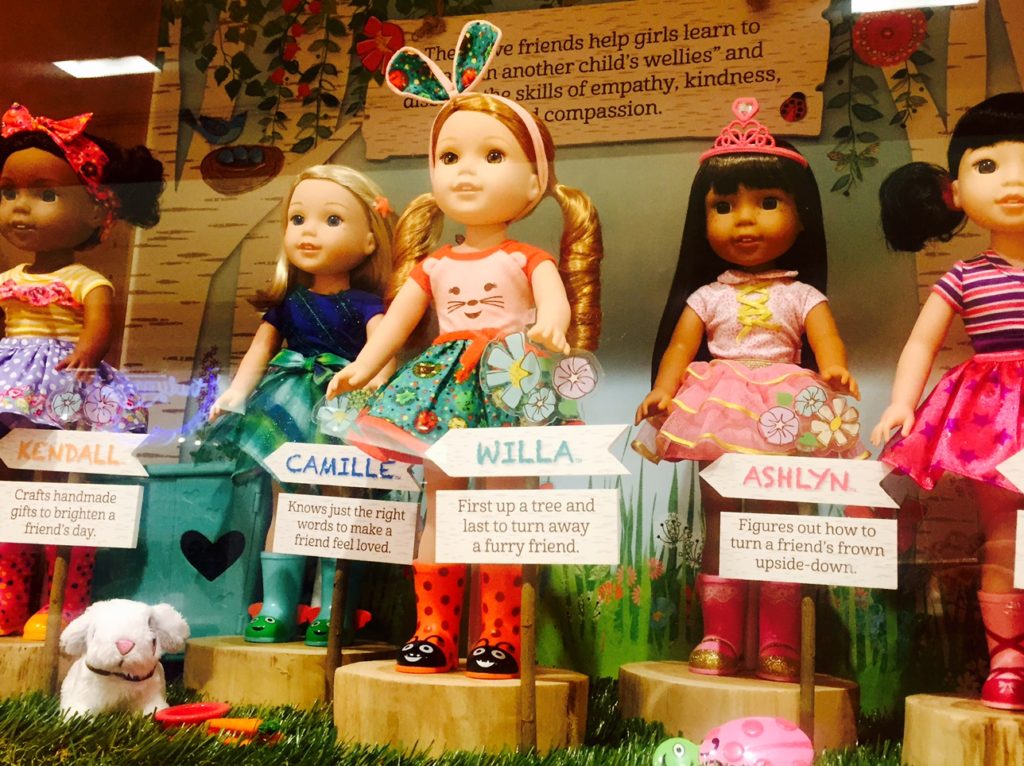 Each Wellie Wisher is connected to a hobby or passion — Willa (my younger daughter's choice) is all about taking care of animals and is fully decked out in rabbit ears. Camille (my older girl's pick) is interested in all-things water and swimming… and may even be a mermaid undercover, according to my LadyP.
As a mom of two daughters that are obsessed with filling buckets with leaves and jumping into puddles that our sprinklers leave behind at home, these Wellie Wishers make me very, very happy. There's glamour in that there dirty water, ladies.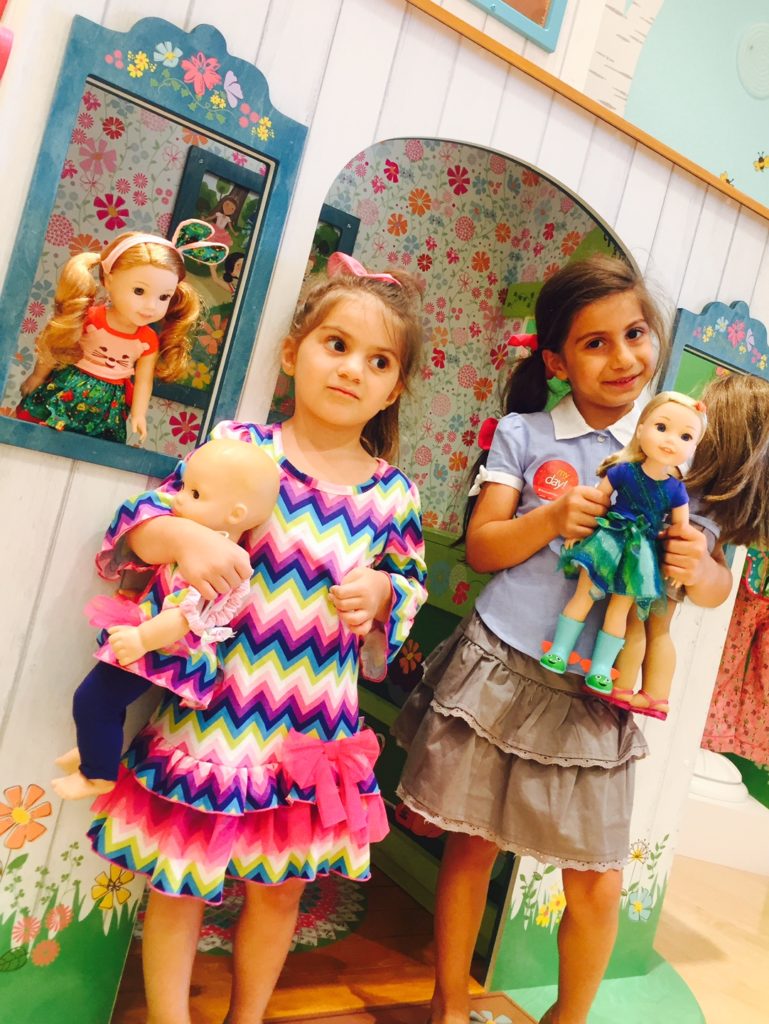 As someone who's also trying to curb the 'pointless toys' phenomenon these days (we have too many toys!) I'm starting to get snippy about what kinds of things find their way into our home and for what purpose. Wellie Wishers are created with the intention of igniting an active, do-er lifestyle… that's why I'm obsessed.
And, they're super-duper cute with frilly, garden-inspired accessories that are unlike anything else available at American Girl. I want to be a butterfly too!!!! While wearing those Wellie boots in the rain!!!!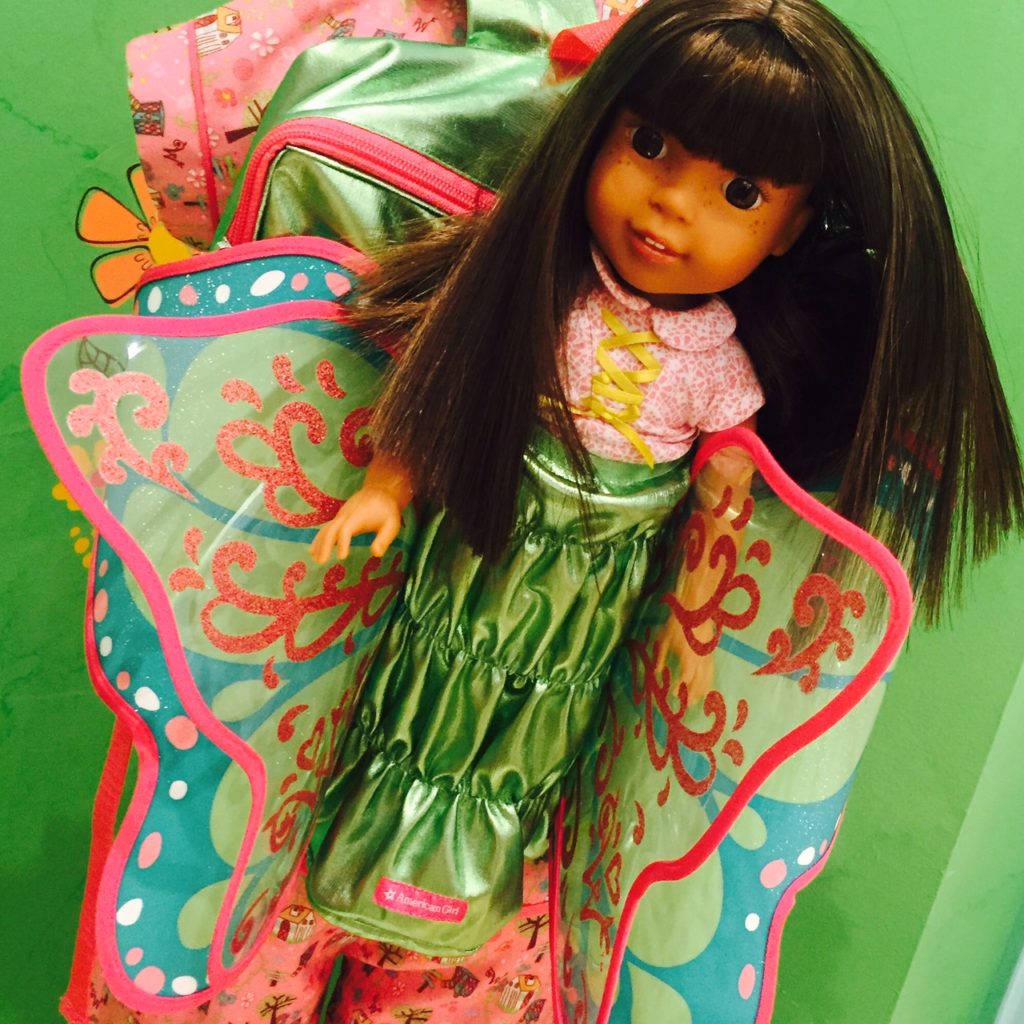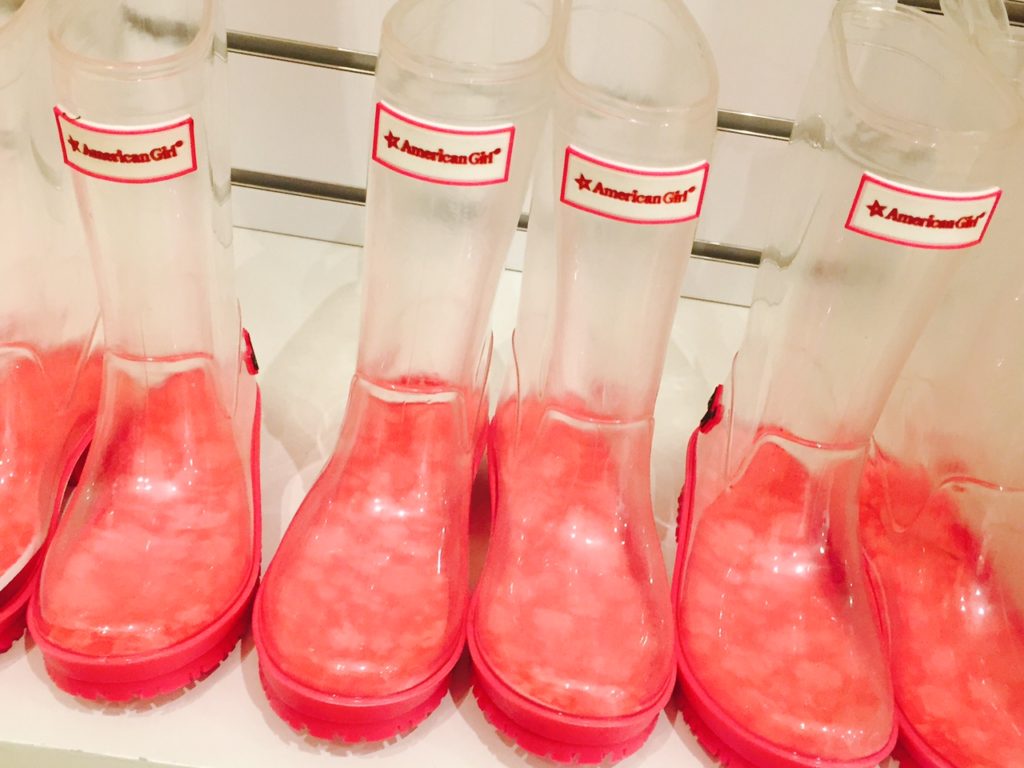 (I also might just be over the moon because they're smaller, more manageable and less expensive than the bigger dolls? Not sure. But I truly wouldn't mind nabbing those boots in my size… )
One thing is for sure now: When I say "Go outside and play with your Wellie Wishers" there's no longer a "But can't we watch TV first" response. Way to go, Camille and Willa. Keep on keepin' on…
MORE INFO ABOUT WELLIE WISHERS CAN BE FOUND HERE.