Work, Work, Werk. That last word there's a newbie folks. The young hip ones know it, the people of another generation just thought I made a typo. It ain't a typo. It's a real thang. (No, not a typo there either. And no, I haven't become a rapper.) Why do we work? To make money to survive, to fulfill our potential and passions, to give our kids the resources they need to thrive, to take a family vacation here and there, to save for later in life.
So then what's WERK? The technical definition… according to Urban Dictionary:
1) A congratulatory declaration of support, praise or approval, for an outstanding achievement in any area of life. Probably for original, sensational or courageous accomplishments in the fields of art, fashion, music, sport and friendship. 2) To do something to an exceedingly excellent capacity. Most notably used in reference to dancing, modeling, sexual prowess and/or other physical performance that requires a large amount of fiery attitude, vitality and vigor. 3) Used when an accomplishment has been met.
Werk it, woman. You'd better werk! That job took werk.
We all werk whether we know it or not. Even on the days we feel like junk. Because we like to think the end will justify the means… even if we're running errands around town with a toddler nightgown thrown over our shoulder.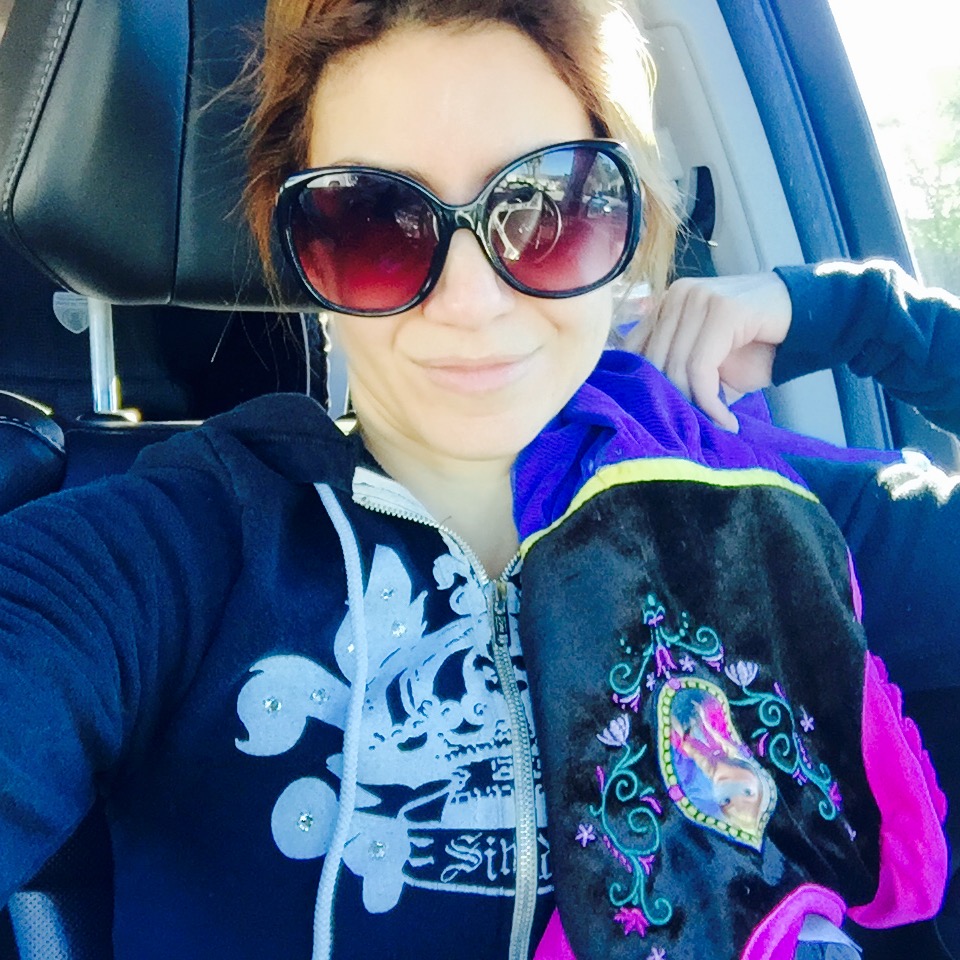 Parents werk every single day. Five year old declares she's wearing shorts to school on a rainy day? Werk it, mom. Three year old refuses to get dressed at all and starts screaming about how she'd rather stay home and watch Sesame Street rather than go to preschool today? Werk it, mom. Nobody eats their beautifully-plated dinner and instead spill both milks across the table and onto the floor because they insisted on playing with their new Lego sets right next to their plates and you were just too tired to challenge the idea? Werk it, mom. (Dads must werk too… but this here's 'The FAB MOM' so check ya later, dads. But read on for entertainment…)
Werk gets exhausting, especially after you've worked all day like most parents do. Here's the hard thing to remember: Even the tiniest bits and pieces of werk add up… even when we don't feel like they do. They DO.
I recently started a new job (wheeeeeee!) on CBS Los Angeles' Channel 2 News at 5pm. Every Wednesday night, I'll be having fiery and fun (and hopefully, fruitful) conversations on camera with legendary & beloved news anchor Pat Harvey. We'll be talking about all things parenting lifestyle — how to deal with this issue, what that trend is all about, asking those questions we don't think anyone else can relate to. For our very first "The Fab Mom on 2" segment last week (February 17), we talked about un-spoiling our kids:
Along with super-cool anchor/reporter Elsa Ramon (mom of two), we talked openly and honestly about how difficult it is to stay committed to certain rules as a parent. We don't want to argue with our kids again when we don't have the energy. We don't want to disappoint our kids' expectations when it truly is easier to say 'yes' rather than 'no'. We don't want to question ourselves when we do say no and wonder if we should've just said yes. Werk.
On air, I shared how my little girls ages 5 and almost-4 have a mean mommy (me) who makes them take their dishes up to the sink after every single meal. Like. A. Warden. Do they like it? Of course they don't. They roll their eyes. They run away from the table. They sometimes scream "But I don't wanna!" Guess what: I don't back down. "This is what our family does after meals. Period." I physically retrieve them if I must… and they do it, they carry their small plates to the sink. And then I thank them for being such an awesome part of our family team. And then they smile, feel the motivation and stand proud. Werk.
When we first started this habit (almost a year ago now, when my youngest just turned 3), I questioned in my head if it truly does or doesn't make a difference in their upbringing whether they clear their plates or not. At some point I decided that it does. A year later, I know that it does… I see that it does. This task keeps them grounded in reality, a bit more kind and definitely more considerate… because, more and more, they've now started doing it more and more (without my insisting). Werk.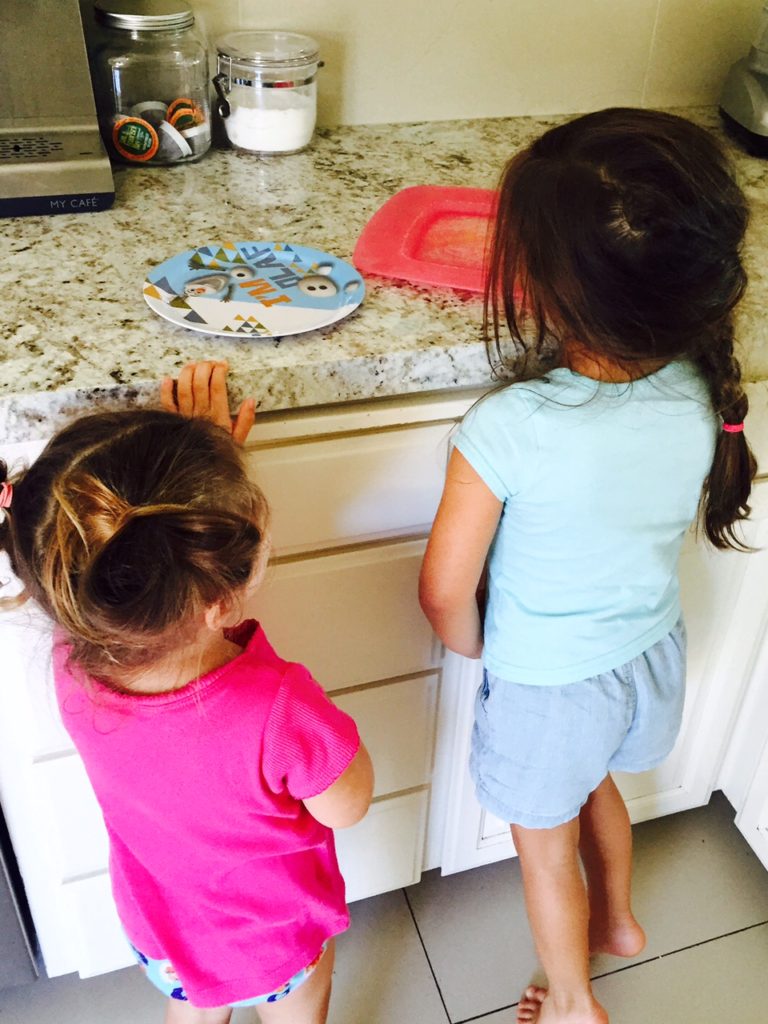 We talked about this on CBS Los Angeles. It was kinda epic. The conversation was great too.
Wait! Back up. What exactly was EPIC? I'll clarify: The fact that I found myself sitting there, on air, with a segment titled "The Fab Mom on 2" was epic. Epic in a way that, up until this point, I wondered if this online experiment of mine (this blog) would add up to what I intended it to be when I first started plunking out posts five years ago. Back then, I wasn't being paid by anybody, I wasn't close to being full of energy (at one point I had two babies under the age of one and a half), I wasn't on Twitter or Facebook or had any idea about what the heck the term SEO even meant… and I certainly wasn't being bankrolled by my husband to start a pricey project of running a website. Sometimes I doubted my own motivation and nearly closed the keyboard for good. But I learned. In the name of working towards something, I learned. Because moms learn along the way… and that's how we werk.
So I werked. And worked and worked and worked. Sometimes I offered 5 minutes. Sometimes I offered 5 hours. Sometimes I poured my heart out. Sometimes I kept it shallow.  Small efforts add up, so I worked. Werked this blog, werked my kids, werked myself. I only offered what I could on every given day… sometimes it was more, sometimes it was less. I made a choice to not dwell at what I couldn't offer, but rather what I could. And that was good enough.
Because I was working – and werking – with the end in mind.
WE ALL WERK… no matter what our work. Nothing is ever easy and everything (home, career, kids, marriage and beyond) require committed consistency and creativity no matter how large or small the efforts. Because everything worth doing well requires hard work, right? Because the little things do add up… even when we doubt they might. This includes raising our kids, this includes what we want for ourselves. Small things add up one way or another… there's no way around it.
Keep working towards whatever you're working towards. Because it just might WERK.
Beginning February 17, 2016, watch "The FAB Mom on 2" EVERY WEDNESDAY night on the CBS Los Angeles' Channel 2! Like CBSLA on Facebook, Like The FAB Mom's *NEW* Facebook Page and comment, ask, request and shout what YOU want us to talk about. And share our first segment… just like your mama taught ya.