Need a fabulous and cheap gift with a personal touch? I've got it, I've got it! As you've probably seen on this site, I'm perfectly capable of doing tablescapes and showcasing my fine dinnerware, but I am NOT a DIY-type. Let me repeat that: I AM NOT A DIY EXPERT. But thanks to my cast members on Hallmark's "Home & Family," I was recently put to assignment to create a heartfelt DIY-gift for talented designer and DIY-pro Kenneth Wingard as a Secret Santa gift (Ken's on the far left in picture below). Damn was I scared. Seriously.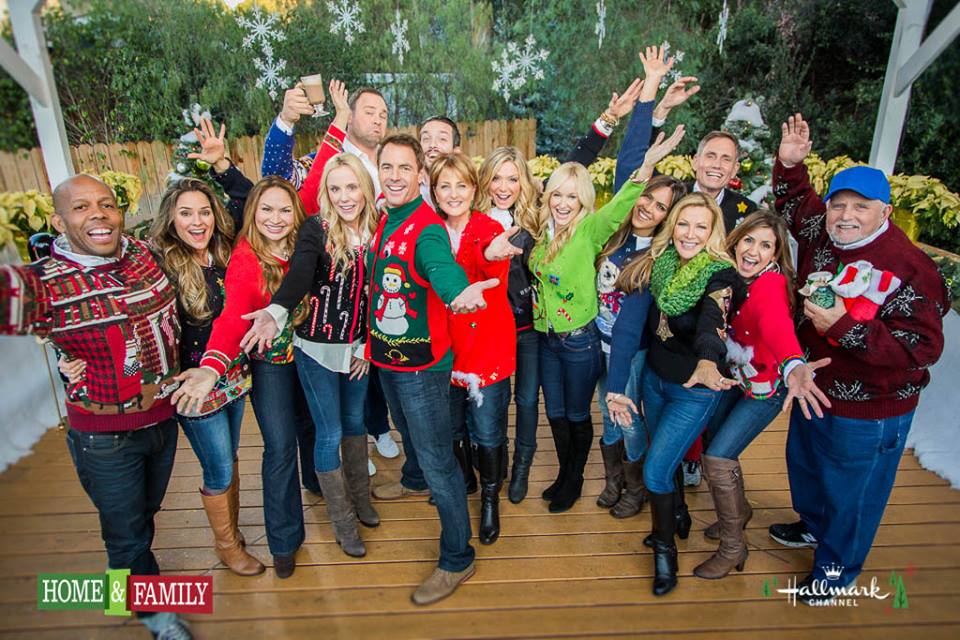 Talk about pressure. There's nothing like trying to create something for someone who's actually much more creative than you! Ken is a sweet, funny and wonderful family-man and I wanted to give him something his whole clan could enjoy, so I thought fast.. and I really had the best time putting it together! Feel free to rip it off and do a much better job:
HAND-DOTTED MUGS. Get some inexpensive white porcelain mugs and trays (I got 2 mugs and a medium-sized tray from Home Goods for about $15 TOTAL). Grab some paint pens, metallic and solid colors (I found mine at my local Aaron Brothers store)… and start dotting away. Dot, dot. dot, dot. Get festive, get fun and make it fab. It doesn't have to be perfect…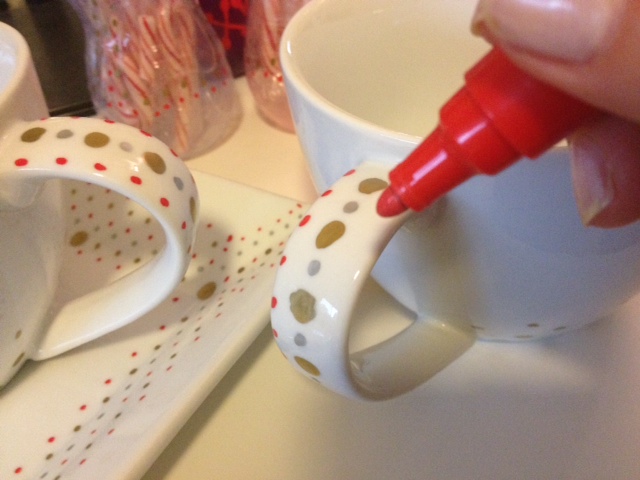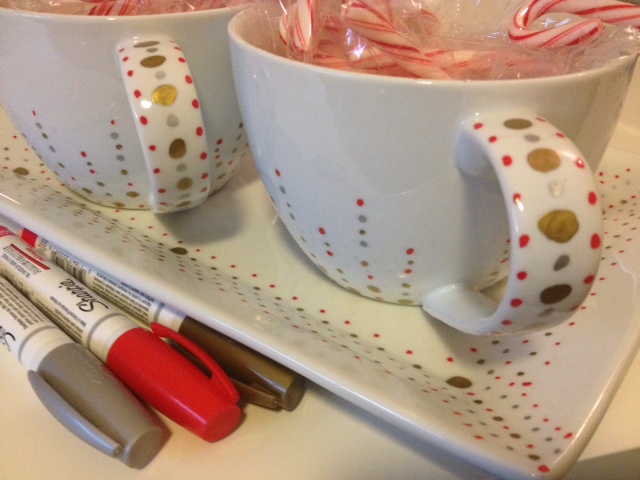 Fill the mugs with a homemade hot cocoa mix with instructions (I found this one on Real Simple). I then threw in some personalized baby bottles and a toddler sippy cup (filled with candy canes for a festive visual) for his kids.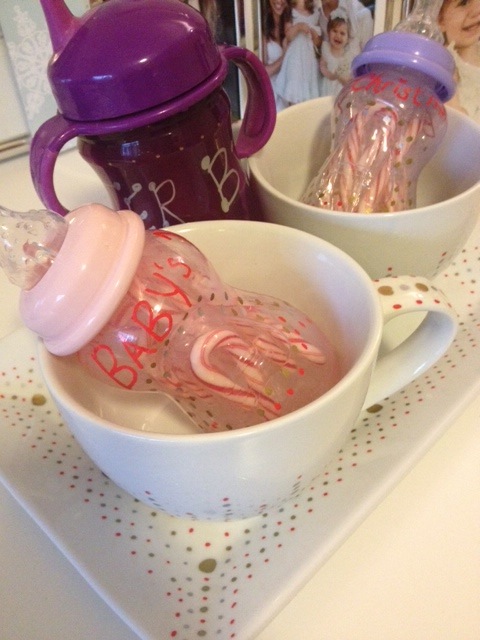 Wrap it all up with cellophane and a humongous bow and BAM! A quick, easy and unique way to wish someone – and their whole family – a very merry holiday. Not that it's going to happen again anytime soon, but hey, I did feel pretty fabulous for pulling this little feat off. Merry merry to YOU!
DO YOU MAKE DIY GIFTS?