Despite that I really do love to cook, I DESPISE the ongoing "what's for dinner" dilemma.
This is my latest and most favorite chicken recipe by far. It's fast, delicious, easy and cheap.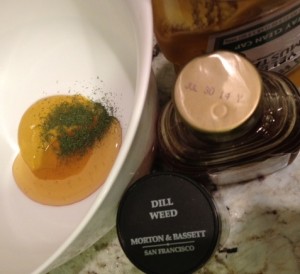 INGREDIENTS:
Equal parts honey, mustard (can be yellow or dijon — half a cup of each usually yields enough for 4-5 chicken thighs or breasts)
Dill (according to your taste)
Chicken thighs or breasts
Whisk honey and mustard in a bowl, add as much or as little dill as you want. Mix again. Toss in thawed chicken breasts or thighs. Mix until covered. Put in ungreased Pyrex and bake at 350 for about 40 minutes (or until fully cooked and not pink inside).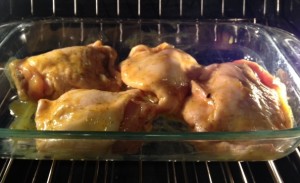 FAST. EASY. DONE. YUM.
F-A-B-U-L-O-U-S.
So fess up when you try it… how did you like it?