Having trouble keeping up with household chores during the holiday rush? Do what I do and tap into ALL of your resources: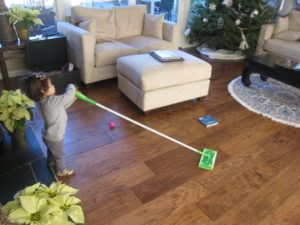 In my defense, I start doing the job until LadyP screams at me and demands that I hand over the Swiffer… who am I to say no? Also, it's the only way to make time for the important things (like making Christmas cookies).
DO YOU HAVE A CHILD LABOR SITUATION AT YOUR HOUSE?