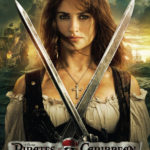 Before I get to the free stuff part, let's all just take a moment to recognize and appreciate the almost-unbelievable fact that Penelope Cruz was PREGNANT while filming Pirates of the Caribbean: On Stranger Tides last year. The movie opens this Friday, May 20, and if you're like me… you will dig it. The Fountain of Youth, some dangerously-mischevious mermaids and that incredibly-charismatic actor named Johnny-something… all in Disney Digital 3-D. Now, I do love me some Jack Sparrow, but watching Penelope as the enigmatic Angelica was perhaps my favorite part. The chick swordfights with skill. The chick treks through swamps. The chick takes charge of a massive pirate ship. Penelope generally kicks a ton of pirate a$$…. proving that it is possible to have energy and rock your job with a bun in the oven.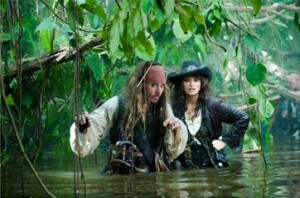 True, she had the help of fabulous hair+makeup artists and award-winning costume designers, but she still had to bring her A-game to set. Tired? Most likely. Nauseas? Maybe. But she had a job to do, and she did with grace, style and fire in her eyes. Not only was she a fan of the Pirates movies before getting this role, but this was her first time in an American action movie of this size/budget and (I can imagine) that she would be damned if she was going to let a little condition like pregnancy get in the way of accomplishing such a huge career milestone. I recently asked Penelope about whether she was nervous to shoot the movie (due to her 'condition' at the time), and she said the crew made her feel "very protected and safe" despite the constant physical activity… although I can't imagine how it must've felt to constantly have to pee in the jungle between takes. Johnny Depp told me that he told Penelope to get ready for the ride of her life (re family) while shooting. Co-star Ian McShane (who plays the villainous Blackbeard) joked that every time he'd go to set, Penelope's tummy would be bigger than the day before. (I even asked producer Jerry Bruckheimer if he panicked a little bit when Penelope told him she was preggers before shooting began… and he said "No, not at all…" either a really good boss, or really diplomatic!)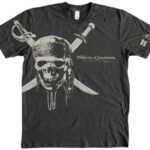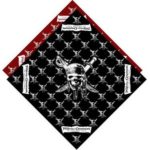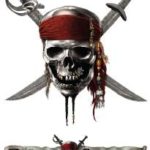 So, to celebrate the introduction of the FIRST female pirate in the franchise, her steadfast focus, energy and remarkable swashbuckling ability – as well as the birth of her little pirate a few months ago – Disney and I are giving away a T-shirt (which happens to be super-soft… I have one), a black bandana and TWO temporary tattoos so you can get gussied up and check out Pirates of the Caribbean: On Stranger Tides in style. Just send me an email to enter for the chance to win. Contest ends Wednesday May 18 at midnight. Yo ho, yo ho…
Tweet this!