DISCLOSURE: This back-to-school blogpost is sponsored by Revolution Math, Stuck On You & Kango. All opinions and experiences are mine.
Am I shopping for back-to-school supplies already? Ugh. I actually enjoy the do-nothingness of summer and lazy nonsense it brings with kids home. (Call me nuts but I actually like it.)
For me, 'back to school' is a return to all things SCHEDULED and ON-TIME and DON'T-LOSE-YOUR-HOODIE and WE-NEED-GET-HERE-AND-THERE-NOW. Back to school is a return to reality. Can't say I've gotten used to being ready for reality in mid-August — why oh why can't we return to the 80s/90s when school started close to Labor Day?! (Sigh.)
In the name of making the hectic return to school days suck less for us parents (ha!) here are a few fabulously-focused resources I bragged about on KTLA-5's Weekend Morning News (Los Angeles) to ease back in as though we're still coasting through summer:
And (even though I talked about these on-air), may I call extra attention & detail to my most common problems and favorite stress-free solutions…
PROBLEM: Your kid hates math. SOLUTION: Revolution Math!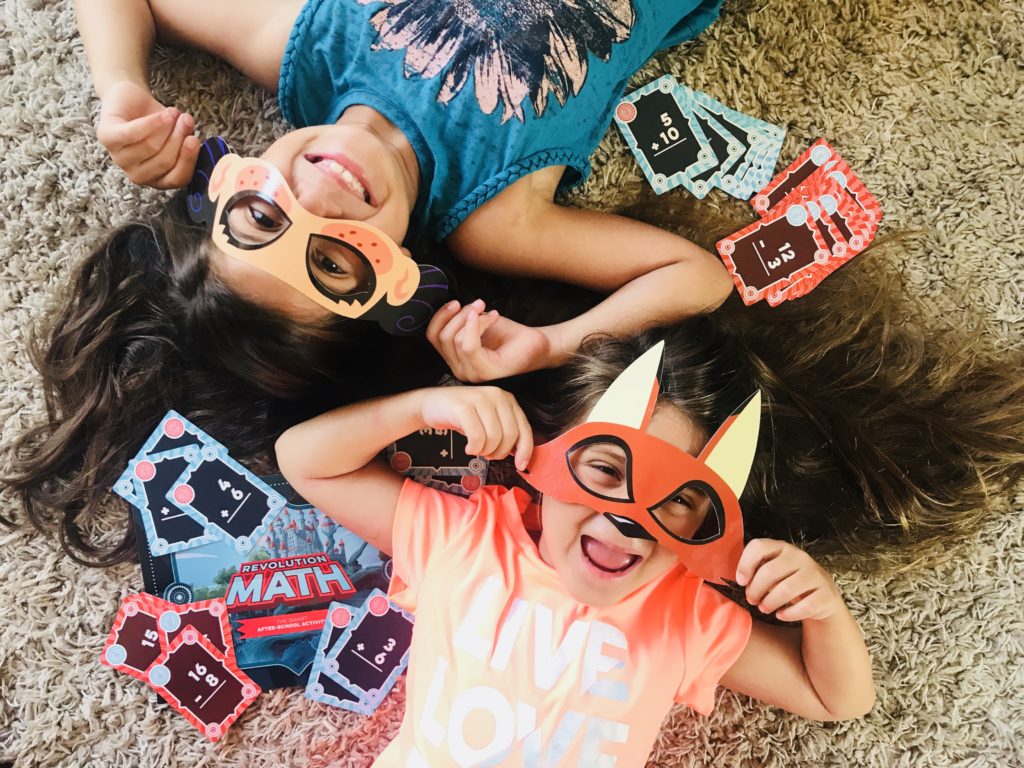 Don't be confused — I promise Revolution Math is a resource for LEGITIMATE MATH HELP. Yes, my girls are wearing masks. Yes, they have colorful posters and notebooks. Yes, they've scattered flashcards that look more like game cards. But that's the point: Revolution Math is different than every other tutoring option I've noticed.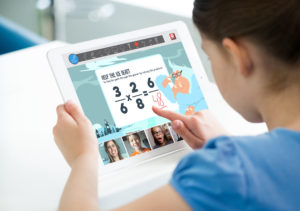 Headquartered in Santa Monica, CA, the program is a new kind of learning program — a live, online tutoring service available to students 2nd-5th grade outside of the immediate area. All you need is a screen and the internet. Teachers (you'll get the same one each week) log on and 'play' story-based adventure games and activities with only 3-4 students at a time… all logged in, live and interactive during a designated 'class' that you access via computer/tablet. (See how it works more in a video here.) The program is 1 hour per week and jammed-packed with Common Core compliant lessons! Each registered student gets their own kit that has all sorts of educational materials masquerading as fun colorful stuff your kids will want to goof off with and learn from at the same time. (How's that for super smart?) Get one month as a free trial by entering FABMOM at RevolutionMath.com. 
PROBLEM: Your kid always leaves his/her lunchbox/hoodie/bag/whatever on a bench somewhere and it never ends up in Lost & Found. SOLUTION: Stuck On You!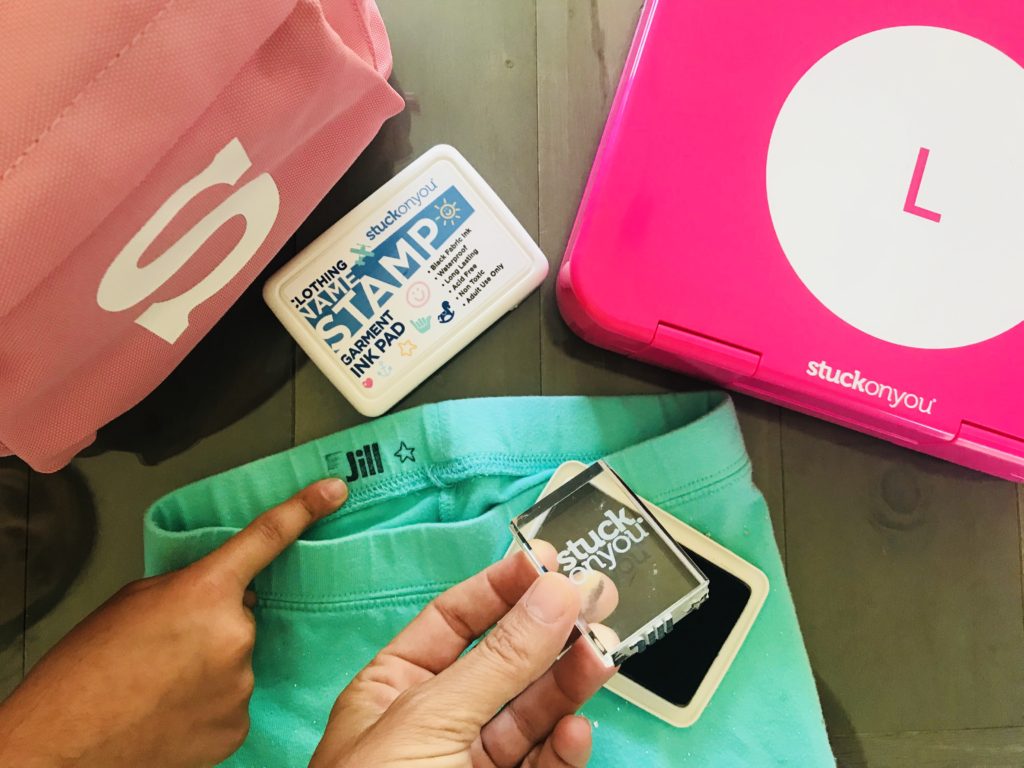 Label it. (Don't Lose it.) Stuck On You is the original and best personalized labeling company that offers age-appropriate and timelessly-designed backpacks, bento boxes, and also…. clothing stamp kits for kids' jackets/pants/shirts/hats/underwear/you-name-it! (This is a big deal. No more peeling/ironing labels if you're anything like me and just can't ever get around to doing it — now we can stamp on our kids' names right onto their clothes and be DONE. It's super fun, too.) Stuck On You is based in Australia, available in more than 15 countries and was founded in 1995 by a mom of three boys whose serious mission is to celebrate names and bring organizational joy to families. Stuck On You also has personalized books, durable & stylish bags, lunchboxes (I personally adore our bento boxes!) and more. Just don't judge me if I get stamp-happy with my daughter's capris at my kitchen table.
PROBLEM: You're a working parent and are always in a 'how-is-little-Timmy-going-to-get-to-his-after-school-activities-if-I-can't-drive-him-there' quarry. SOLUTION: Kango!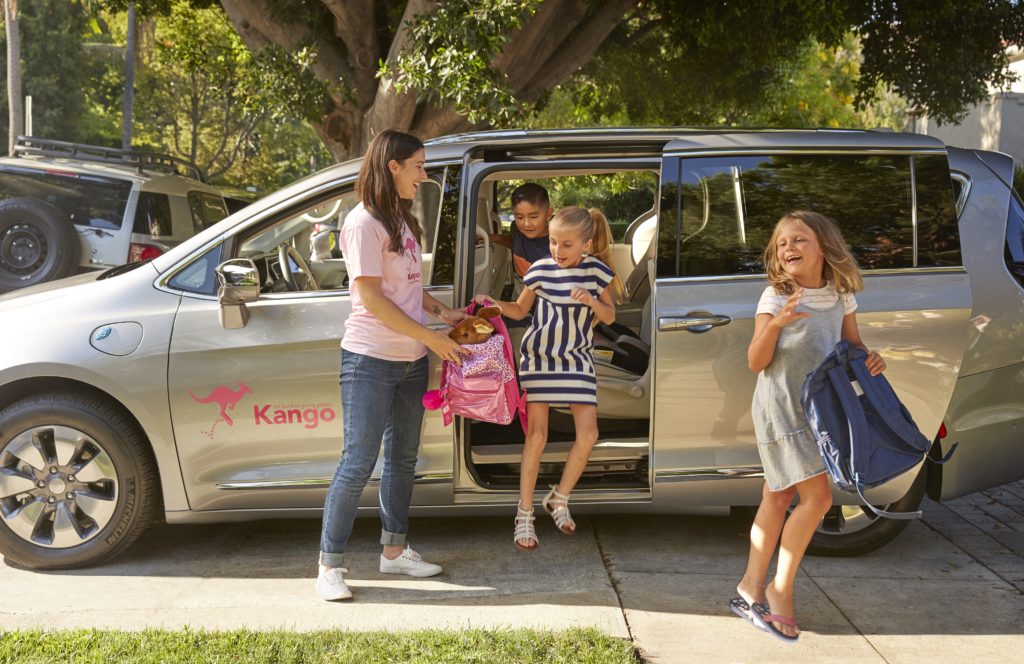 Kango is the safest ride option I've seen around lately for kids of all ages to get to and from school and activities. It's an app-based service (so you'll need to download the app before using) and also offers an option for parents to extend the drivers' duties to watch our kids (after they've given them a ride home!) until mom or dad returns back home from work. Drivers are DMV & background-checked, fingerprinted, Trustline certified and have up-to-code carseats and boosters ready to go should your child require it. Not only is the creator of Kango a mom herself (so she already knows first-hand and has solved all of our concerns and worries about driving kids around these days), but rides can be booked the same day!! Get $5 off your first ride by entering FABMOM at KangoApp.co (app download required). 
Now wasn't that easy? Peasy. You're welcome, moms and dads. Now who can bring the chips & dip for one last backyard party of the summer?