DISCLOSURE: Products mentioned below partnered with TheFABMom for purposes of this segment. A portion of the blogpost was sponsored by Dreft. All opinions, recommendations and experiences are mine.
Who's pregnant? This Mother's Day, honor your expecting sister / best friend / neighbor with goodies that put the FUN in FUNCTIONAL. (Cute, right? Came up with that one all by myself….) Because giving gifts during pregnancy shouldn't be all about the baby. And they shouldn't be useless. Which is why I went back to The FAB Mom's former TV-home KCAL-9/KCBS-2 (with my 175+ parenting segments in two years) to hash all this pregnancy-gift-stuff out live on air:
More details about my favorite picks for expecting moms this Mother's Day (or for a FAB baby shower showdown):
Get her in the right head space with beauty sleep before (and after!) baby. My Brest Friend Pregnancy 3-in-1 Body Pillow helps get the job done with a compact design that's not as cumbersome as other body pillows. I snagged our from my fave local store Bellies, Babies & Bosoms. Supports head, belly and knees. Many docs recommend pregnant women sleep on the left side (to get most nutrients to baby), so this also helps if mom isn't comfortable sleeping on her side. And is it weird if I tell you my husband uses this too? Just because it's comfy. Because everyone needs SLEEP before and after baby. About $35.
For the fashionista who might also be tiring of buying and buying and buying a bunch of maternity wear (that she'll never wear again), there's
BellaNove…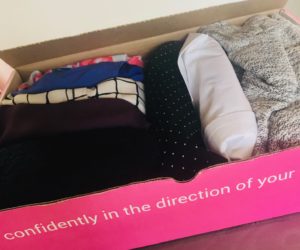 Thanks to LA-local entrepreneur Jenny Leung — a woman who wanted chic, money-saving maternity wear options for her friends — pregnant moms can now get adorable boxes packed with 5, 8 and 12 pieces delivered monthly to their doors. From work clothes to jackets to dresses and pants, BellaNove works with a variety of personally-vetted brands and prides itself on quality sophistication. All neatly tucked in and ready to wear. Priced at $129, $159 & $199 month-to-month (free-shipping & complimentary dry cleaning).
BumpBox puts another pregnancy-pampering spin the subscription gifting trend that's so hot right now. Delivered to your door every trimester with luxe and healthy items tailored to mom's due date (lotions, vitamins, cute coffee mugs, organic bath bombs and more), each box contains FULL SIZED items. Monthly subscription $39.99/month, or do a one-time purchase for $49.99.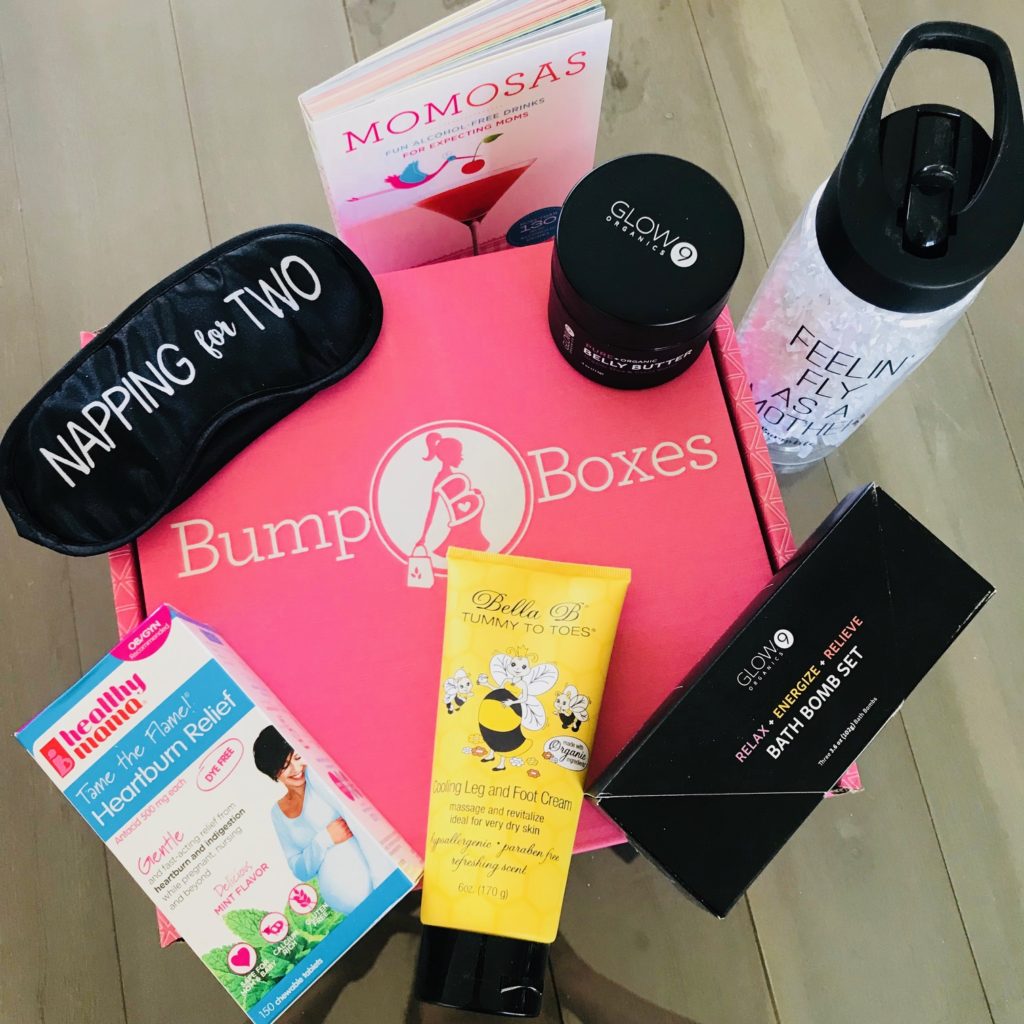 Something else to pamper the mama during pregnancy… and/or to save for a rainy day post-baby?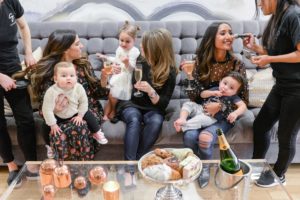 Glamsquad.
 On demand hair/makeup/nails at your door, sweet child. (I happen to dig this gift card for a full VIP experience to look and feel best 
after
baby arrives….) A few specials happening this Mother's Day? 
Mommy and Me Package
(mother/daughter time with a blowout. 15% off 2 Blowouts – $85), 
Mom's Night Out Package
(give mom and 5 friends 20% off their hair and makeup for a night out — 20% off 5 Blowouts at $187.50 and 20 % off 5 Makeup Applications at $300), 
Mommy Wake Up Package
(an early-morning glam to start the day off right — 20% off 3 Blowouts at $120). Regular prices range from $85-$300 (available in NYC, The Hamptons, LA, Miami & DC).
Something for the very close friend who's ALMOST THERE with delivery and can't stop ship-shaping her place preparing for baby? I like to call this my most functional baby shower gift — a New Mom Nesting Kit, if you will….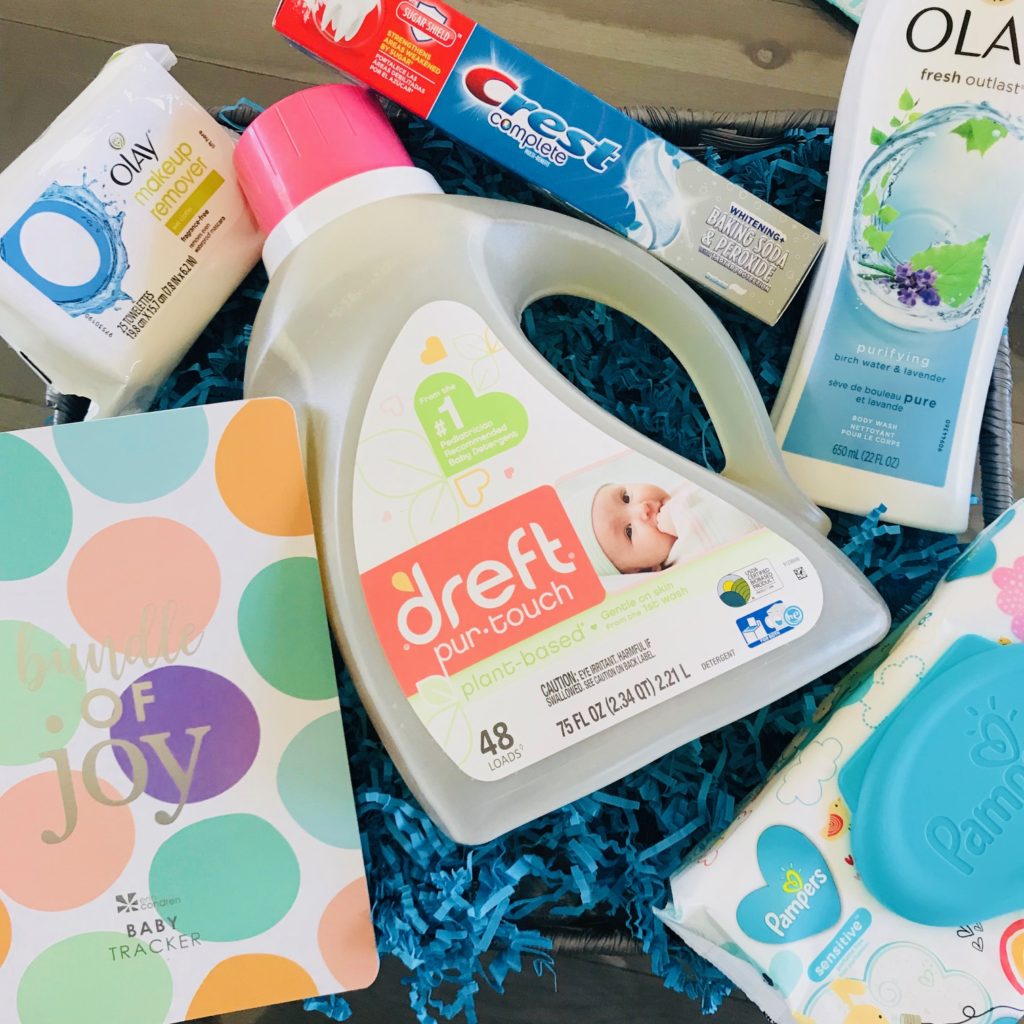 Grab a chic basket and load it up with all the supplies that will satisfy her
biologically-based need to nest
and
stuff she will actually use
when baby comes. I like to start with
Dreft
— #1 pediatrician recommended baby detergent, hypoallergenic and exclusively formulated to be gentle on baby's skin (Dreft's *new* purtouch is 65% plant-based and has earned bio-based certification from the USDA BioPreferred program). I used it before my babies busted into this world — that rosey 'baby scent' it's famous for made me feel calm and connected with my new life with baby. (And, bonus: a new survey just found that 8 out of 10 parents say Dreft's iconic scent actually helps parents feel more bonded to their babies.) Add in a whopping assortment of disinfectant wipes, baby wipes, random supplies for nursery, cotton pads, personal care items that she might've forgotten to stock up on (as she won't be leaving the house for about a month post-baby) and you've set up your friend to feel a bit more in-control and equipped before baby comes. (Someone did this for me and MAN DID I USE IT.)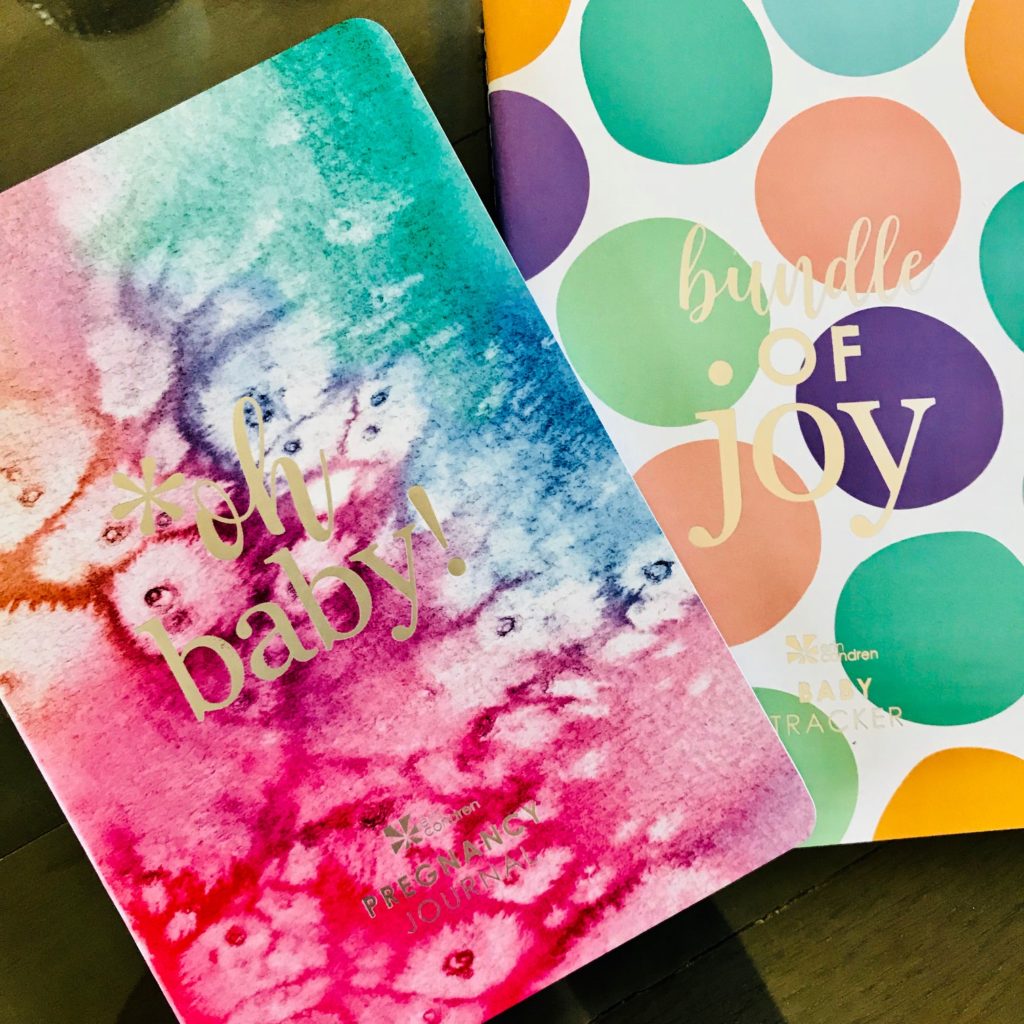 To boost a pregnant or new mom's motivation, paper planners are back! Grab Erin Condren's *new* 'Oh Baby' Pregnancy Journal packed with inspirational messages and uplifting color and design to record all of her own 'special firsts' — cravings, feelings, emotions, fears. (And yes, Erin Condren is a real Southern California mom of two kids who started this crazy-successful stationary biz of hers in her own home about 14 years ago….)
And for an entertaining, straight-talking, confidence-building read busting with never-before heard celebrity stories & expert tips for first-time pregnant moms, nab MY BOOK (wheee!!!) The FAB Mom's Guide: How to Get Over the Bump & Bounce Back Fast After Baby. It'll get you mom-ed up & motivated to conquer the huge lifestyle change of becoming a mother during the last trimester through first 6 months with baby. (I guarantee it. No I'm not biased.)