In the last week, I've gotten texts, emails, Facebook comments, tweets and RTs from the editor of my hometown newspaper and all sorts of sideways and hopeful questions from friends and family trying to get to the bottom of my recent piece in The Fresno Bee — the piece I wrote toying with the thought of moving our young family back to my hometown.
One of my LA news reporter friends (Stephanie Stanton — she's awesome!) even asked me yesterday — as we hung out at the local pool with our kids — "Were you serious about that piece or was it, just like, something you wrote for entertainment interest?"
"It was kinda real," I told her.
"I totally get you," she then said without hesitation. She told me all about how she and her husband briefly considered a similar move back to her hometown years ago because of the same reasons I talked about in the piece…
So you know on a personal level: My husband is dead-serious about wanting to move. "I'd like it in Fresno!" he says. (He probably would.)  And, I know my kids would be fine if we actually took the leap (as kids can resiliently adjust).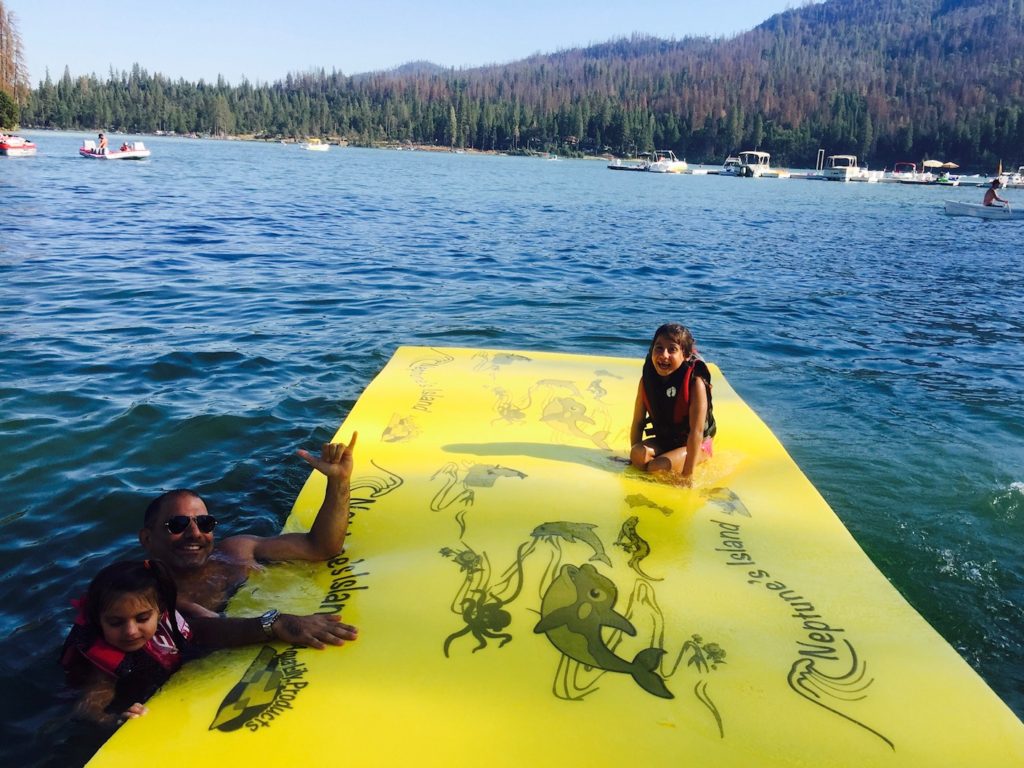 THE PROBLEM IS ME. The problem is that I'm happy. Our whole family is happy. 
I talked about this over a series of phone calls with my mom.
"Think of it!" she shrieked the first time I brought it up. "It'd be great! You'd be here with us! And you could live in a humongous, brand new house with an amazing pool and all new furniture… you could live the life." (All this speculation about living 'the high life' on account of my husband's salary most likely remaining the same while our cost of living expenses would plummet to about half of what we pay now…)
And that part would be great. The next conversation, my mom changed her tune.
"I take it back. I don't know how you'd do here."
I listened. I knew what her reasoning was but I wanted her to say it out loud, so I could hear it.
"Because that kind of stuff [the 'life' and all the stuff I'd theoretically be buying with extra cash on our hands] isn't the sole thing that makes you tick." And there it was. She got me. (She is my mom, after all.)
"I know it doesn't," I agreed. "But why doesn't it? All that kind of stuff is supposed to make everyone tick. Is there something wrong with me?"
I've always been the gal who could give two $hits if you're wearing Jimmy Choos or Jessica Simpsons. Seriously. To this day, I've never been that interested to invest in a Gucci purse because, I don't know, why? (Do I think they're gorgeous? Yes! But having one isn't going to transform my life or make me feel one way or the other in a permanent way. That's the truth. Ask my friends.)
Do I want a pool to jump in whenever I want for the hot summers? Hell yes. (I talk about it all the time and now I'm slowly stashing money away to make it happen against my husband's conservative financial planning in our overpriced house. At my rate, I'm thinking we could start building one around the year 2049.) Do I want a bigger, newer home? Holler. Name me someone who doesn't. (The girl who loves cooking and hosting guests doesn't even have a decent kitchen to do it in.) Do I sometimes wish my mom, dad, and sister's family were closer because they're so damn fun and we'd have a damn good time all the time if we lived near each other? Of course.
The problem is that I'm really happy the way things are — our family is happy as things are and we're living a full life in the big lake of Los Angeles. I'm not sure how we'd transfer to a smaller pond…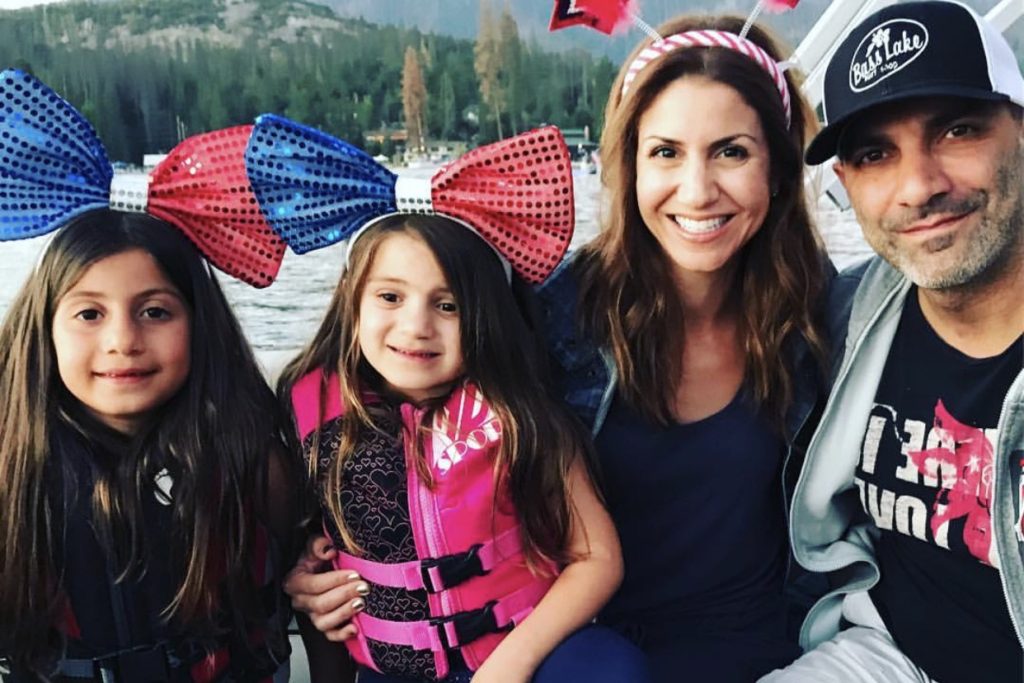 Nothing is lacking — and the things that are 'lacking' do not make me feel sad, jealous or incomplete in any way. The complicated intricacies of work, family, friends, pursuits, exciting events and opportunity of being in a big pond fulfills me from my toes and all the way up through the top of my head — despite my nonexistent pool and chef's kitchen with two dishwashers. That fulfillment from the inside-out rubs off on my kids — they're happy too. (But: If you're inclined to come dig a pool in my backyard and surprise me with a complimentary kitchen expansion, I will not turn you away!)
The things that are tempting us to consider a future move back to Fresno are not the things that truly and fully make me tick. And, they don't make my husband tick either. (He'll dispute that, but trust me, his core is just like mine.)
So what does make me tick? Chases and challenges with movers and shakers here and there — in a massive metropolis pond like LA. And yes, friends — I have friends here, community, so many things our family is involved in. Sure, I could start over and create that again, but feeling content, grateful and excited for life *as it is right now* equals happy. And isn't HAPPINESS the object of the game?
A long time ago (in college), someone told me to always pay attention and be aware of the 'formula' that makes me feel most filled up. "Whatever those things are that add up to make you feel happy, keep 'em going," he said. (No, this guy wasn't a boyfriend.) So I've paid attention the last 20 years — I realize now, I've found my formula. Big ponds, big lakes.
Discovering this has been quite a gift this last week. I'm settled. I'm grown up. I'm confident. I feel like I finally know myself in a way I only wished I did before.
So if you're happy and you know it — why disrupt it? (At least for now…)