DISCLOSURE: This post is part of a partnership with Austlen Baby Co. All opinions and experiences are my own. Follow their smart & savvy adventures in baby-strolling on the beach and smooth cargo-pushing on Facebook and Instagram!
Get ready for a stroller that will rock your world — at the grocery store, at Disneyland, on the beach. I've never been a fan of the pricey-bells-and-whistles-gear that we can all get swindled into buying when we have children. But, this new stroller on the block goes by the name Austlen Entourage and it has got it going ON.
Frankly, I wish it was around when my girls and I were still using strollers. (Any of you remember my long, long trailer? Aha. Catch that flashback here and get a cheap giggle. Not so cute.)
I was thrilled to meet two most FAB women, CEO Leslie Stiba and Marketing Director Clara Bradbury of Austlen Baby Co, the brains behind the Entourage's savvy+practical design at my book-baby's sexy little launch party (thanks to Mom.me — see all the pics here! compliments of the talented Katee Grace Photography). And look how much you can PACK into and under this baby…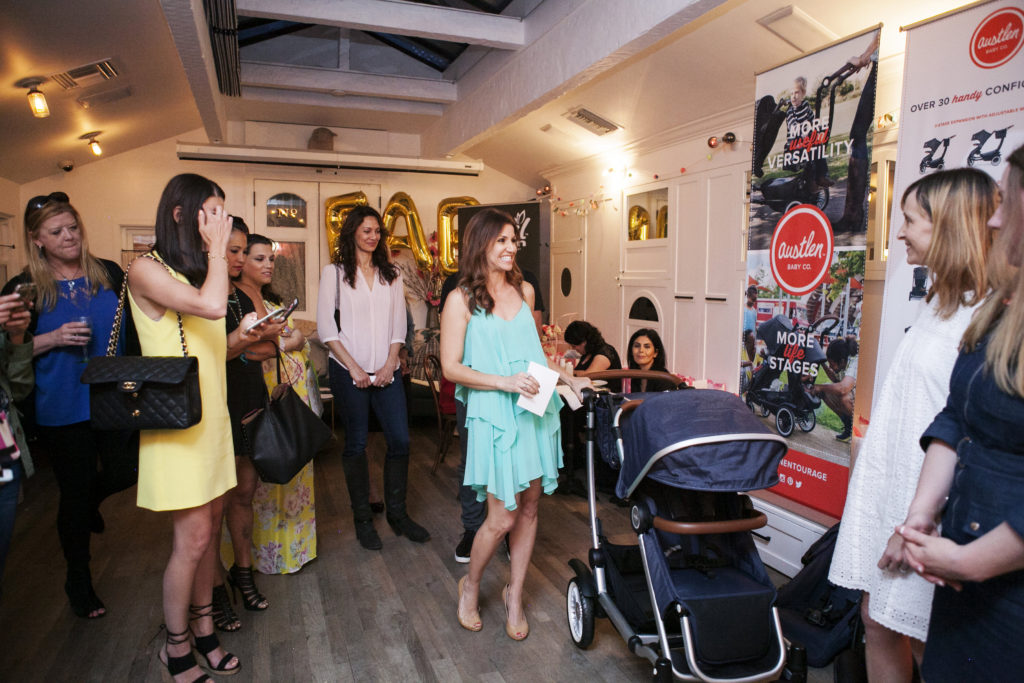 If you've read my book, I'm really not big on getting a bunch of fancy baby gear for the hell of it — I believe in getting useful, smart items that will serve YOUR needs the most minimally as possible.
That said, I do think this Austlen Entourage is a smart buy if you find yourself with one or two babies and are the type of mama who digs taking your tots to the beach, farmer's markets, theme parks or shopping.
The Entourage's patented design has a one-handed expandable frame with 30 configurations and a simple, 3-stage expansion for multi-child accommodation (1 kid? great! 2 kids? even better!). It also has the super-ability to carry humongous items like ice chests, shade canopies, toys, luggage — this stroller has the strongest weight limit of any on the market and can easily stow up to 150lbs of combined weight of children and cargo. (As someone who used to load my infant and toddler into my 'long trailer' stroller years ago and try to grocery shop, only to be able to cram random fruits and bread loaves into the nooks and crannies under my inadequate stroller back then, the Entourage would've made my life a hell of a lot easier in those two-kids-under-2 days….)
Not to mention, it's freakishly easy to push, versatile and convenient and is to maneuver and fold. Not much effort required… by the way, the stoller's canopy comes with a sun visor that's UPF 50+.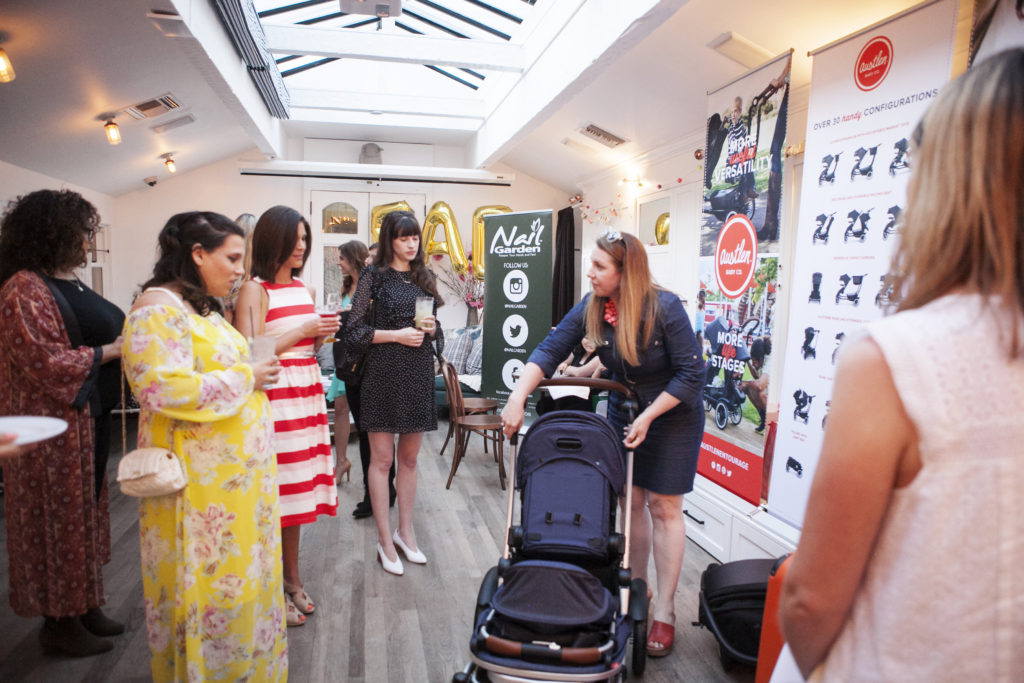 And let's talk about the BEACH WHEELS. Oh yes, you heard that right. Even though I was already a fan of this new stroller from my book launch, I got an up-close look at the brand new heavy-duty-wide wheels now offered especially for the beach. No more pushing, panting and laboring through the sand as though you were having another baby or something. No more getting stuck. Check 'em out here.
The Austlen Entourage also just won one of the coveted 'Best in Show' awards at the super-famous New York Baby Show…. some more close-up pics here: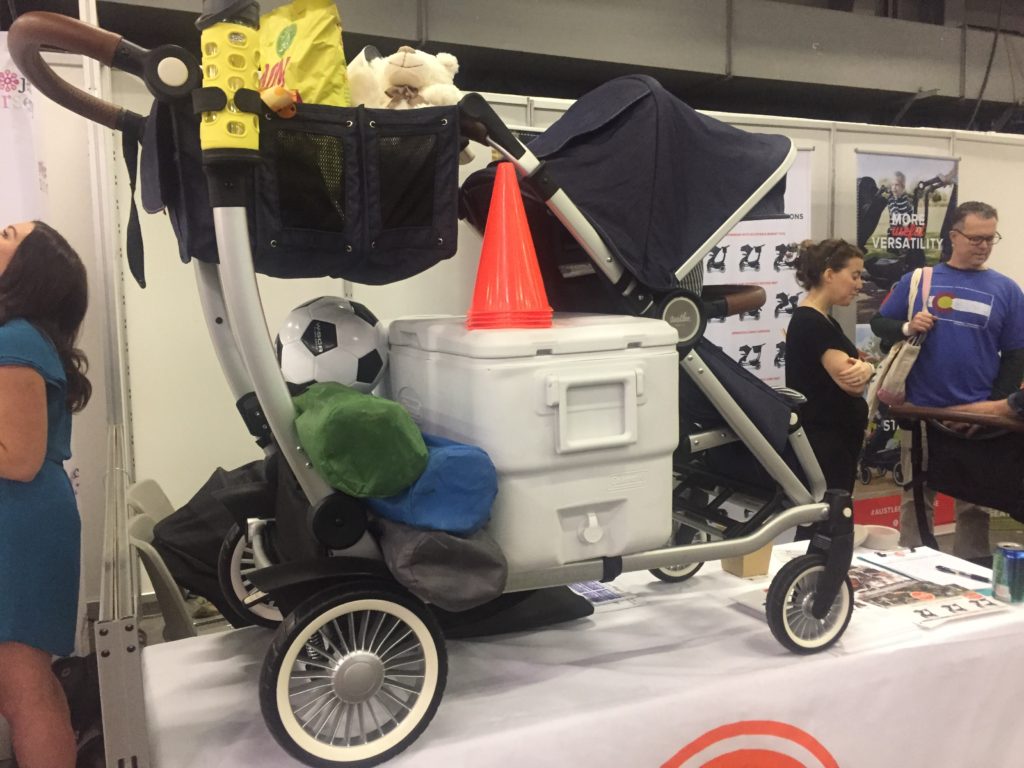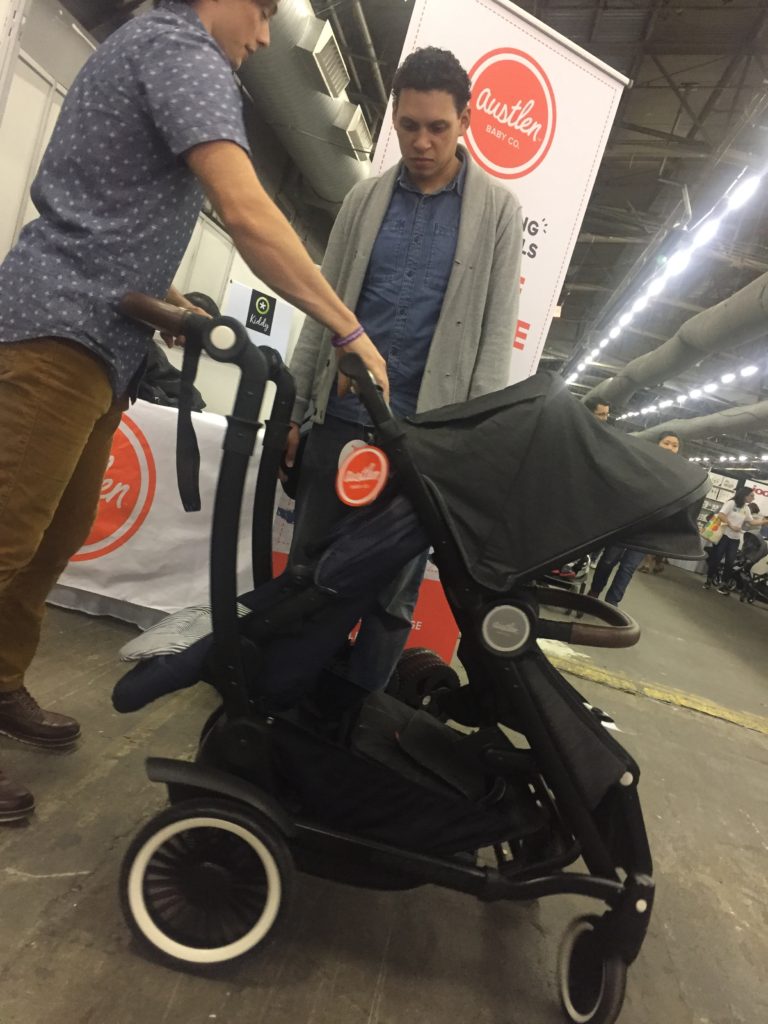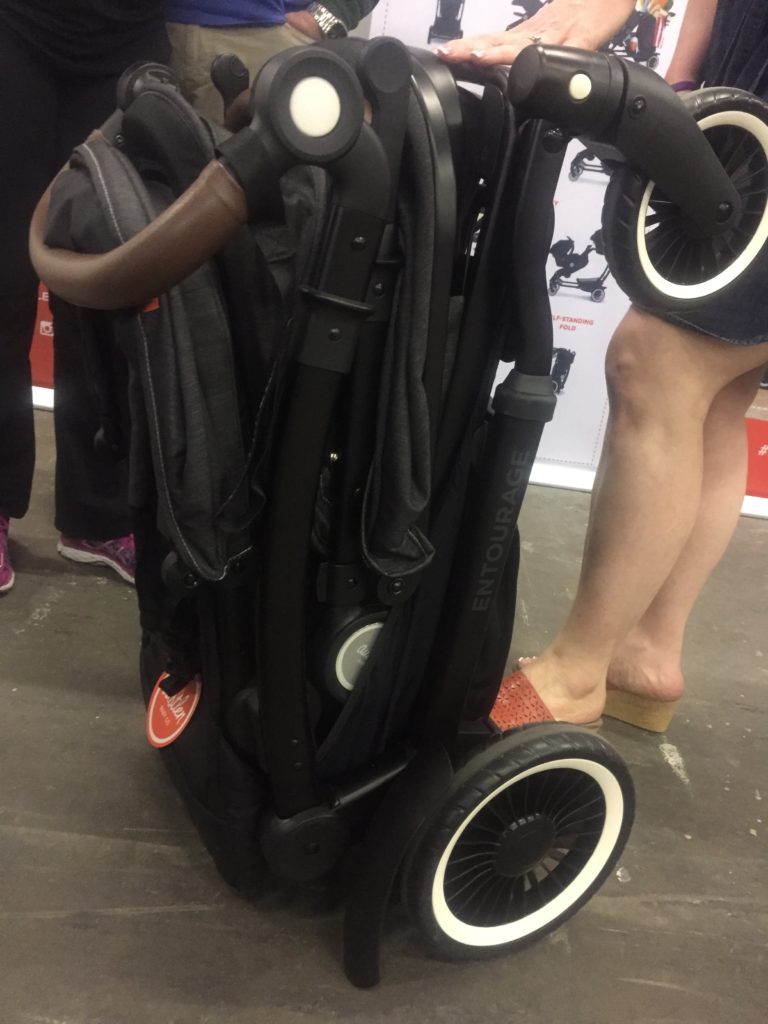 In case you want all the nitty-gritty good, I found even more handy info on Austlen's website…. Happy strolling, shopping, beaching and living!