I just want to be an author one day. I knew I was serious when I started Googling 'how to write a book.' (Please buy the book now! Oops was I that shameless so close to the top?)
Be careful what you wish for.
I shouldn't say it like that — what I mean is: Be aware of what you wish for. There. That's better.
When I was around 24 years old, I made a bucket-list of a bunch of things I wanted to do. Dare I say a lot of those things on that list have come true. (I get freaked out every time I think about it.)
One of the items on that list was "Write a book." That's it. I didn't know what my book would be about, I didn't know when I'd ever write it. I didn't know what writing a book actually entailed.
Now I know. I wrote that book — a confidence-building, tough-talking, girlfriend-to-girlfriend guide to get over the first bumpy year of brand new motherhood. And I know that it broke me. (Don't cry for me yet. Read on…)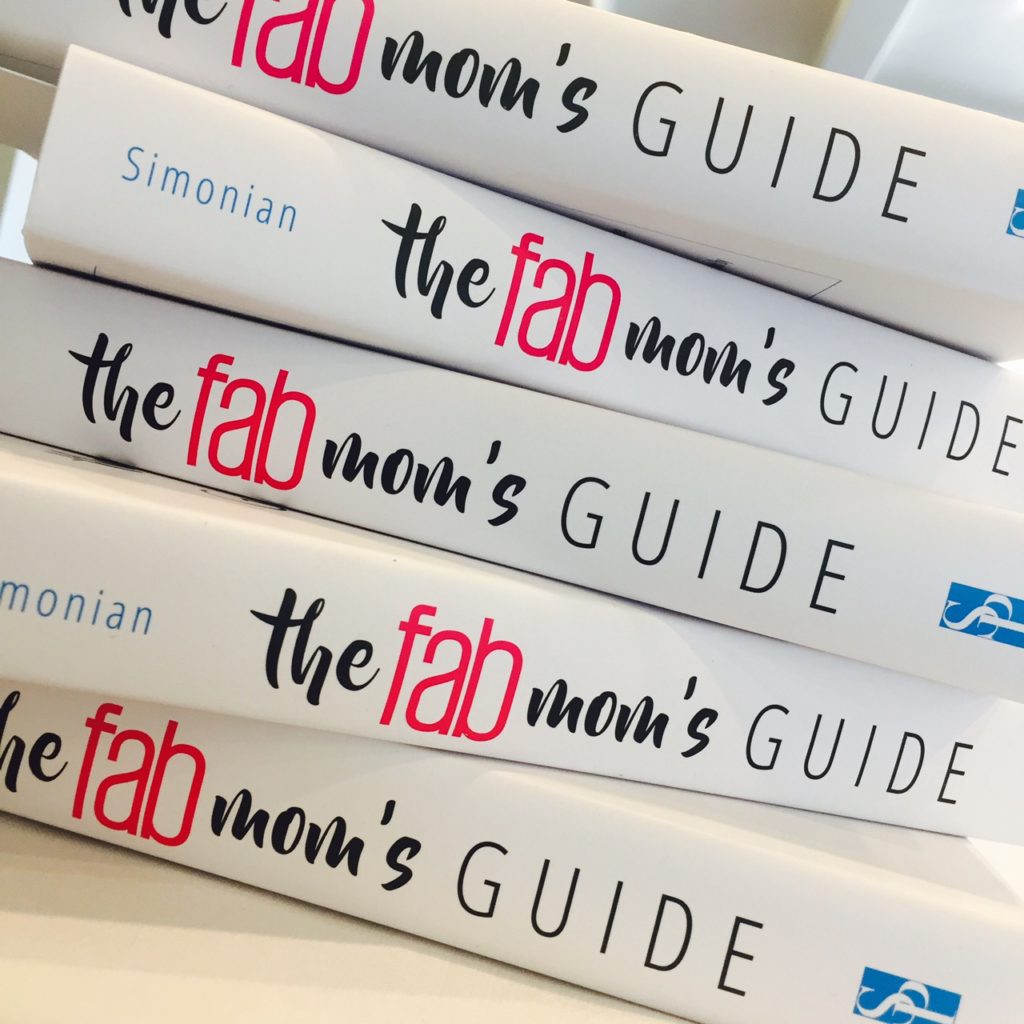 All I can say about writing a book is: IT. IS. ALL. ENCOMPASSING. Every author friend I talked to about writing a book, before I started really going after this project, told me "It's the hardest thing you'll ever do."
Yeah yeah… I thought. Whatever. I've been dragged through the gutter working in television the past 12 years. I know what it means to hustle hard work against all odds. 
NO. I DIDN'T. I DIDN'T HAVE A CLUE.
All I'll say about writing a book is: If you're not prepared to live it, dream it, eat it, drink it, breathe it, vomit it up and then take another bite and chew it up and swallow it all again… then you shouldn't write a book.
You all know I keep things very real here. I have specific war stories (either about writing and/or trying to promote this book) that have kept me up at night, made me cry on a daily basis, created a rift in my family life and required me to sacrifice entire Saturdays and Sundays for the last year (not an exaggeration) that would make you either feel sorry for me or wonder why the hell I'm so messed up for being obsessed about accomplishing a project like this in the first place.
Here's how it went down, unfiltered: I called my friend and author Doyin Richards back in Spring 2014 and told him about my goal. He connected me with his agent. She wanted to rep me immediately. I chickened out, but then re-approached her in June 2015. We started working on the book proposal. (Agent Fran is the best guiding force!) We had a false bite from a large publisher who said they wanted me (and then they didn't) in October 2015. February 2016 I got another publisher to bite so I took the deal. I had until August 2016 to finish the manuscript — about 60,000 words. I hustled. Bustled. Panicked. Got it together. And also cried a lot. (That cycle repeated throughout the 6 months…)
No ghost writer. No partner. No co-author. Just me. And an editor that gave me freedom to write how I wished.
About a year ago, when I was about halfway through my manuscript, I lost it while sitting on my bed. I'm pretty sure it freaked out the husband. You don't understand! How the hell am I going to finish this thing?! I don't know what I'm doing?! This takes time I don't have enough of right now?! This is all on ME and I'm at my breaking point!
"Don't freak out," he told me. That was the first time I ever saw him look at me like, "Wow, she's not okay." (My husband can tell you all sorts of tales about the perils of being married to a creative person… lots of ups and downs in showbiz…)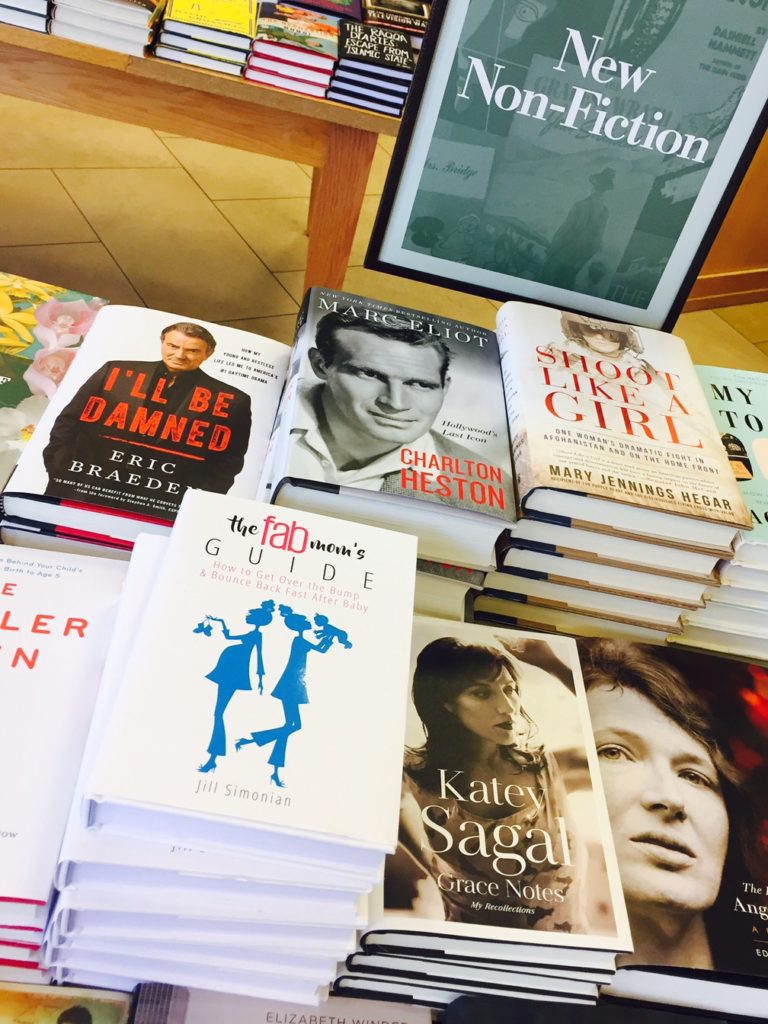 Why so freaked and frazzled?
I didn't feel like I was broken in enough to write this book… but there was no getting out. All my life and career up to this point, I'd freely been able to do things as I experimented with them, when I wanted, with tons of guidance and detailed instructions to get me where I needed to go. But none of my projects were permanent like a BOOK.
There were no instructions with this — other than "Send the complete manuscript in 6 months time."
I wasn't broken in for this kind of work yet….
I've questioned the whole process over and over the past year. Is it worth it? Is the stress worth it? Are the days spent locked in my back guest-room-makeshift-office so I could write worth it? Were the thousands of dollars spent on babysitters (so I could stay in that locked back room to write) worth it? [I hope my husband doesn't read this.] Is the slop-mess pile of papers and dishes that I've had trouble keeping up with  in my kitchen these last few months because I was constantly on email writing pitches (pursuing book coverage/promotion) worth it? Was the fact that I'll probably lose money on this project worth it? (Oh man, I really hope my husband doesn't read this…)
I could go on. I won't because now it's just getting embarrassing.
And then, there's that thing about "Is anyone even going to read this book? And if they do, what if they hate it or I destroy any credibility I may have and am mortified for the rest of my life… then what?"
Today, the day before my official launch date of April 4, 2017, I casually checked my Twitter feed and saw THIS from living legend (author) JK Rowling, urging new writers to never quit out of fear: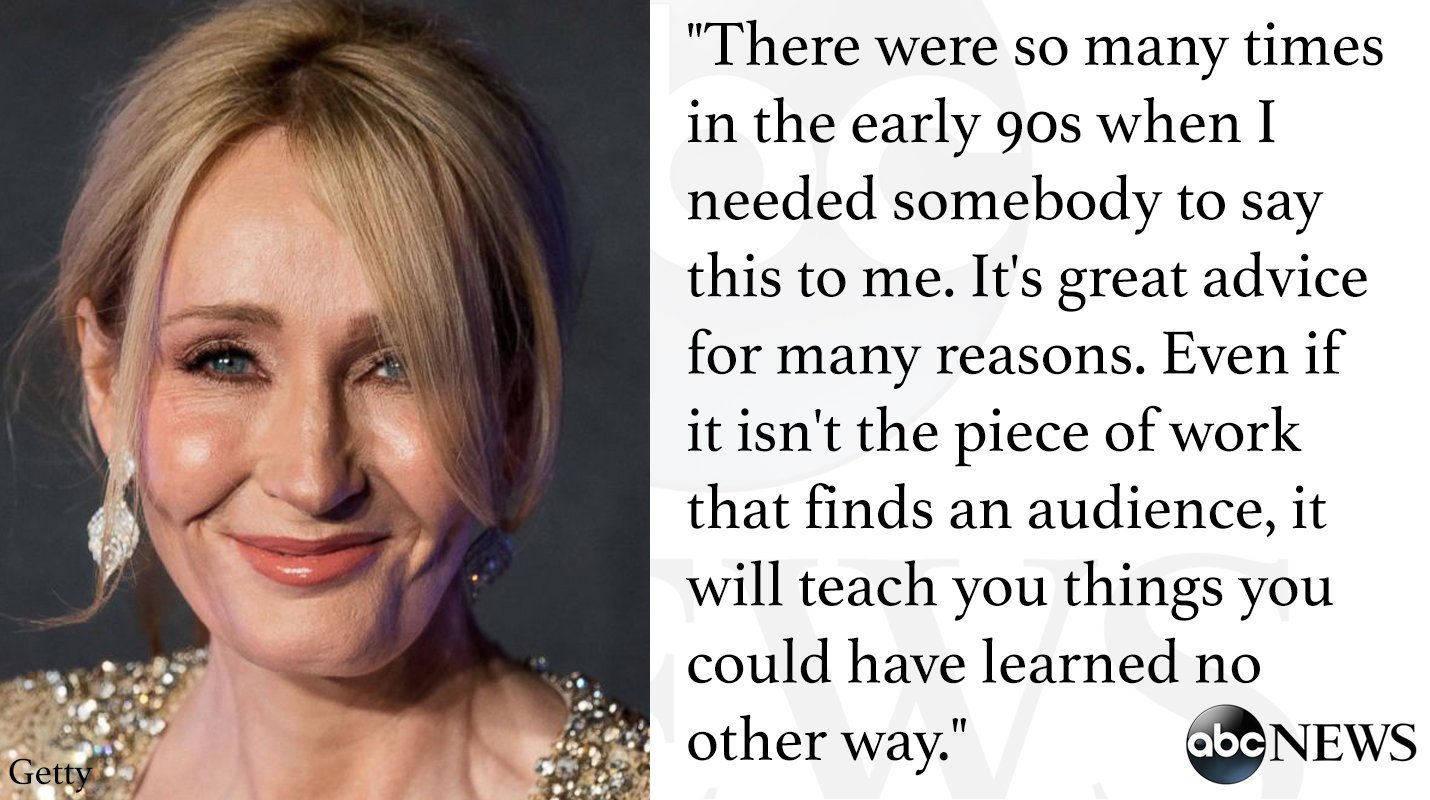 Ok fine. I get the message. Read the whole series of her advice-in-tweets here.
The biggest irony about this 'never quitting because of fear' thing is that my book's core message is a very personal, motivating telling of how to overcome fear (that can happen with the blindsiding lifestyle change of first-time motherhood). My book rants about becoming confident and self-sufficient in your own skin no matter what, details over 50 offbeat-wacky-controversial to-do's to boost resilience for change and offers all sorts of friend-to-friend tough-talk in the name of 'figuring it out'… because, as I wrote in my own pages, "Stupider people than me have done this…. you must bounce!"
Writing this book was the hardest, most difficult, most challenging, most head-spinning, most exhausting, most questionably-impractical, most doubtful, most confusing, most expensive, most messy and unfamiliar project I've ever taken on. It's been a lot of fun, but it's been a lot of NOT FUN too. I am more proud of myself than I've ever been before, but I also now question my sanity for chasing this goal when it might not prove to be worthwhile (monetarily) in the end…
No matter what: Now that I've done it, I now know how to do it. And I never could've learned it otherwise. (Just like JK said.)
I think my bounce just got bigger. Consider me officially broken. Broken in and ready to really bounce.
Get The FAB Mom's Guide: How to Get Over the Bump & Bounce Back Fast After Baby on Amazon and Barnes & Noble. More details about this book (that broke me) HERE.