Things you don't think about when you're pregnant (at least I didn't). And to think I now look back and am convinced I had some sort of chemical mood disorder that first time I was pregnant (yup, I wrote about it in a book).
According to the Center for Disease control (CDC), postpartum depression affects 1 in 7 women (some numbers say 1 in 5 when you consider the broad spectrum of anxiety as well). Postpartum care begins with education and discussion — and there's a new documentary that follows the raw and real stories of three (famous) Southern California women. I interviewed one of them on my CBS Los Angeles Facebook video chat (fabulous open discussion).
Visit WhenTheBoughBreaksFilm.com or iTunes to download and watch the full documentary. The trailer alone might slay you. Postpartum depression is more common than we think… and watching the stories of women makes us feel like "yeah, I felt some of that too." (And yes, that's Brooke Shields' voice you hear narrating… she was one of the executive producers.) 
We get stronger with conversation, education and frank-and-fearless talk.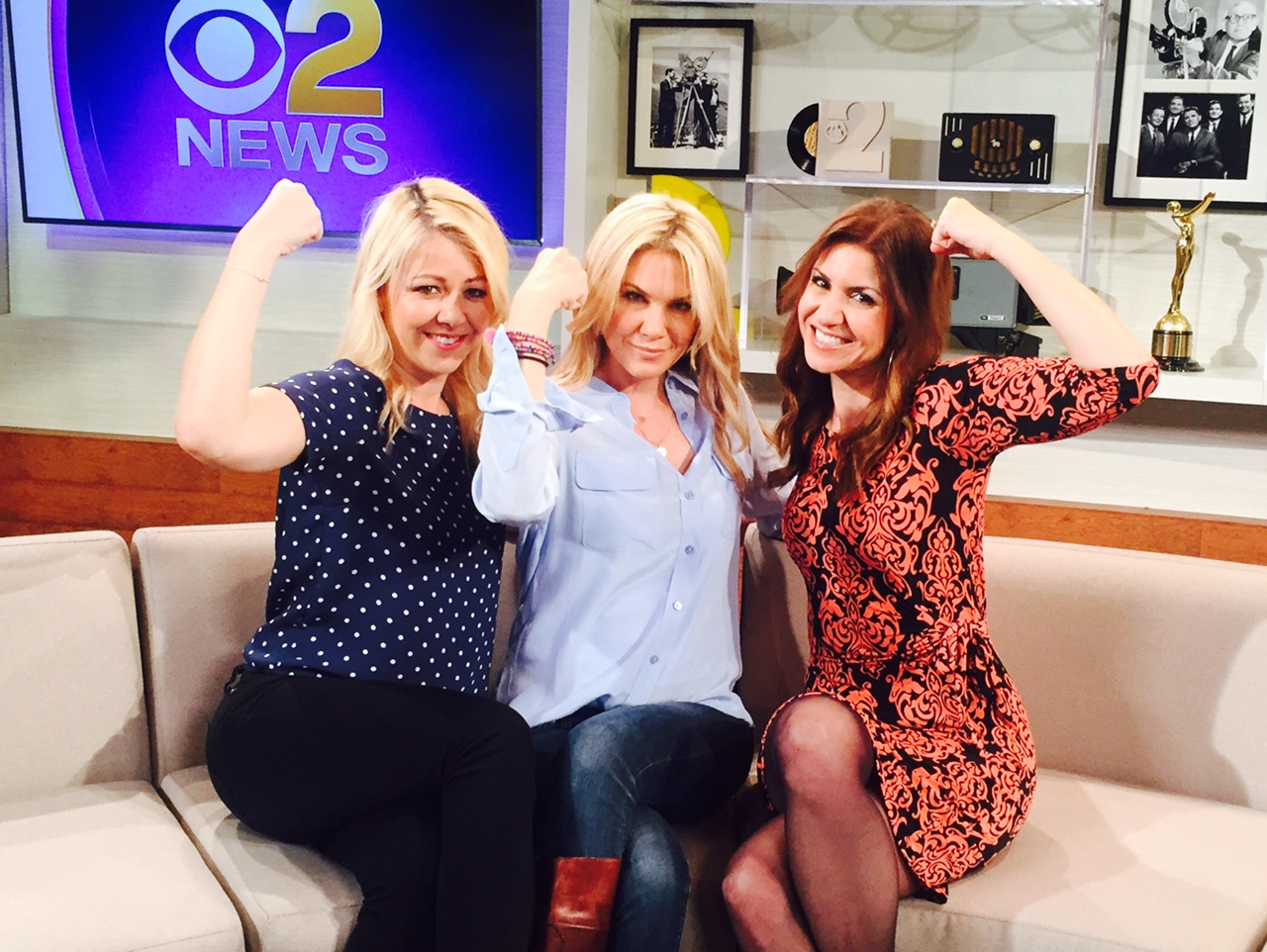 Speaking of being strong, there's social media stir bringing support, awareness and activism called #PostpartumStrong thanks to our friends at Santa Monica's Pump Station & Nurtury. Take a picture of your strong muscle, post it to social, tag #PostpartumStrong and CHALLENGE SEVEN FRIENDS to do the same (because, 1 in 7 women experience postpartum depression). Visit WeArePostpartumStrong.com.
Since February 17, 2016, you can now catch "The FAB Mom on 2" every Wednesday night at 5pm and Friday mornings at 6:30am on CBS Los Angeles' Channel 2! Like CBSLA on Facebook, Like The FAB Mom's *NEW* Facebook Page and comment, ask, request and shout what YOU want us to talk about. And share, share, share what you like on Twitter & Facebook using #CBSLA … just like your mama taught ya.