It's TheFABMom's Family Safety Week — on CBS Los Angeles! Is your garage safe?
That's right, kids: Every night this week (November 14-18, 2016) I'll be tackling topics and quick fixes to help keep our families safe from all angles — setting up a safe garage, preparing an easy disaster kit with kids, getting ahead of sexting and online harassment in the teen world, teaching our young children body safety and confidence against 'tricky people' and offering tips for cooking safely with kids in the kitchen.
Our first segment took on our garage at home — or, I should say, my husband's garage. (Ha. Well, it's true.)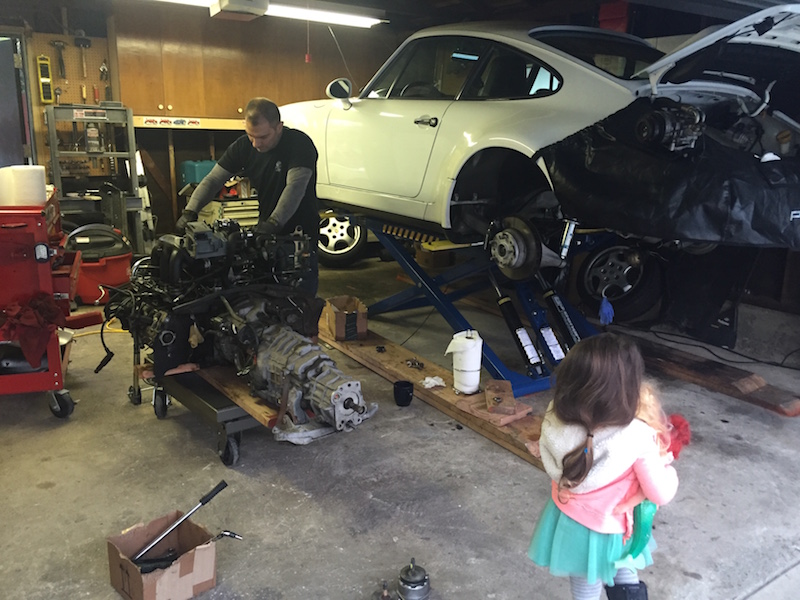 To say I was thrilled and higher than that Porsche on a lift is an understatement. I was going to do a live shot in the field (from my garage) on the 5pm News. I was also a little scared as hell. For good reason, too.
Minutes before going on air I fessed up to my crew that I hadn't done a live shot in the field since 2009.
SINCE 2009. SEVEN YEARS AGO. (Sure, I did a ton in my 20s, but that was then. This is now. Years have passed. Skills have been buried. My brain works slower now…)
My photographer, sound technician and producer just all just looked blankly at me like, "uh oh" and then nervously laughed. Oh crap. Now I've scared them. I laughed it off with them (telling them that I was all good — and I was), but secretly wondered if I'd soon go down in flames on live TV. (At least L.A. County Fire Department and my new buddy Wes from Safe Kids Worldwide were there with me. They'd rescue me should anything happen. Right?) 
Minutes passed. I got ready in the only way I knew how — I slipped my script under my foot (like I used to do when I first started out) in an effort to let the words go 'through' my legs and up to my brain (hey, it worked in my 20s).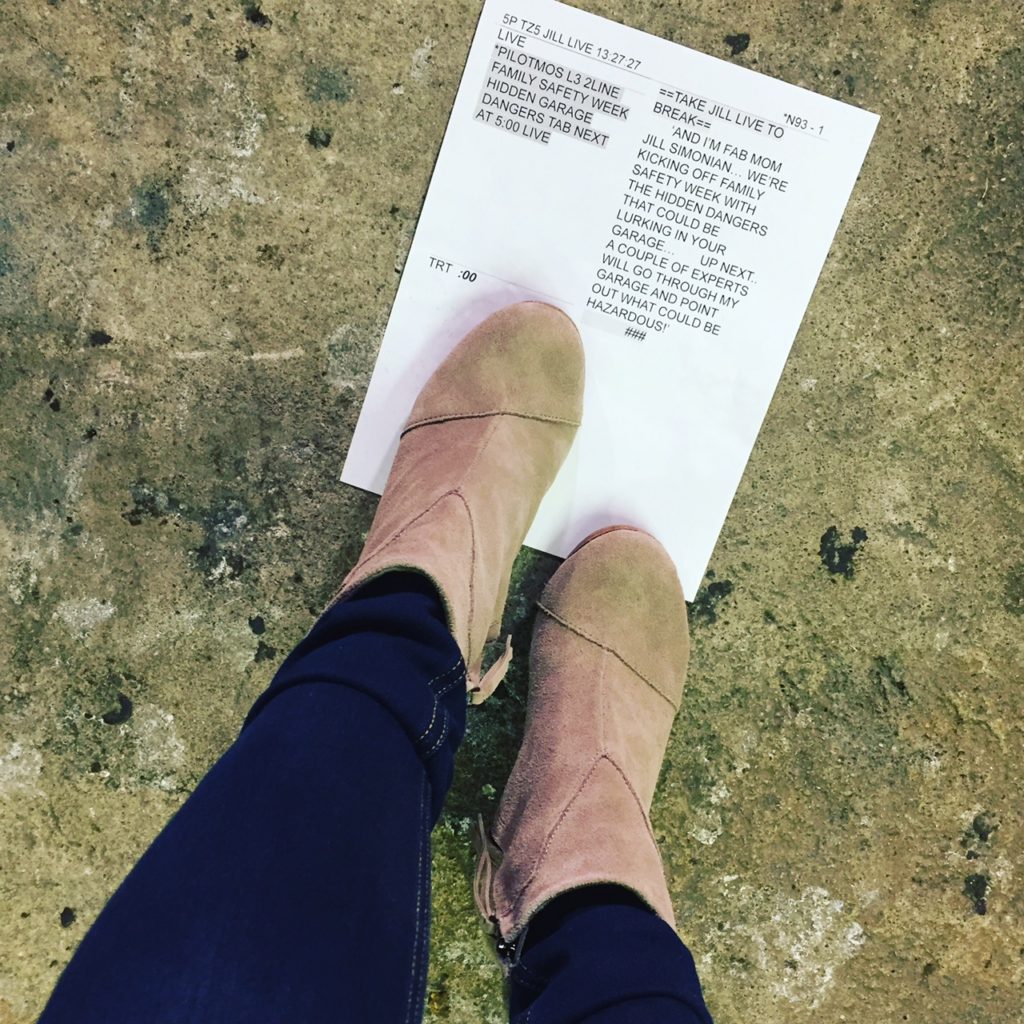 3-2-1: We were LIVE. Be brave. Bungee. Shine bright no matter what.
I smiled. I talked. I had fun. I forgot to mention something we'd rehearsed because I was worried about running out of time (we had 2.5 minutes for the whole segment). My IFB went fuzzy, silent, then fuzzy again towards the end — cutting me off from hearing my producer talk to me from the studio. I finished. Done.
The charge of doing live TV from the field came back.
THERE'S THAT GIRL. I was – I am – elated she's still there, still here. Even if she had to stand on her script to summon the old skills. Lesson? If you think you can, then you CAN. (And if you forget something, the world still keeps turning.)
Being a mom gives us power. Being a mom makes us not sweat the small stuff if something goes awry. Being a mom makes us pony up and get back on the bike, even if it's been 7 years since we last harnessed that pony or rode that bike into the sunset.
Betcha didn't realize that kind of backstory was happening right there in my garage on air. Here's the segment. Enjoy:
Since February 17, 2016, you can now catch "The FAB Mom on 2" every Wednesday night at 5pm and Friday mornings at 6:30am on CBS Los Angeles' Channel 2! Like CBSLA on Facebook, Like The FAB Mom's *NEW* Facebook Page and comment, ask, request and shout what YOU want us to talk about. And share, share, share what you like on Twitter & Facebook using #CBSLA … just like your mama taught ya.