DISCLOSURE: This post is part of a sponsored partnership with The Ranch at Laguna Beach located in Southern California. All experiences and opinions involving husbands, wives, a good weekend getaway, boring parents and homemade smoked bourbon bacon cinnamon rolls are mine. 
Don't giggle at this title. It's true! The Ranch at Laguna Beach changed my life. Wanna know how? Read on, my fabulous friends…
Almost a year ago (what?!?!), Hubs and I spent a cool December weekend at the property: Grownups only, wine included, massages involved. Back then, we came away feeling refreshed and energized (despite the concern that we had officially turned 'boring'). It was just what I needed in the middle of the holiday rush.
The Ranch at Laguna Beach has been family-owned (by the same family) since for about fifty years — they have an original Scout base camp on the property (legend has it that Elizabeth Dole used to meet with Girl Scout troops there!?!), along with one of the best-kept secret golf courses in Laguna (well, not anymore I guess). The chefs on property are a husband/wife team that specialize in creative, farm-to-table cuisine (they have gardens on site to grow some of their own food, and the rest of it is from sustainable and responsible local farms). The best part? Pretty much everything is brand new as of… well… NOW. The Ranch was under renovation when we were there and now it's truly reinvented; complete with a full spa, restaurant and bar, comfy lobby and the same cozy hospitality that's made it a special staycation spot for fifty years.
With the property nestled in a natural canyon right across from the beach and between mountains, I soaked in the stunning and calming greenery… (imagine seeing this with an ocean breeze against your skin).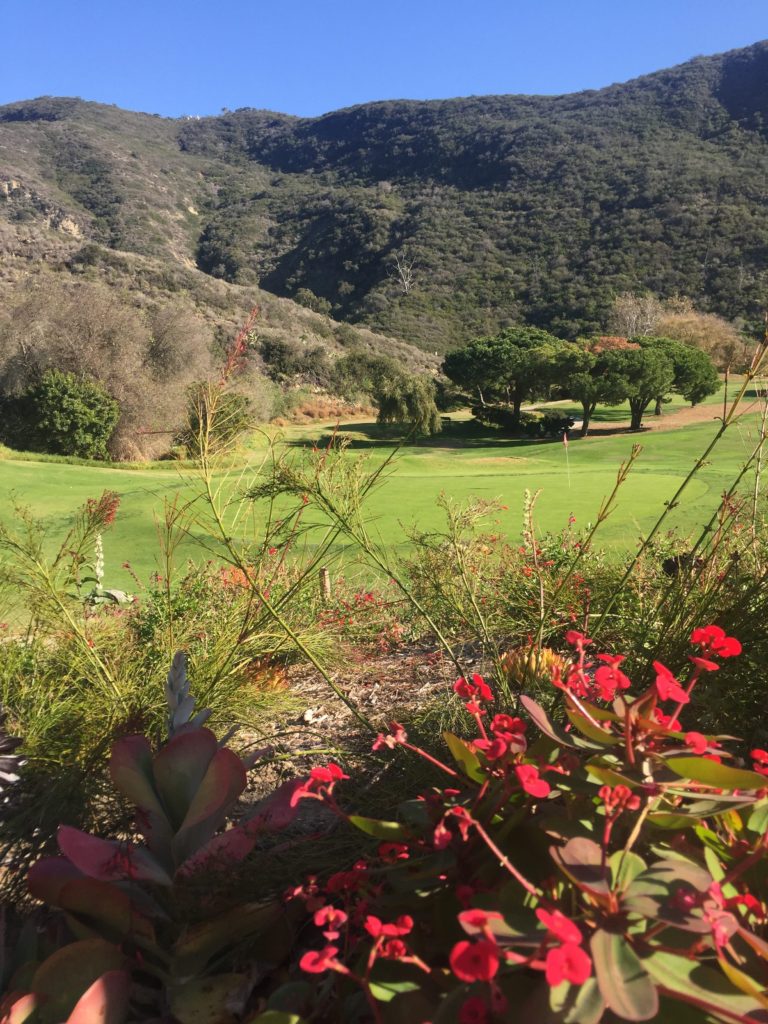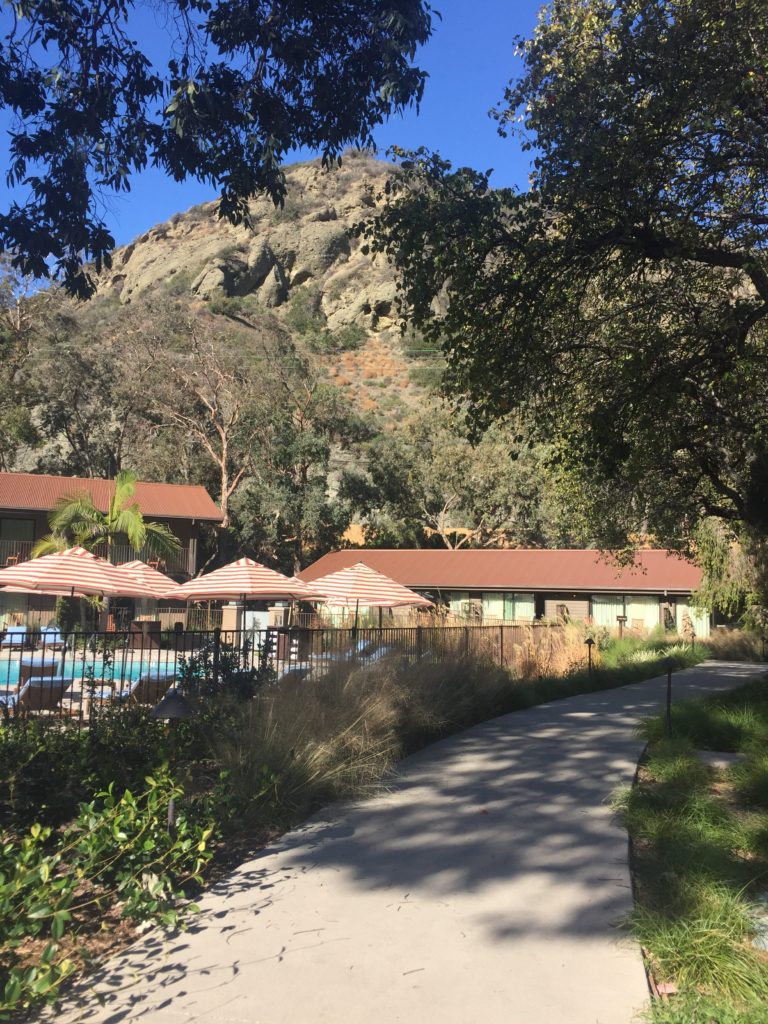 Sipped delicious smoothies and snacked on decadent, homemade energy bars dipped in white chocolate from Ben's Pantry… Love you for this one, Ben.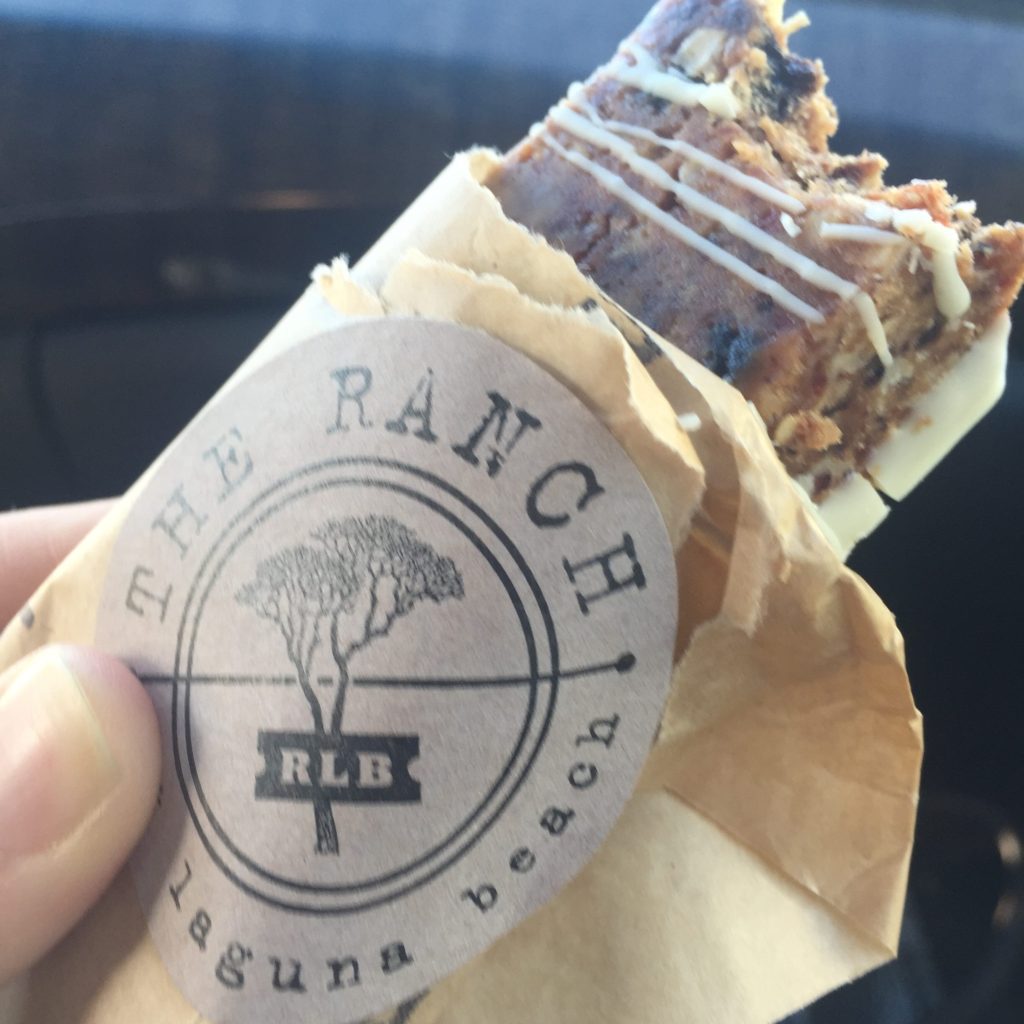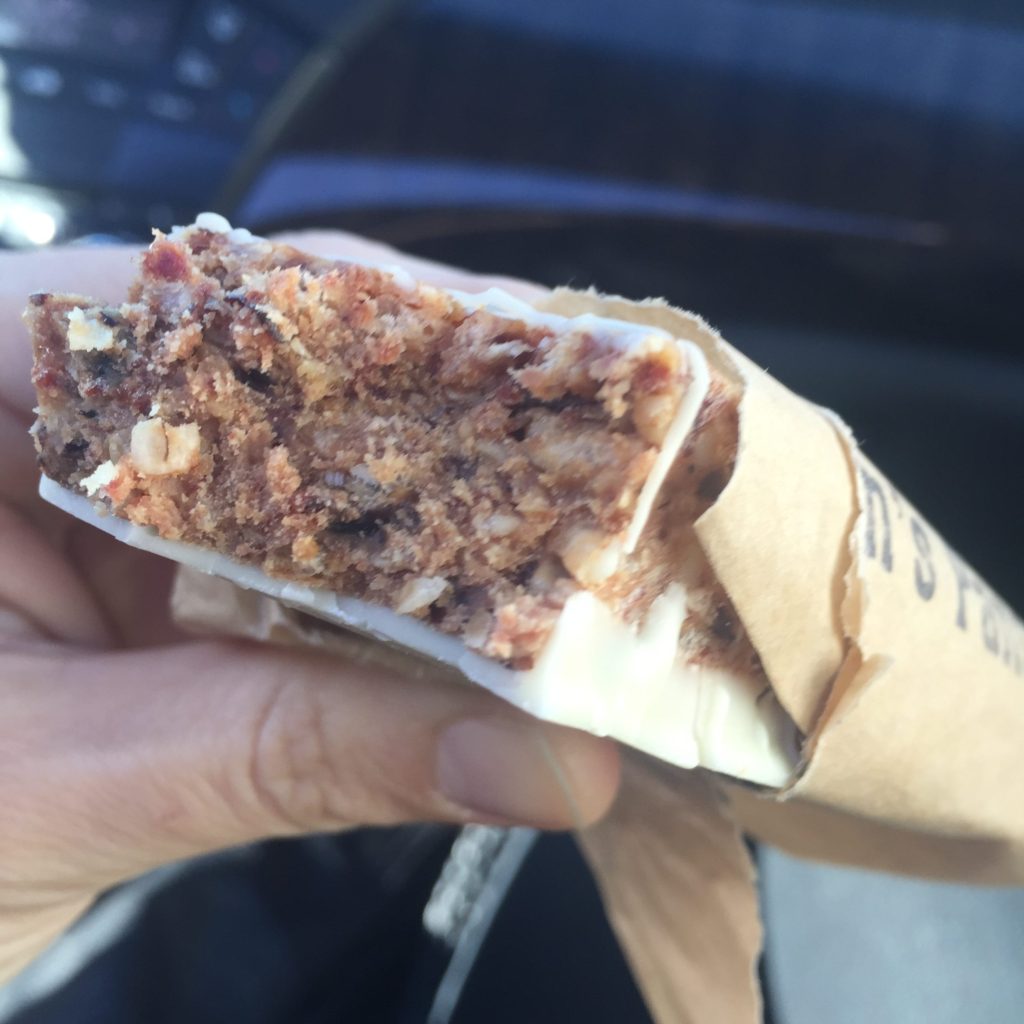 Roasted and toasted marshmallows at midnight…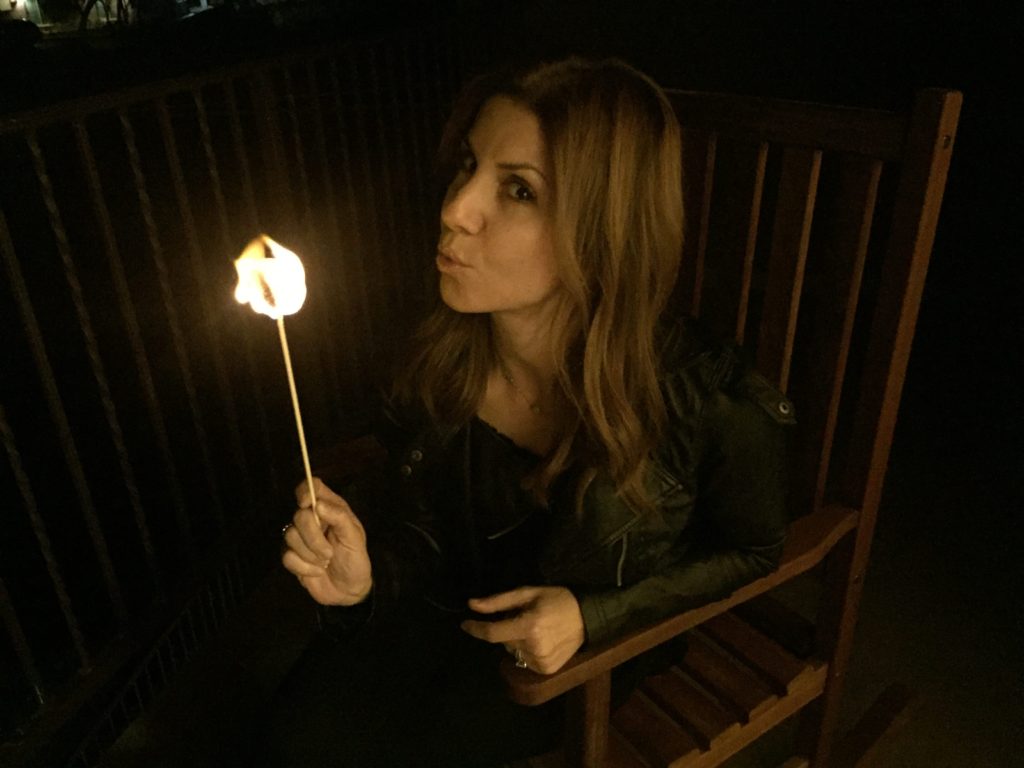 And slept. Oh. Did I sleep. Shamelessly. Don't bother me. (Except that I'm just pretending to sleep here…)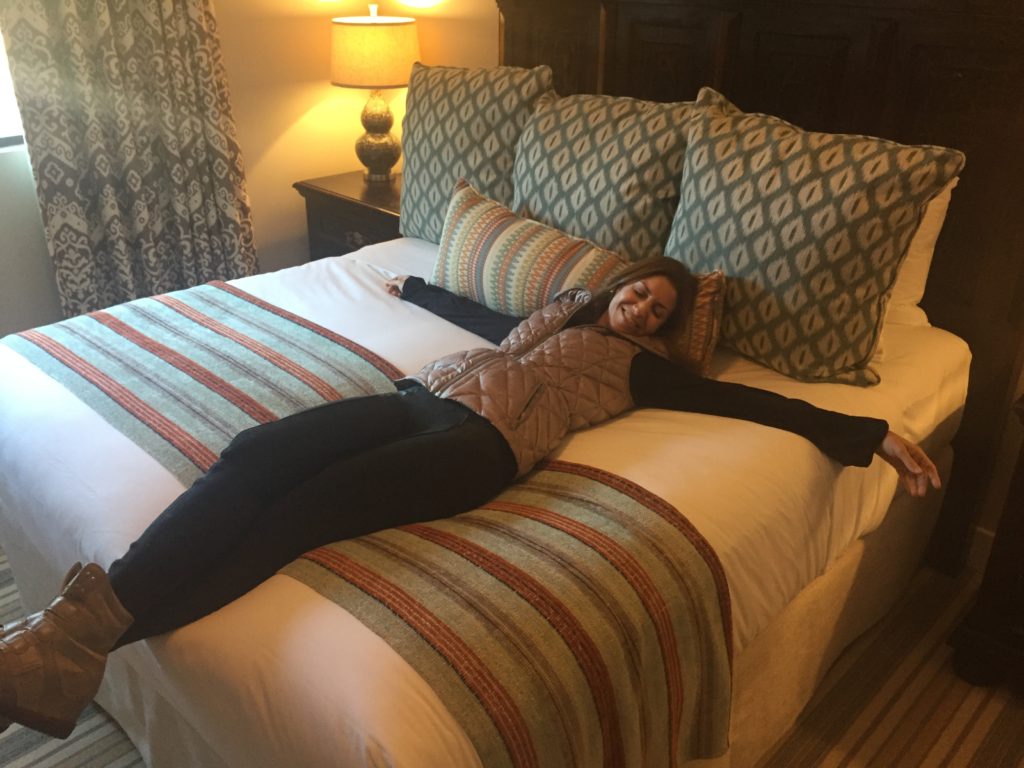 And don't even get me started about that absolutely to-die-for charcuterie platter, cheese display with real honeycomb and brilliantly-created brunch specialty bourbon bacon cinnamon roll that I haven't stopped bragging about for nearly ten months. Oh yes I did. We did. In the name of getting sufficient protein. Hello?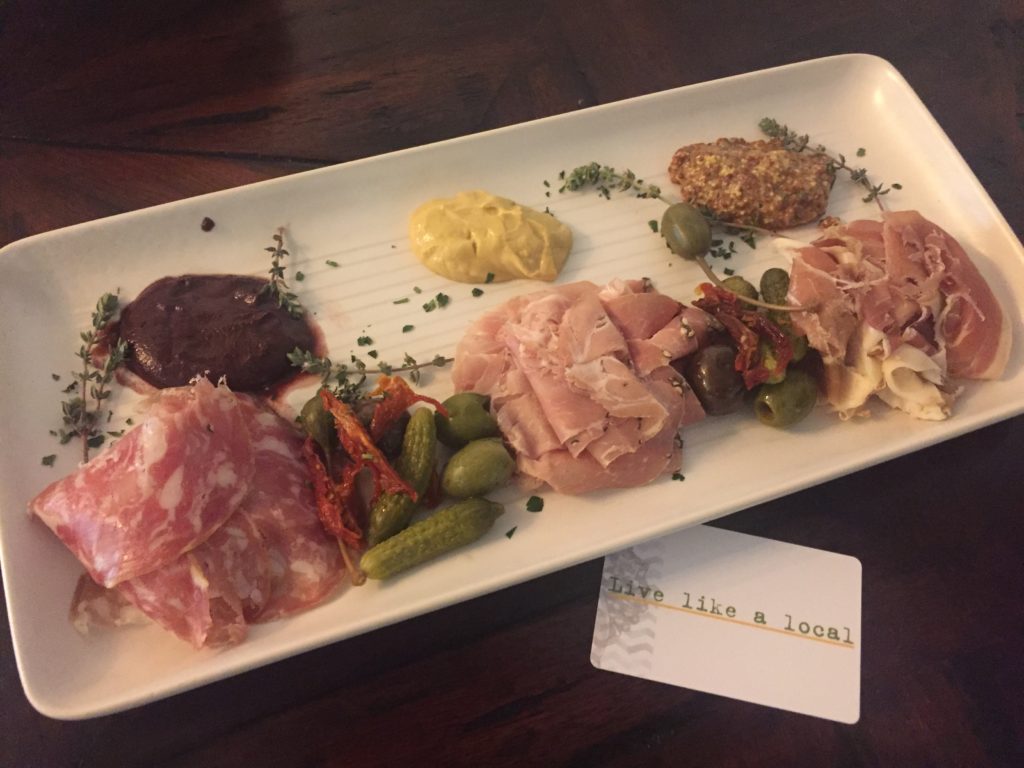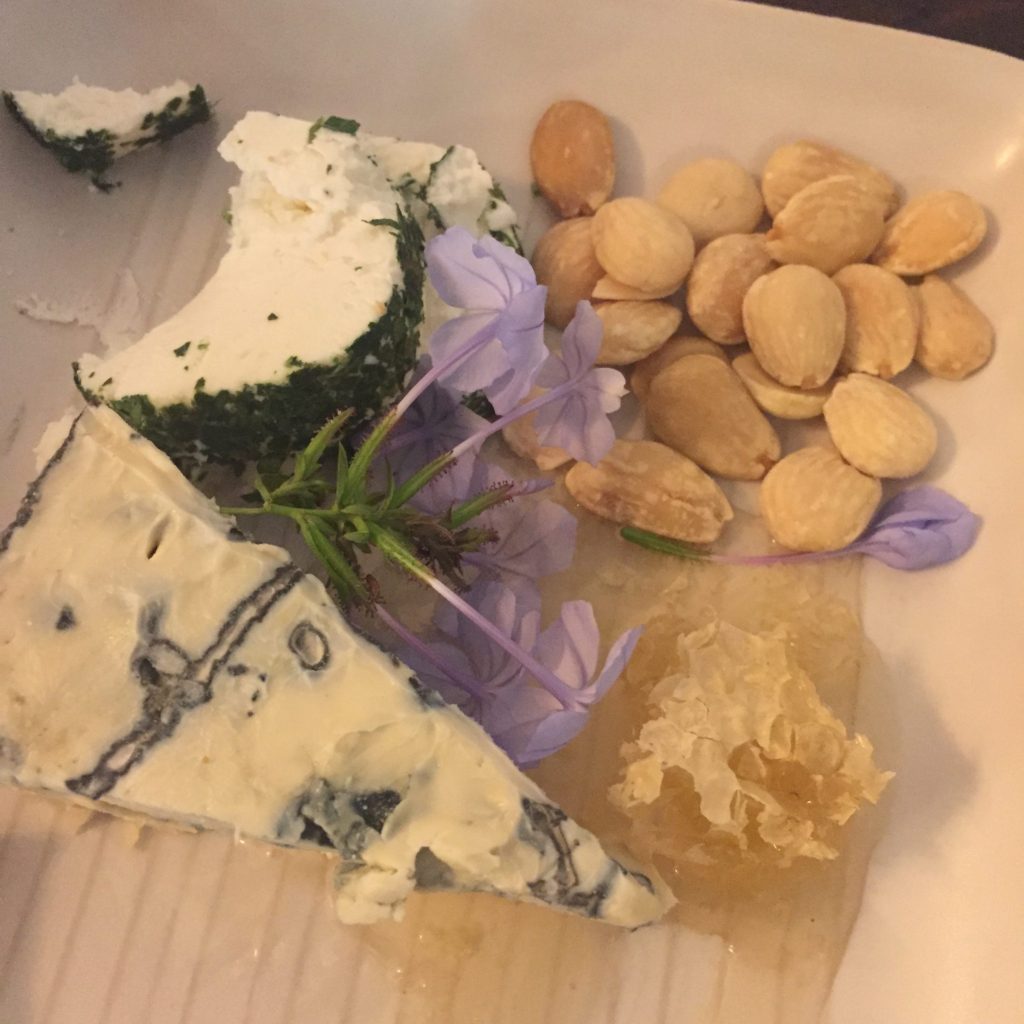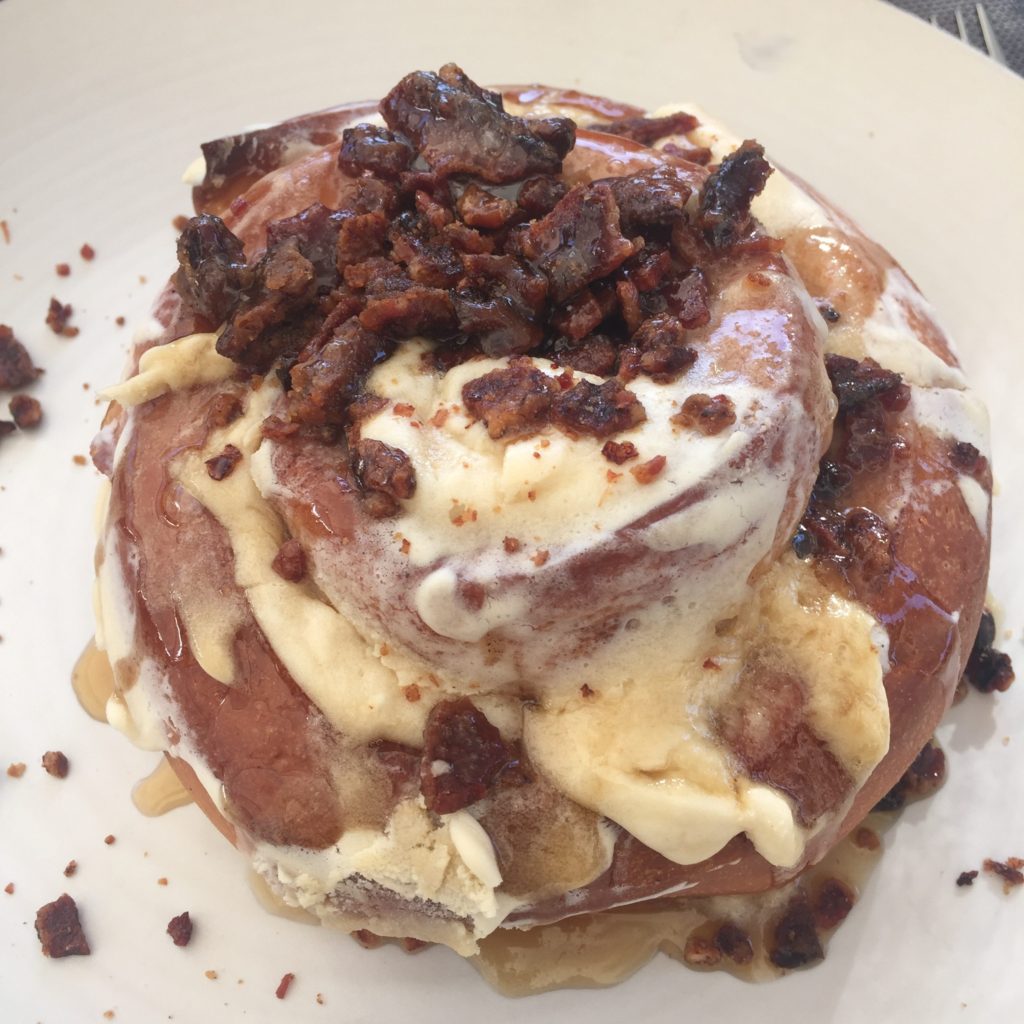 And then we left. I remember the experience as being something that we so needed at that time. It was, yes, life-changing. Not in the way that it made me change my opinion or perspective about the world at large, but in the way that it made me change my daily method of operations during the times I feel like I need vacations but am unable to take one in the mix of life's constant family hustle.
This past year, I've noticed how that one weekend at The Ranch at Laguna Beach has shifted some of my ways: I've started walking outside more. I now roast marshmallows pretty consistently with my daughters — practically every other night during the summer — roasted marshmallows make me happy, so there. I'll sometimes serve up a hefty meat-and-cheese platter with a salad for dinner in an effort to fool myself that I'm on vacation — although I can't seem to find actual honeycomb at my local market. I challenge myself to sleep more and go to bed earlier when I can get away with it.
All these little things add sparks of happiness to everyday, mundane life… even if I don't live nestled between a natural canyon that allows an ocean breeze to sweep through and brush against my skin. Although: I haven't quite crumbled bacon on a Sunday cinnamon roll yet… but I'm not giving up yet.
The lesson I learned on that trip? You don't need to be on vacation to live it up.
I suddenly feel the need to pick up bacon and cinnamon rolls on my next trip to the market… or, I could just go back. Much better idea, maybe…
Although still under renovation, The Ranch at Laguna Beach is accepting reservations now for pre-opening sneak peeks in preview rooms. Official property re-opening is happening now, and includes a spacious and brand new reception area, spa, ballroom, restaurant/bar as well as several spaces for medium to large indoor and outdoor events (weddings, meetings, parties). The Ranch at Laguna Beach is nestled in Southern California's Aliso and Wood Canyons, at 31106 S. Coast Highway, Laguna Beach, CA, 92651.