"Just so you know, the homework I send home with your child will not be mandatory for their grades. The research shows that Kindergartners do not benefit from getting homework. What I ask that you do at home is read and just have fun with them," one of the Kindergarten teachers at my daughter's school told all of us rookie parents at the orientation. My alert went up. Oh no, I want a teacher that pushes her… 
My mind went into overdrive. Will she be challenged? Will she be a good student later? What is this loosey-goosey stuff?!?! I WAS SHOCKED.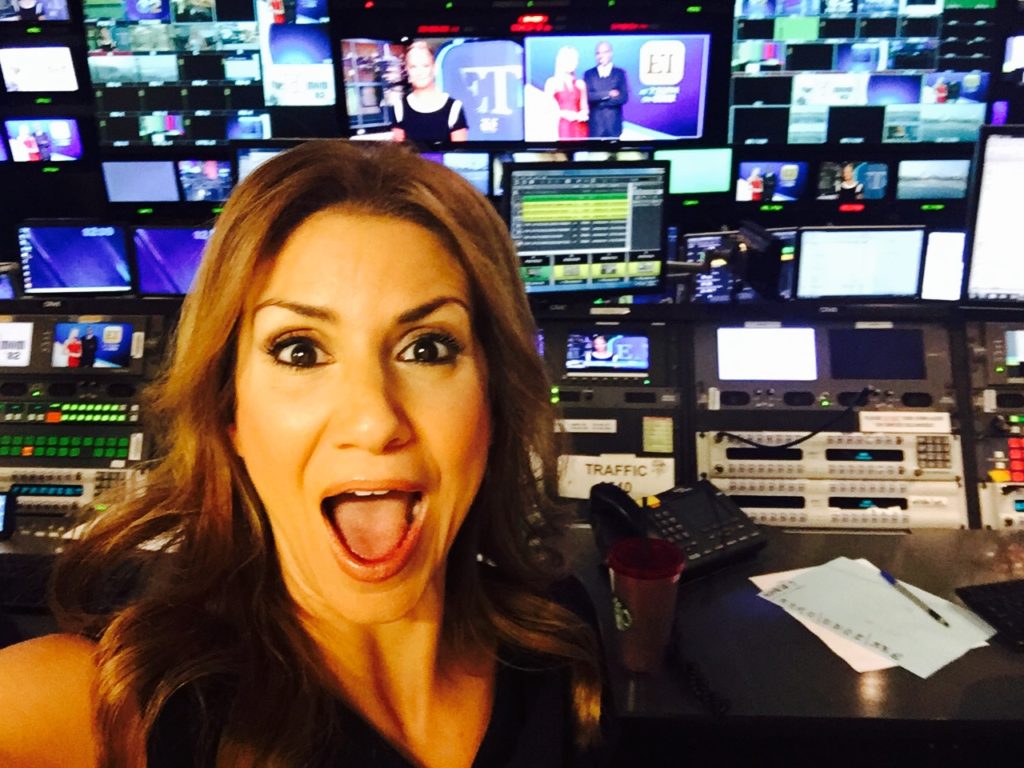 I've now come to my senses, thanks to some research I was motivated to do in an effort to find out the truth… and to talk about on air.
When it comes to notion of ditching homework for younger kids, I used to roll my eyes and shout with unabashed conviction about how giving kids homework will make them smarter, more resilient and impressively responsible beyond their years. Turns out: I was an ignorant dummy and was wrong.
Homework will and does do all sorts of positive things for our kids… but not unless the kid is older than the 4th grade. Huh?!!?!?!?
My quest to find the truth was intensified by the recent viral Facebook post about how one second-grade teacher from Texas decided to ditch homework assignments altogether — her choice ignited a national debate about how much is too much homework for elementary school and beyond. Naturally, I thought it to be a perfect topic for my twice-weekly CBS Los Angeles 'Fab Mom on 2' segment:
How to tackle the problem? Start with knowing the facts and research.
Denise Pope
, PhD and Senior Lecturer at the Stanford Graduate School of Education and founder of 
ChallengeSuccess.org
, an accessible resource that connects the dots between academic research in education, parents and teachers, says there are no studies that prove the '10 minutes of homework per grade level, per night' guideline (that many school districts follow) effective. "The famous 
Harris Cooper study 
[from 2006], where the 10 minute rule was derived from, mostly examined secondary school students and assessed that 12th graders usually get an hour and a half of homework, and then somewhere along the line, the education system broke it down to create a guideline that elementary teachers could follow. There is no research that says '20 minutes of homework for 2nd graders' is effective." Pope instead cites recent academic studies that have proven what kids truly need during the early elementary school years to succeed, and it's affectionately known as P-D-F:
P – Playtime
D – Downtime
F – Family Time
Before the 4th grade, homework assignments are not proven to increase study habits or increased positive academic performance. For grades K-4, research does support that free reading does positively affect students.
Homework assignments are intended to act as reinforcement and practice for lessons learned in the classroom, an extension of what's already been taught. Homework can also teach responsibility and accountability to younger children for bringing an assignment home, finishing a job, and returning it to school… but parents, pay attention to the quantity and resist finishing your child's homework in an effort to get it done. If your child has trouble finishing the assignments in a reasonable amount of time, indicate to your child's teacher how far your child got in a period of time (30 minutes, 1 hour) so that the teacher may gauge how effective the assignments are.
Mandy Redfern, Kindergarten teacher at La Canada Elementary suggests respectfully approaching your child's teacher shout you feel your child's homework amount is excessive for their age. "Always approach your child's teacher with a positive attitude and talk about the homework from your family's perspective. Be honest about what homework is like for you and your child. Your child's teacher will have many ideas of ways to make homework a more positive and meaningful experience." Redfern also recommends breaking up the assignments. "Keep in mind that young children have short attention spans and homework should be approached in small 5 minute chunks. Add fun breaks in to make homework enjoyable. You can make a favorite snack, have a dance party or even race around the backyard during your break. When they see you having fun, your child will learn to love doing their work."
Pope also adds, "Assume best intentions on both sides, talk to your child's teacher and inform them what's going on in your own household to try and solve the problem — very few teachers actually get instruction about assigning homework, so most will be open to a respectful conversation."
Since February 17, 2016, you can catch "The FAB Mom on 2" every Wednesday night at 5pm and Friday mornings at 6:30am on CBS Los Angeles' Channel 2! Like CBSLA on Facebook, Like The FAB Mom's *NEW* Facebook Page and comment, ask, request and shout what YOU want us to talk about. And share, share, share what you like on Twitter & Facebook using #CBSLA … just like your mama taught ya.