Back to school can mean getting ourselves geared up for a year of school success. As I dished on my usual 'Fab Mom on 2' segment on CBS Los Angeles, sometimes that means not taking the forgotten lunch to school or sending the kids into their classrooms knowing that they refused to finish that homework completely. Wait… what huh?!?!?! Anchor Suzie Suh almost kicked me off her couch for being a mean mommy (I'm kidding).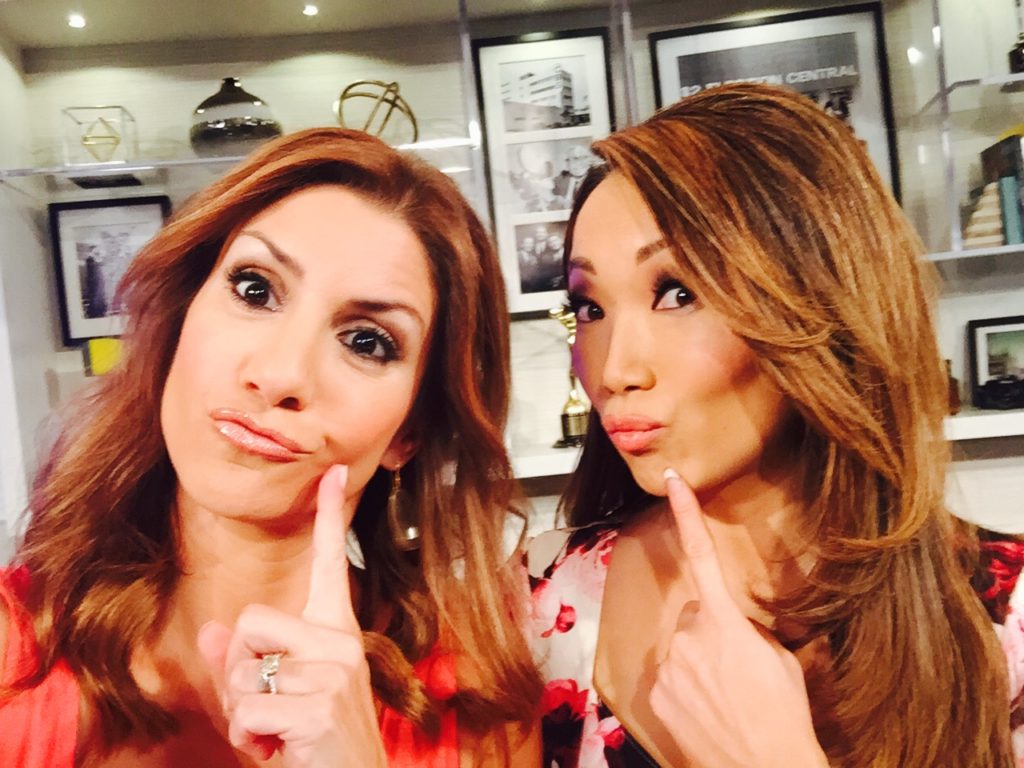 You heard me: Letting kids 'fail' (or, I should say, have 'soft falls') is all the rage these days. I happen to believe in it, the take-no-prisoners mom that I am. In the name of raising competent, resilient people! My oldest is in Kindergarten now, but sooner or later I'm going to have to live up to my tough talk… please check back here in a few years to make sure I haven't gone mushy with doing my kids' homework for them.
In the meantime, enjoy my latest segment for CBS Los Angeles — a few fast tips about setting up kids for school success. Lakeshore Learning aims to keep homework tolerable (fun, even), Artkive keeps our brains clear of clutter and author Jessica Lahey's frank-talking bestseller The Gift of Failure has this 'fab mom' shouting "F-yeah!" from here to eternity. Enjoy the segment:
How do you keep your kids on track during the school year?
Since February 17, 2016, you can now catch "The FAB Mom on 2" every Wednesday night at 5pm and Friday mornings at 6:30am on CBS Los Angeles' Channel 2! Like CBSLA on Facebook, Like The FAB Mom's *NEW* Facebook Page and comment, ask, request and shout what YOU want us to talk about. And share, share, share what you like on Twitter & Facebook using #CBSLA … just like your mama taught ya.