How to stop yelling at our kids? If you've followed me long enough here, you know that I'm prone to yell. Blame my (loud & dramatic) Armenian heritage, blame that my parents & grandparents yelled when I was a kid (conditioning me for it) or blame that maybe I can't let ingrained habits go.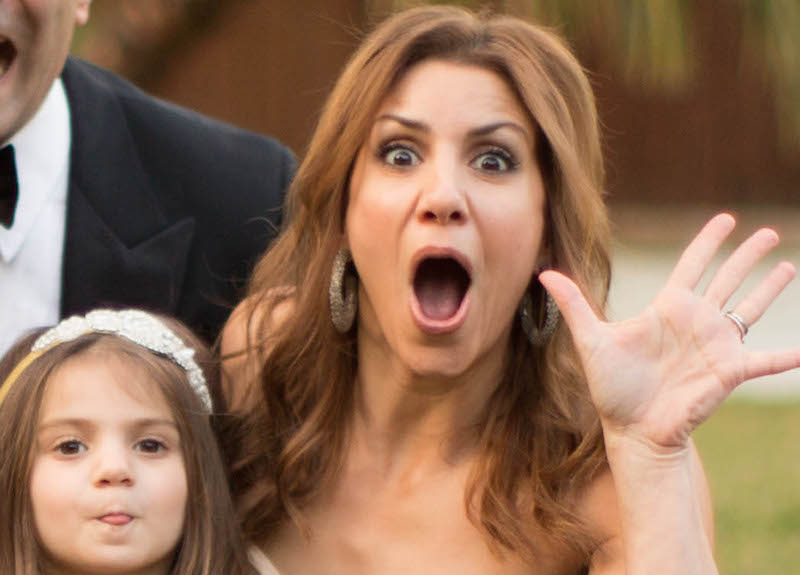 Is all yelling bad? I don't think so (expert research backs me up on this too)  —  there's a time for yelling, a time to release frustration, a time for kids to learn that yelling is what sometimes happens when someone gets pushed to the edge. (A bit of moderated amped up volume will definitely get better attention and also make kids resilient, no? Maybe that's my heritage talking.) But, yelling all the time — day in and day out, several times a day — is not healthy for anyone. According to what I found on one of my 'sister sites' Mom.me, some research says that constant yelling has the power to ruin our kids' future relationships. (Yikes… something I'll to remember when those markers are strewn across the floor again and I'm saying "Why can't you do what I'm telling you to do"…)
I'm not ashamed of yelling, but I am becoming more conscious of it as my kids grow. How to keep it in check? Find the key, method, system or magic phrase that works for YOU and your family. We're all different, but I wrote about finding OUR magic phrase to get my 5 year old to listen (thanks to Katie Hurley and her Happy Kid Handbook)… which, in turn, has curbed my yelling big time.
Read about how I found my magic phrase over on Mom.me, and what it IS, HERE.
And, take a peek at my most recent 'FAB Mom on 2′ segment over on CBS Los Angeles… betcha didn't know about the kids' brain thing, right?!?! WATCH to find out:
Since February 17, 2016, you can now catch "The FAB Mom on 2" EVERY WEDNESDAY night and Friday mornings at 6:30am on CBS Los Angeles' Channel 2! Like CBSLA on Facebook, Like The FAB Mom's *NEW* Facebook Page and comment, ask, request and shout what YOU want us to talk about. And share, share, share what you like on Twitter & Facebook using #CBSLA … just like your mama taught ya.