What happened when I took my oldest daughter, LadyP (now 5!) on a date? Lots of things. Shocking things.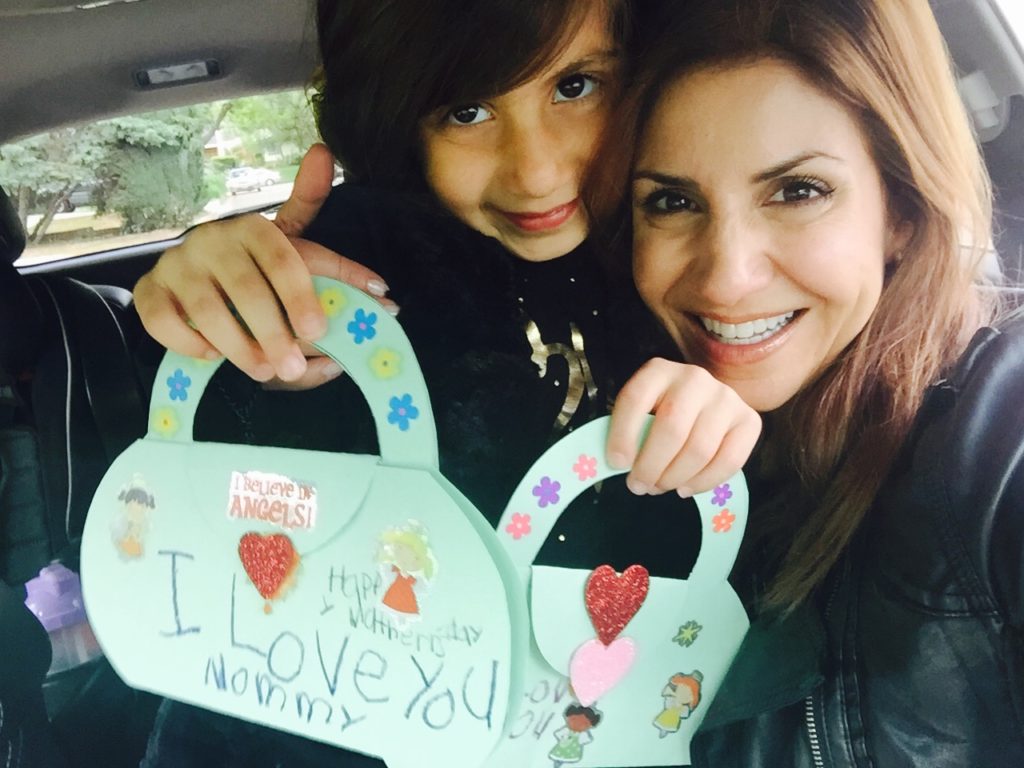 It happened on Mother's Day (I know, I'm writing this late — but I've been thinking about it so much lately).
For months she'd been asking, "Mommy can you and me just go somewhere by ourselves?" I'd say yes, tell her how much I wanted to spend time with her, how she and I really needed alone-time… and then never figured out a time to actually do it. This pattern shamefully went on for months (two months to be exact). Because there's work and school and dance class and laundry and dinner-making and end-of-school-year activities and the weeks just go and go and go. And I was out of babysitters' time (and money). I was also out of patience.
The past few months had been challenging. Big (wonderful and long-awaited!) changes in my work schedule plus me being tired and not capitalizing on extra help plus my kids wondering why Mommy was in a cranky mood most of the time prompted my LadyP and I to have major ups and downs in the personality department. I'd get quotes like "You're a mean mommy!" being thrown at me left and right all because I'd tell her to 'stop the sassy attitude or else'… My girls were arguing with each other, I was arguing with them, blah blah blah. Standard family stuff that often comes in time of change or stress. You get me. (I know you get me.)
But then, something happened one recent Sunday morning. (On Mother's Day, to be exact.)
My youngest LilMiss kept demanding "Five more minutes!" every time I asked her to get dressed for Sunday School. "FIVE MORE MINUTES!!!" she kept yelling at me. Fine, little one. You stay home. I wasn't in the mood to argue so I opted out. You don't want to get dressed? Cool. LadyP and I will go to Sunday School and you and Daddy can stay home. ON MOTHER'S DAY.
So they stayed, and we went. Just LadyP and me. On a date.
What happened that afternoon kinda blew my mind.
We went to Sunday School and then stopped at a small cafe in a strip mall nearby. It was Mother's Day, after all, so I figured this would be my big brunch. Just us. My first baby and me.
Over maple syrup, mazes and mimosas… we bonded. We had the best day ever without doing much of anything.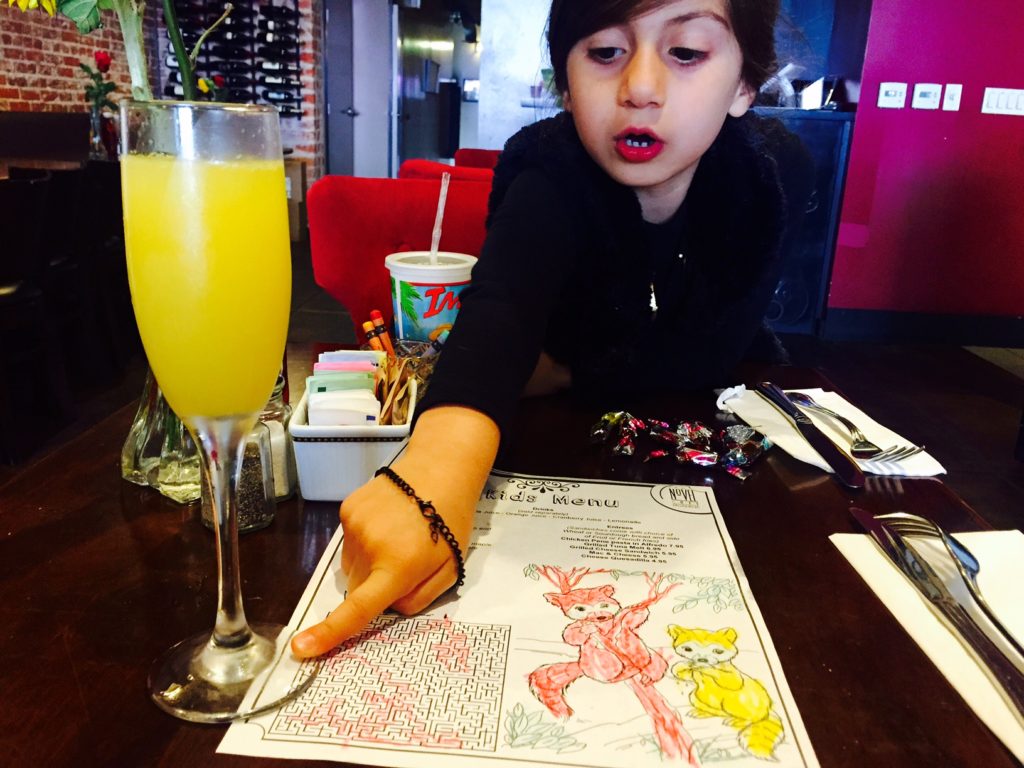 We gushed about loving the big red chairs (and how they looked just like the ones that Alice sits in when she goes to the Mad Hatter's wacky tea party). We giggled over the little candies that the waitress dropped on our table that tasted like coffee and were 'yucky' for little kids. We finally figured out that maze that took us through tricks and turns and do-overs that made us clap when we finally made it through the other side after confusing turns and drama and frustration. (How symbolic, as isn't that all we want to do as mothers — make it out the other side?)
My girl and I bonded in a way that took me off guard that day. Who is this little lady that's so sweet and smart and funny sitting in front of me? There were no mean quotes thrown my way, there were no scolding comments about stopping a sassy attitude thrown her way. It was a lunch I didn't know I needed so badly until we had it. My first baby.
So why was I so shocked? Because our date may've helped ME the most. My stress, my worry, my recent impatience with her age-appropriately normal, always-asking-questions-and-testing-limits little girlness… it all faded away and I saw MY GIRL. Our relationship challenges the past few months were relieved and refreshed in forty-five minutes.
Why had I waited so long to have our alone-time? I suddenly felt embarrassed because I knew better. I'd been here before and I'd already figured it out. I used to roll my eyes at moms who set aside alone-time for each of their kids, but not anymore. Oh no. It is IMPORTANT. It is important for the kids, but equally important for the mom.
Lesson learned (again). Call it mother daughter relationship maintenance… and a Mother's Day lesson I'll never forget.
DO YOU DATE YOUR KIDS, ONE ON ONE?