These days, we do a lot of talking at our house. (Nonstop, actually.) Singing and reading are frequent too. It's how we've rolled since the beginning. Mostly because I didn't quite know what else to do. How to kill time with a newborn and then how to make the day fly by with two babies under the age of 2? Talk, sing and read with each other with our books and musical toys as added backup. Repeat. And repeat. And repeat and repeat. How many times I'd sit with them in piles like this those early years…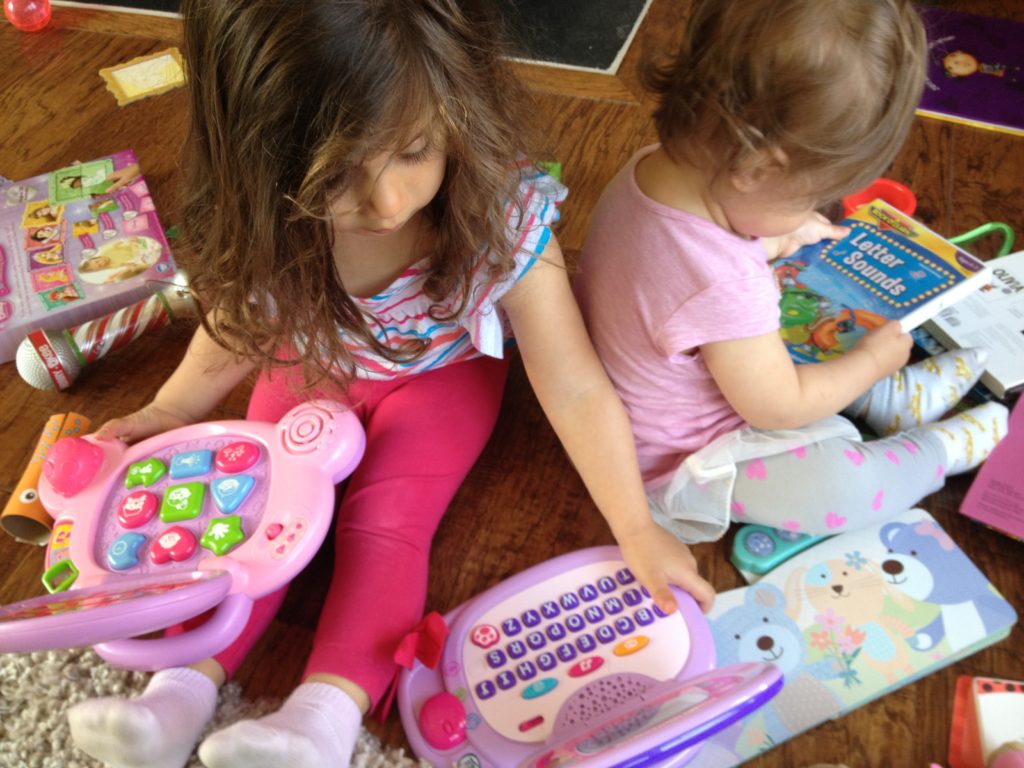 When I was a first-time new mom back in 2010, there was a part of me that thought I might be crackin' up. Not in a postpartum blues kind of way, but because I constantly talked to my newborn daughter as though she'd pop right up any minute and talk back to me. I'd talk and talk and talk to her without end. Instead, she just stared at me with her big wide eyes… always open. Soaking every detail in. I'd lay her on the bed and talk to her. I'd plop her in her rocking chair and talk to her. I'd lay her on my knees, facing me, as I sat on our couch with my feet propped up on my coffee table and talk to her. I'd ask her about her day, question her about whether she liked her bottle, make comments about how the sun was shining outside and on and on. She just stared. I also used my teeny tiny captive audience to revisit my musical theater days of singing and performing (high school and college). I'd see if I could hit those high notes like I did when I was 21 (I couldn't). And then we'd read books… which is also how I was able to work on my cold reading skills while taking time away from career to be a mommy (because every former TV host misses reading a teleprompter).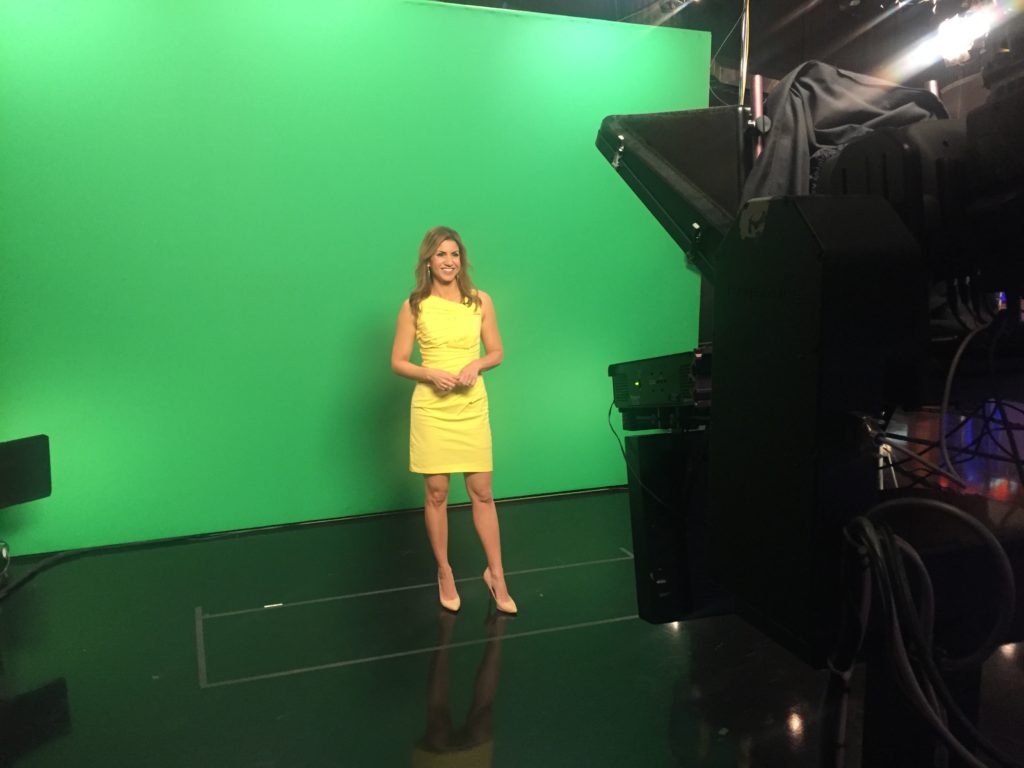 Why did I talk, read and sing constantly? To keep myself from losing it and succumbing to silence and feels of isolation in those early days of unfamiliar motherhood. If I had conversations happening in my home (even if only to myself, with my first daughter listening) I felt like the world was still spinning. And so when LilMiss busted her way into this world just a year and a half later, I figured I'd just keep doing the same thing. Talk, read, sing. Repeat.

Little did I know that reading, talking and singing to a child — from birth — is the best way to boost their emotional and mental development. First 5 California and First 5 LA know the facts and support millions of parents with tools to help our children develop in ways that will accelerate their communication, happiness and learning skills throughout life. I'm ecstatic to be part of a mission that I held (and still hold) so near and dear… even when I didn't know that what I was doing was something so great for my child. First5 California, CBS Los Angeles and myself have teamed up this May — our month for 'moms' — to drive home this most important message that, for our kids to grow in the best ways proven, all we need to do is talk, read and sing to our kids. It doesn't have to be perfect, it just has to happen. (WATCH OUR PSA RUNNING ON CBSLA HERE!)
And for that, let's celebrate. With a song. From a few years ago. In our living room.
DISCLOSURE: This post is part of a sponsored partnership between First 5 California, CBS Los Angeles and TheFABMom. All opinions are experiences are authentically mine. Follow First 5 on Twitter and Facebook to get the goods on how to help your child flourish during their first five years…