How to have a sexy pregnancy? Ain't that the big question for mama-to-bes. Time to get your maternity lingerie on. Yes, it's one of the perks of being pregnant these days.
Let's just get one thing straight: I never felt sexy during either of my pregnancies. I never took those 'bump' photos. I never strutted around in a bikini just for the hell of it. Even though I felt and looked pretty good (lucky & easy pregnancies) I was honestly ready to be un-pregnant from the time that pink plus sign showed up.
These days, I've got a ton of fabulous friends who are expecting. Old friends, new friends, work friends… all in the home stretch. At my new once-a-week stomping grounds, CBS Los Angeles entertainment reporter Suzanne Marques is almost there (follow her adorable and hysterical #pregnantgirlproblems IG posts here while you still can).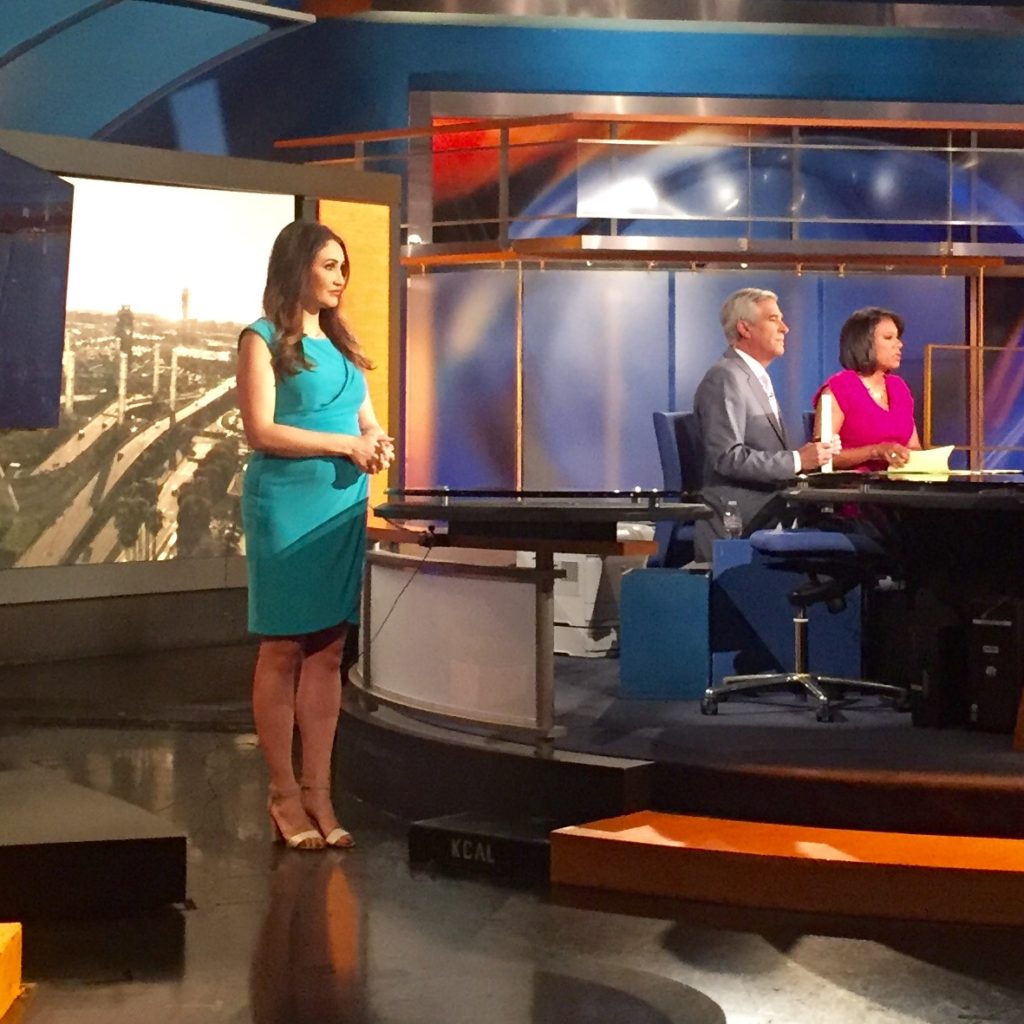 So in the spirit of inspiring a sexy pregnancy for all who might be baking a bun in the oven these days, take a peek at some pretty little things I've stumbled across to keep bumpin' friends feeling good and lookin' sexy. Because sexy is a state of mind… and is much easier to feel when there's lace involved. (Amiright?)
Belabumbum. Use that cleavage, woman. Yes, it's ok. Just because you're touting a watermelon in front of you doesn't mean you should ignore your amazing pregnancy cantaloupes (get my drift? this coming from a chick who used to wear the lowest-cut, deep-V blouses during pregnancy simply because it was the only time in my life when I actually had cleavage. full disclosure there. ha). Nothing wrong with pushing 'em up and out for the fun of it. Knowing that you've got racy-lacy (but also supportive!) underwear under there will make you smile… and yes, that's sexy.
Belly Bandit. Nothing like wearing something during pregnancy that you know non-expecting women can also wear, right? B.D.A.™ Leggings adjust to the ups and downs of pregnancy… they're comfy, durable, soft, breathable, seamless… they make you feel sleek. And that's on fleek (did I use that word right? trying to stay hip and all). Wear the belly band over your bump or roll the top down for a snug and supportive fit at every stage. Yes, I have some. Yes, I wear them. All. The. Time.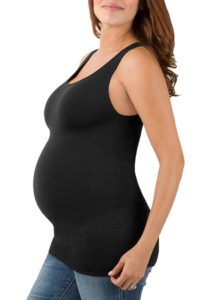 Belly Bandit's also got tons of maternity support tank tops with WonderWeave™ fabric to make your bump… well, pop. (Not really pop, but you know what I mean.) The WonderWeave™ material allows you to indulge your belly with a deep moisture treatment 24/7 to keep stretch marks at bay — simply apply your favorite stretch mark cream to your belly, slip on your tank and you're ready to go. It's a perfect layering piece with built-in belly support that stretches and recovers with your growing bump (meaning, you can wear it after pregnancy too). How's that for sexy?
Cake Maternity. Anyone in the home stretch of bringing a baby into this world deserves a pretty robe to lounge around it… or, to frantically clean out those drawers and get the nursery set up in. I love pretty robes anyways, but Cake Maternity's robes are another level — especially because they're generously cut and designed to wrap over and around the belly. And, the fabrics are luxurious. Sooooo soft. And soft is sexy. (AmIRight?!?)
Now don't you feel sexier already? But be careful now… you just make make another baby before you're ready.