It takes a village, it takes a village, it takes a village. As parents, we champion the meaning behind this phrase in the name of seeking and securing support from other parents to help us through our most rough days as moms and dads. Because, thanks to technology and all things social media life, parenting and how to deal with bully behavior these days is kinda getting to be like the wild west. Everyone's not quite sure what the rules of the town are yet…
Help us cope! Help us learn! Help us babysit! Help us teach our children well!
Help us call out our kids if and when they act like bullies! 
Huh? You callin' my kid a bully?!? Funny how us parents are usually quick to listen to and accept positive reinforcement and suggestions concerning our kids, but the second someone comes to us citing a negative pattern in our child's behavior that is harming others, we get defensive and want to kick that parent's you-know-what. "What a $hit-starter," we might say. "They've got my kid all wrong." Do they?
Do any of us know who our kids really are at school? I love my girls, and will brag to anyone who will listen about how they (usually) say please and thank you and take their plates to the sink and (usually) share toys with each other and (usually) clean up their rooms when I ask at least five times… but I'm not sure I fully know who they are at school. Personalities can be provoked at school. Personalities can feel threatened at school. Personalities can be different at school.
This past weekend, I did my duty as a committed preschool 'parent board' mom and showed up in the wee hours of the morning (8am) to decorate for our annual fundraising carnival.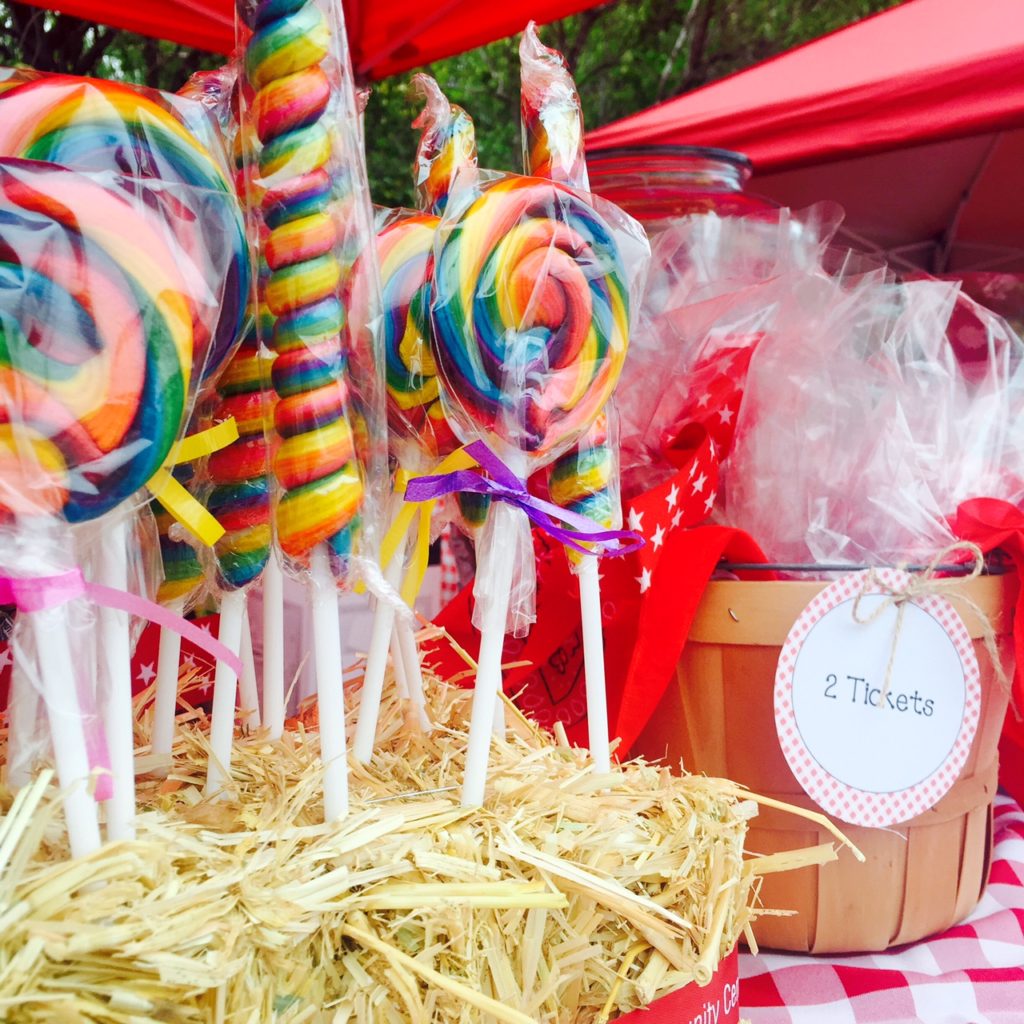 As usual, I set up the sweets, wrapped red-and-white gingham plastic sheets around the game booths and inflated animal balloons for my youngest daughter and her tiny tot friends to ride into the sunset with. We had a BLAST.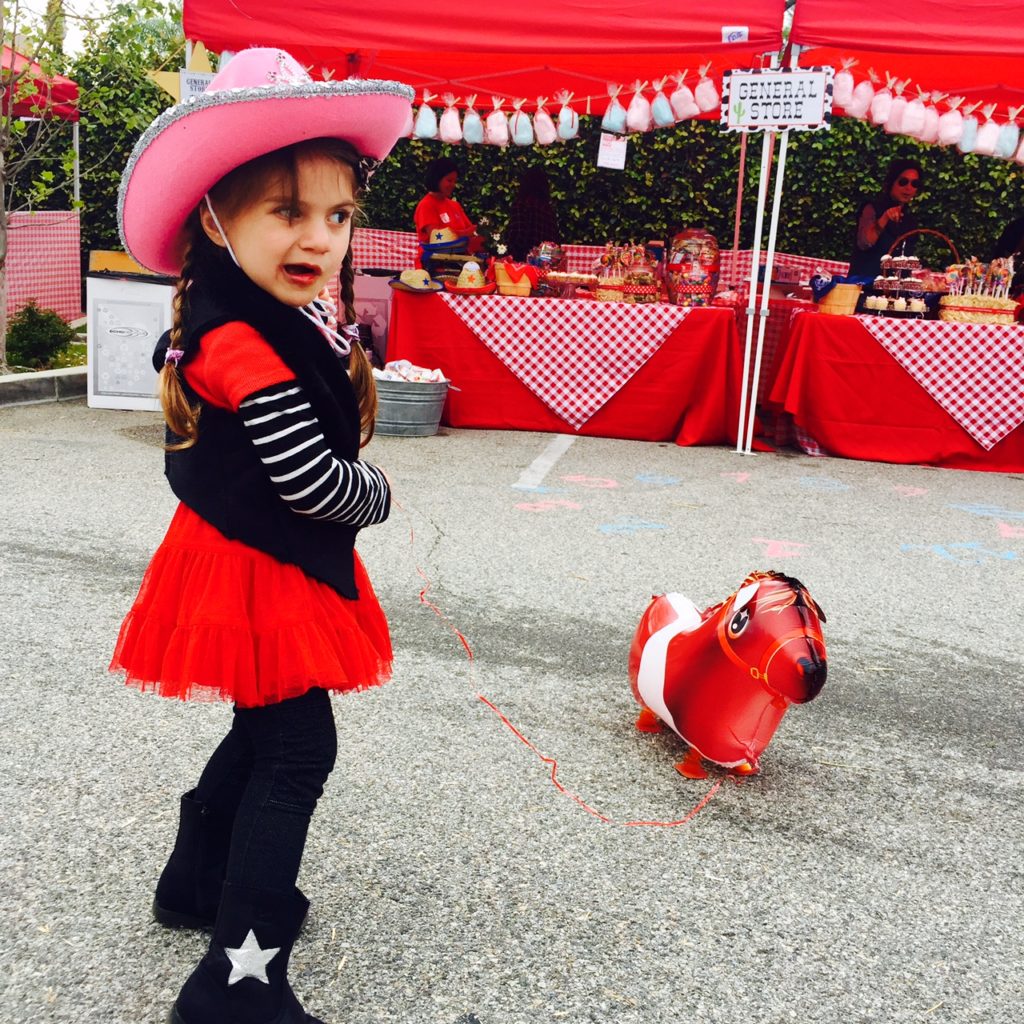 While wrapping and setting and inflating, a few of us moms started talking about kids growing, schools changing and life getting more complicated once you pass the preschool age. We talked about mean girls. We talked about rude boys. We talked about our own complications with friendships as adults. We also talked about what we'd do when one of us found ourselves in that dreaded and possibly-forthcoming 'bully' situation with one of our kids. One mom projected she'd initiate a conference with the principal and teachers. Another mom said she go to school and give the 'bully kids' a strict talking-to herself. I threw out the possibility of tackling the problem with the kid and parent directly.
And then we all joked about how my approach would certainly get my a$$ kicked for sure.
That conversation has been on my mind for days… mostly because I know the subject of bullying is going to hit me at one point or another. (Hey, I already have a situation where one of my daughter's 'friends' keeps telling her that the snack she brings to school is "going to make her die" and that she can't eat it. Twice now, my girl has come home with a full baggie of her favorite goldfish crackers because she doesn't want to eat them in front of this friend. I mean, c'mon…) It takes a village to raise our kids. This includes being told that your child might have a pattern of causing trouble.
Let me say this right here, right now, so that it's on the record: If my kids are makin' a ruckus, I want to be told. Because the wild west requires some strict rules and attention… and it's up to the folks in the village to keep things in check.
Check out more of my latest segment and tips on CBS Los Angeles' News at 5pm — about how to react if someone tells you your kid's the school bully.
Beginning February 17, 2016, watch "The FAB Mom on 2" EVERY WEDNESDAY night on the CBS Los Angeles' Channel 2! Like CBSLA on Facebook, Like The FAB Mom's *NEW* Facebook Page and comment, ask, request and shout what YOU want us to talk about. And share, share, share what you like on Twitter & Facebook using #CBSLA … just like your mama taught ya.