What happens when your youngest child turns four years old? Might want to lookout for dead birds in your path. I mean it: Lookout!
The other morning I found a dead bird on the walkway that extends from our house's side door. I was loading my girls into our car to drop my older daughter at school, and there it was, right in our path. Laying there. I almost didn't see it because it was nestled in the dirt area where the edge of our cement path meets our grass. It looked like it had fallen or been struck down from above… and falling right in the space between green and gray.
As I held both my girls' hands walking to our car, we all saw it and stopped to stare. Looking at it made me sad. "Oh," I said. "Poor birdie." My almost-4 year old LilMiss said, "That birdie fell down." My 5 year old LadyP asked, "Is he okay?"
"Yes, he's okay," I answered her. I wasn't in the mood to get into a discussion about death five minutes before I dropped her off at school. "He's resting now. He's okay… don't worry." But I truly felt sad. Life. Death. In between. What does it all mean?
And then I panicked: WHAT THE HELL DOES IT MEAN TO FIND A DEAD BIRD IN YOUR YARD?!? The superstitious side of me went into overdrive. My mind raced. Crap, all these lucky things I've been so grateful for happening lately are all going to disappear now that a dead bird has stopped me in my path. I had a minute to spare. I sat in my parked car, my girls buckled in, and Googled "What does it mean to find a dead bird?" The answers I found relieved me. My favorite one:
Although there is no definitive answer, the common consensus among spiritual leaders is that a dead bird symbolizes a new beginning. More specifically, it symbolizes the end of something and the start of something else. The "something" that is ending in ones life can be a number of things, from a relationship that is coming to an end to a bad habit that is ready to be broken. Similar to the death tarot card, a dead bird is a symbol of a fresh start from an end and not simply an end. Overall, a dead bird symbolizes a new beginning.
Whew. Ah, yes. This now made sense. My younger daughter is soon turning four. I remember now. Change is coming, change is here. I've been waiting for this.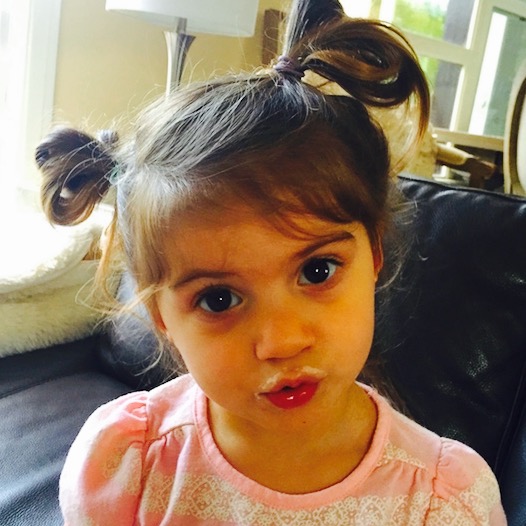 Because everyone knows what happens when your youngest child turns four…. don't you?
Your life changes.
About a year ago, I went to hear one of my most favorite work/life balance experts & author Samantha Ettus speak. (Sam has a NEW work/life balance book launching in Fall 2016 — The Pie Life. She's also now a kinda-sorta-friend of mine through this digital-meets-mom-event world — fangirl alert!) What Sam said that day last year about something I've been struggling with the past few years jarred me, opened my heart and made me feel more settled than I had in a very long time concerning motherhood, work/life balance and career ups and downs. I'll never forget her breakdown of my ongoing career-frustration-for-moms in one hard-hitting, concise explanation:
DON'T EXPECT YOUR CAREER TO MAKE LEAPS AND BOUNDS UNTIL YOUR YOUNGEST CHILD TURNS FOUR.
Sam continued to explain that, until your youngest kid turns 4 years old, you're committed to doing manual labor at home (feeding, managing toddler behavior, washing… repeat). From the time your child is born until he/she reaches that 4 year old mark, your main career goal is to just keep one toe dipped into the [career] water so you don't take yourself out of the game before that baby starts school. Your youngest child turning 4 marks the start of the non-manual labor phase… the phase that gets a bit easier for you to refocus on goals, thanks to not dealing with diapers, potty training, constant choking hazards, trying to remove inventive body art thanks to a pen you left on the table and on and on. (Love this little lady… but geez.)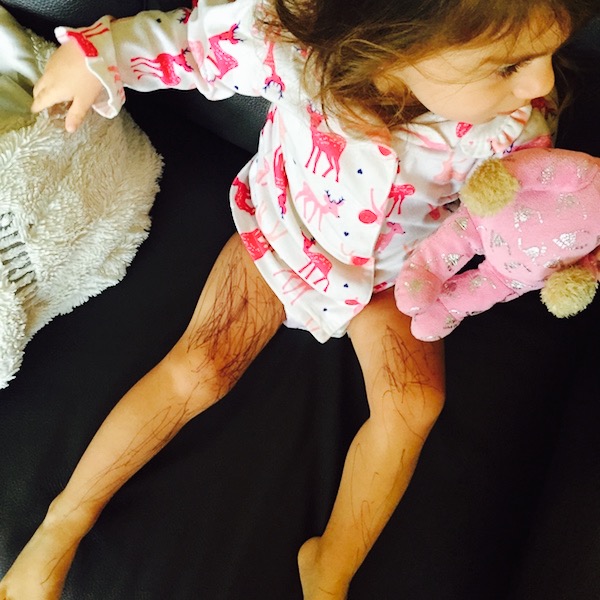 Your youngest child turning 4 years old means YOU are OUT of the baby stage. O.M.G. (See what I mean?!?!?) It's like the heavens opened up for me that day.
Cut to this week: I've decided that the dead bird, as coincidental as this all is, marked the end of my manual labor chapter and the beginning of what I'm considering to be a mini career resurgence these days: a weekly Wednesday segment on CBS Los Angeles' 5pm news (called "The FAB Mom on 2!") and a publishing deal for my very first book (The FAB Mom's Guide: How to Bounce Back Fast After Having a Baby — under construction now and debuting Spring 2017). A new chapter indeed.
Because my youngest is turning 4? Maybe. Maybe not. But dead bird or no dead bird, I've realized this: Life has seasons — some seasons bloom, some seasons don't. Sometimes your blooms might be a bit smaller than what you hoped because you've been splitting your time between sowing seeds and taking great care of small people (under the age of 4) that need you more than you need your blooms.
But as long as we keep moving forward, blooms will eventually come back. That's the way life is. Our job as moms is to maintain happiness, joy, learning, hope, fun, tenacity and all the things that go along with putting one foot in front of the other every day. Move forward, keep moving, move on and move along. Sometimes we get slowed down with change, sometimes change pushes us forward more quickly than we expected. But there will be seasons and there will be blooms.
Even if you find a dead bird in your path.