Having a Baby = Joy, Pain, Love, Confusion. (Amiright?) But the love… oh the love. Can I get some new mom support?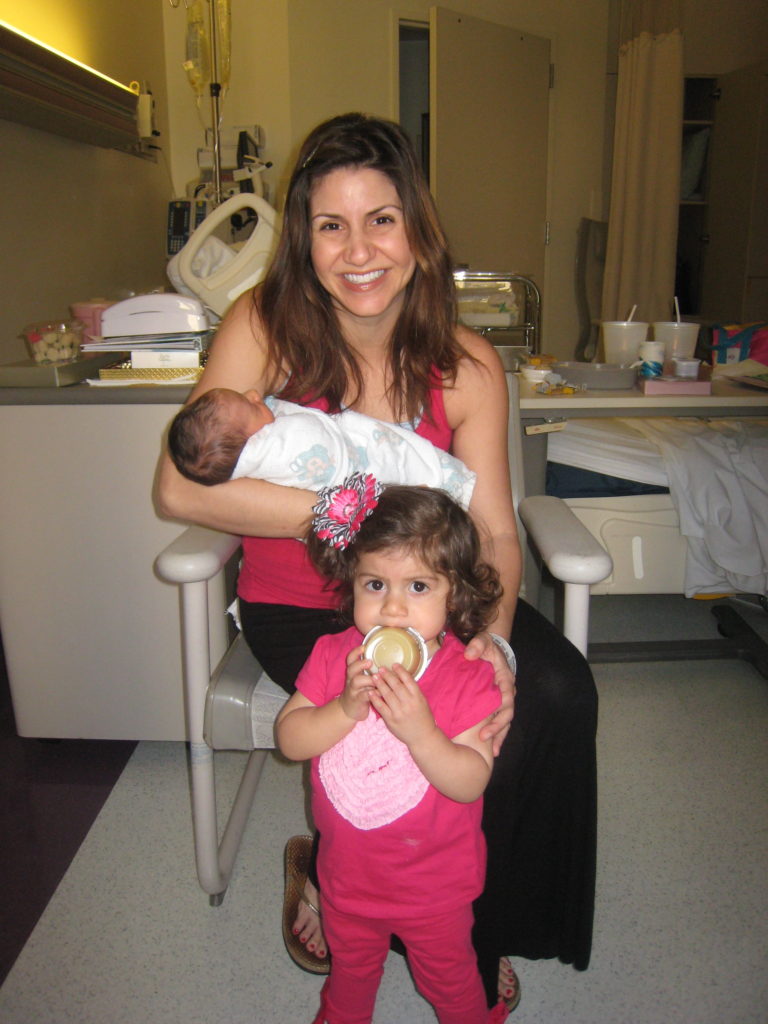 That picture was almost 4 years ago. Wow. Time has passed so fast. (Remind me to repeat that same phrase to myself the next time I'm screaming about how throwing toys is not okay to my now-5 and almost-4 year old ladies….) I remember that day — how my 1 and a half year old looked so much older than she was on account of the newborn baby I just delivered. I felt great and sad and post-birth kinda-yucky that day. I remember the support I had…
Damn straight I was wearing my Belly Bandit tummy wrap in that picture above. It's what kept me smiling (besides the incomparable JOY of becoming a mom to two daughters, that is). That tight wrap around my core, under my tank, was my extra support secret that made me feel like 'me' that day. And that made everything better… for that day, the days after and event now.
Contained, compressed and all sucked in and comfortable at the same time. As a new mom I needed support of family, friends and my secret shape wear. Years later, I still need my secret shape wear. I even wear it on TV and throw a jacket on top. I put it on like outer wear and selfies in the bathroom. Sorry. It's just who I am. I'll own it. No shame here.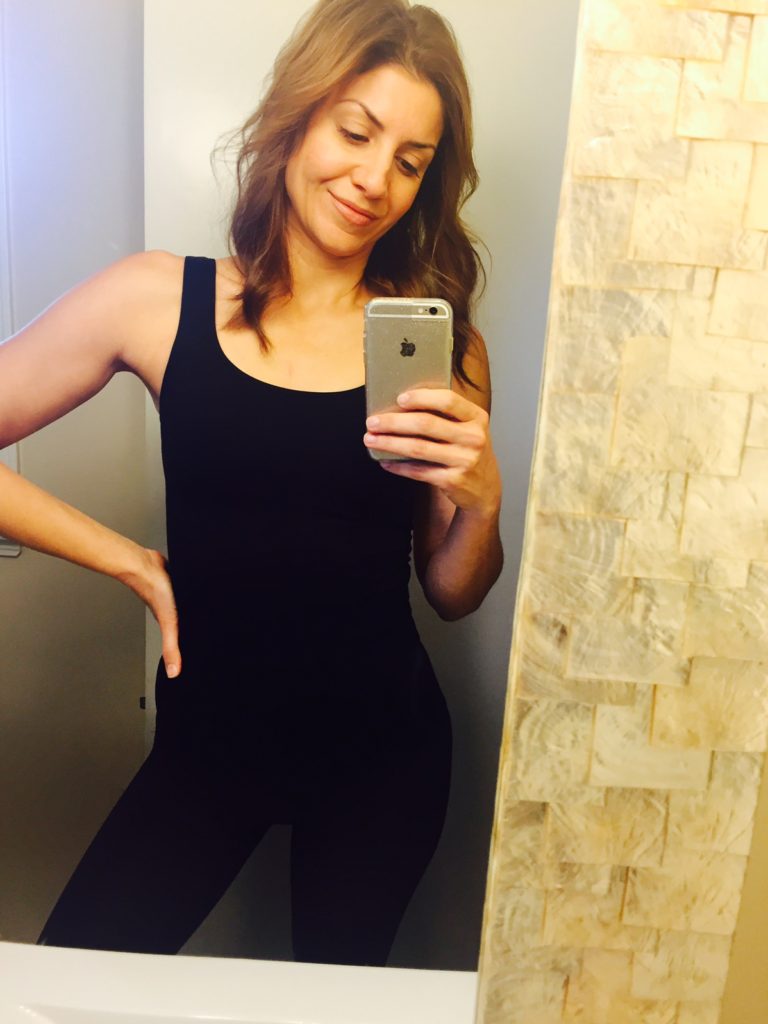 Feeling secure makes me feel…. secure. Physical support is no joke — whether you're a new mom or a few years in, dressing fast in the morning to drop your kids at school or run errands or just lay on the couch. Call me shallow but I need the support. I need support through family and friends and I need it in a 360 degree compression waistband that extends all the way down to my ankles (Mother Tucker compression tanks and leggings, y'all). I also need to say 'Mother Tucker' every now again, to keep smiling. So that works. (You too?)
Support that makes me feel together, solid, strong and all-sucked-in keeps me smiling and functioning. As moms, we need to function. Smiling is just icing (important icing) on the cake. So I'll take it, I'll wear it and I'll drop my kids off in it. I might even go shopping in it. No one knows you're wearing shape wear as outer wear if you don't tell them. (Leggings and tank – under the sweater – in the pic below. See! Fooled ya! Haha…) No shame here… no shame here.
What keeps you smiling and supported?
DISCLOSURE: I was provided a variety of Belly Bandit products for purposes of this post. All experiences and opinions are mine. This article is written as opinion/entertainment and, in no way, strives to provide medical advice.