Not so long ago (this last month), in a galaxy not that far away (right here, actually), a mom of two kids under the age of 5 was feeling…. well…. bleh. Yes, ok I'm talking about myself. I ain't gonna lie: Now that the busy days of holidays are here – and my little people have been talking shouting demanding my ears off about what they want for Christmas gifts (already?!?!) I've been needing some force lately. Like, The Force. Some kind of backup. Anything. May The Force Be With You, they say. Bring it on. I'm officially calling on it now. Because I need it. All of us moms need support… power… THE FORCE, if required.
Not one to complain too much without trying to remedy my woes, I decided to venture where very few moms have gone before…
I embarked on a solo mission to visit Disneyland's Star Wars Launch Bay… with NO KIDS. Basically, the friendly folks at Disneyland invited a bunch of us family-oriented digital influencers to visit their incredible, brand new features in the heart of Tomorrowland… all created in honor of the upcoming film Star Wars: The Force Awakens (movie opening nationwide December 18, 2015). The 'Bay' (as I'm now on a nickname basis with it) is open NOW and is a most incredible teaser to the future Star Wars-themed land… (Yes, there IS going to be one soon, Young Jedis.)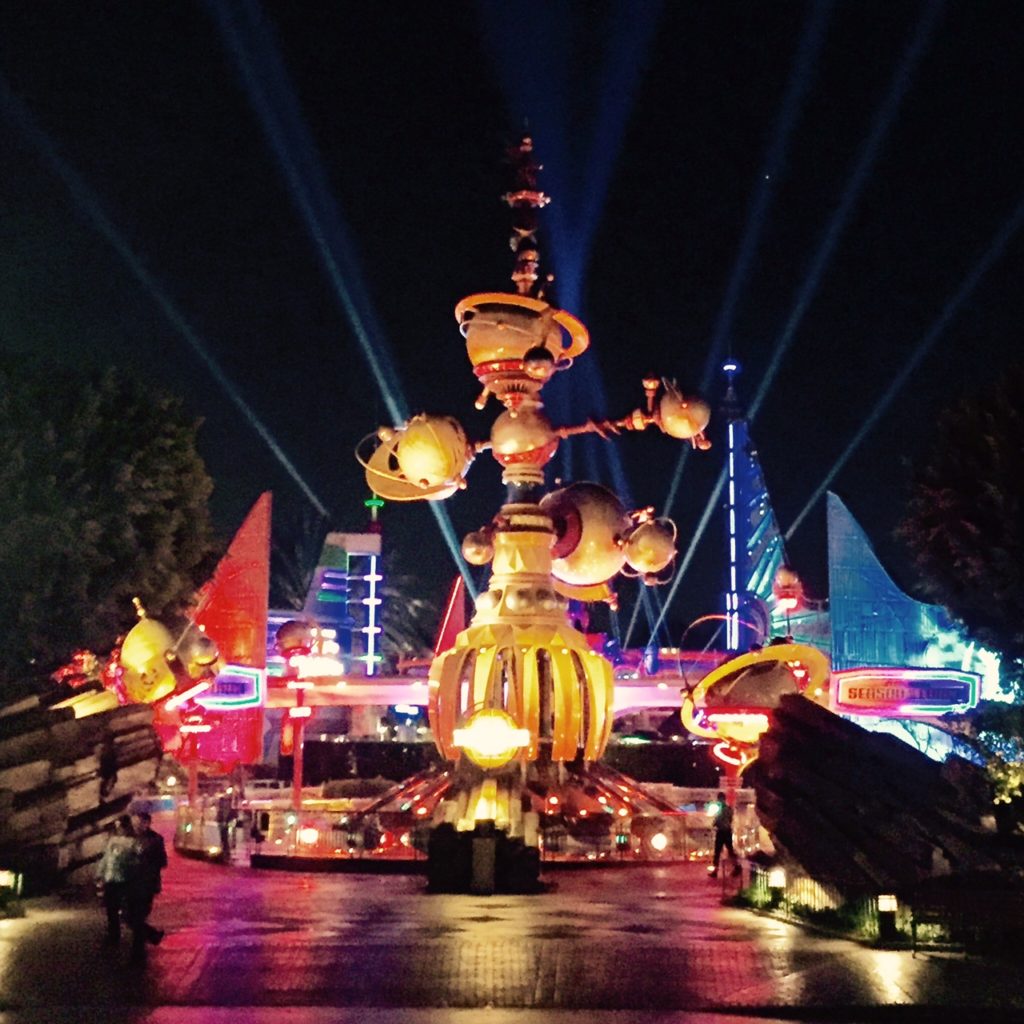 Call me crazy, but I was actually *nervous* to explore this place by myself without kids. What mom goes to Disneyland by herself? I've never even really spent time in Tomorrowland? What will I do there? My nerves made me… well… nervous. Because I knew that if I didn't find my Force soon, I'd quickly morph into the type of woman who feels insecure – and dare I admit, almost-guilty – about seeking out good times without my kids (and that's not so good).
So I trekked my way up, up, up the winding ramp of the Launch Bay…