I cared for my skin from the inside out with Aveeno® as part of a sponsored post for Socialstars #Aveeno. All experiences and opinions are fabulously my own.
A friend once told me: "Just wait until your girls are in school… it's going to open up so much time for you!"
Somebody please find that friend and respectfully tell her she was wrong. WRONG.
Now that my almost-5 year old is in school five mornings a week (TK!) and my 3 and a half year old is in school two mornings a week (preschool!) I have LESS time than I ever feel like I did before. Less time to eat. Less time for work. Less time to watch morning TV. Less time for most anything style and beauty related. Forget about skincare for moms. Please.
Somebody explain this to me. No seriously: SOMEBODY EXPLAIN THIS TO ME.
Between getting up, getting breakfast into little bellies, getting opinionated attitudes dressed and actually getting out the door on time… each morning is feeling more and more frantic.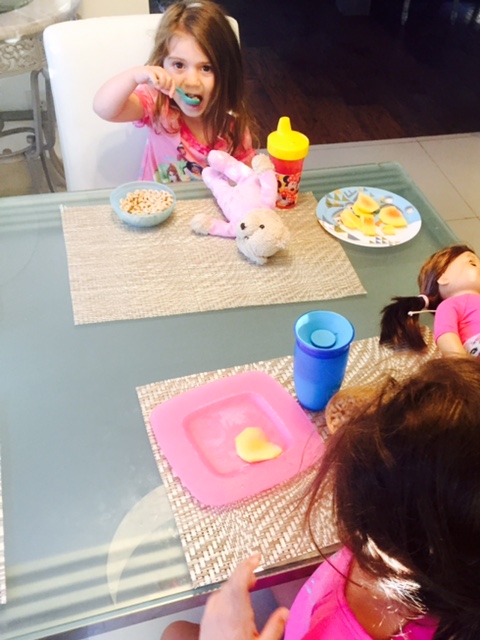 And then there's that issue of me wanting to feel just a little bit decent for drop off. Never mind how I actually look… these days I'm more concerned with how I feel. One thing at a time. Mommy's got to get used to this school-thing too, you know.
So I've figured out a trick: I now deal with no-fuss skincare in the kitchen. In the early morning light. While my girls are chomping on cereal and playing silly games.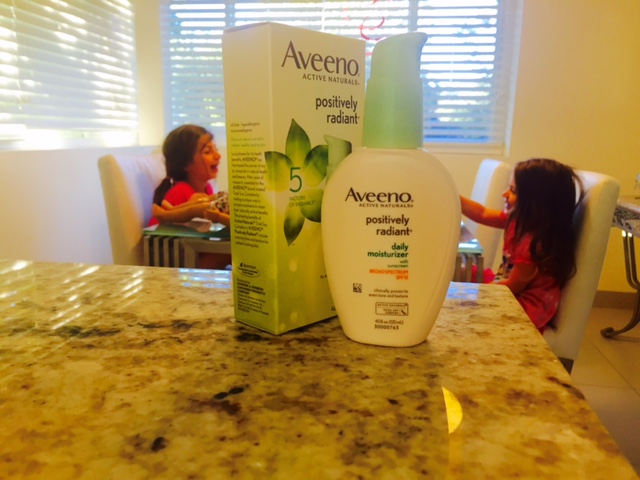 I mean, that junk drawer (don't judge) has just enough room for my Aveeno® so that I can bust it open and do a quick skin care routine as my girls finish their breakfast.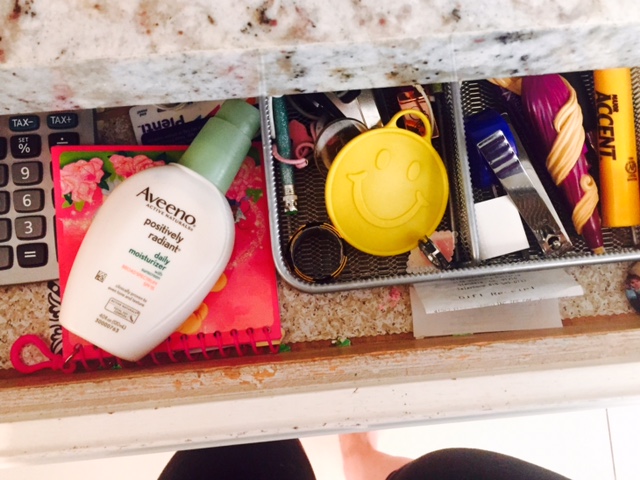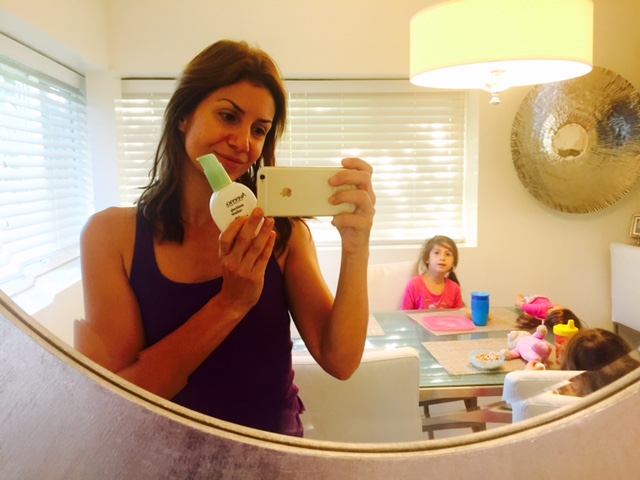 Just because I don't necessarily have time to do a full makeup sesh before the big car load-ups and drop-offs doesn't mean I can't start the process with some moisturizer. (Moisturizing is half the battle they say… don't they say that?) Oil free, hypoallergenic and noncomedogenic, Positively Radiant Daily Moisturizer SPF 15 is clinically proven to even tone and texture in just 4 weeks… to help my skin look luminous even if I wake up 4 times during the night to put my 3 year old back into her own bed (another story for another time, folks). With ACTIVE NATURALS® Total Soy Complex and natural light diffusers, it works to naturally even skin tone and texture. It's also got oil free sunscreen too…
I mean, I put a mirror in my kitchen for heaven's sake. I'd might as well use the thing. Even if I don't always have time for makeup…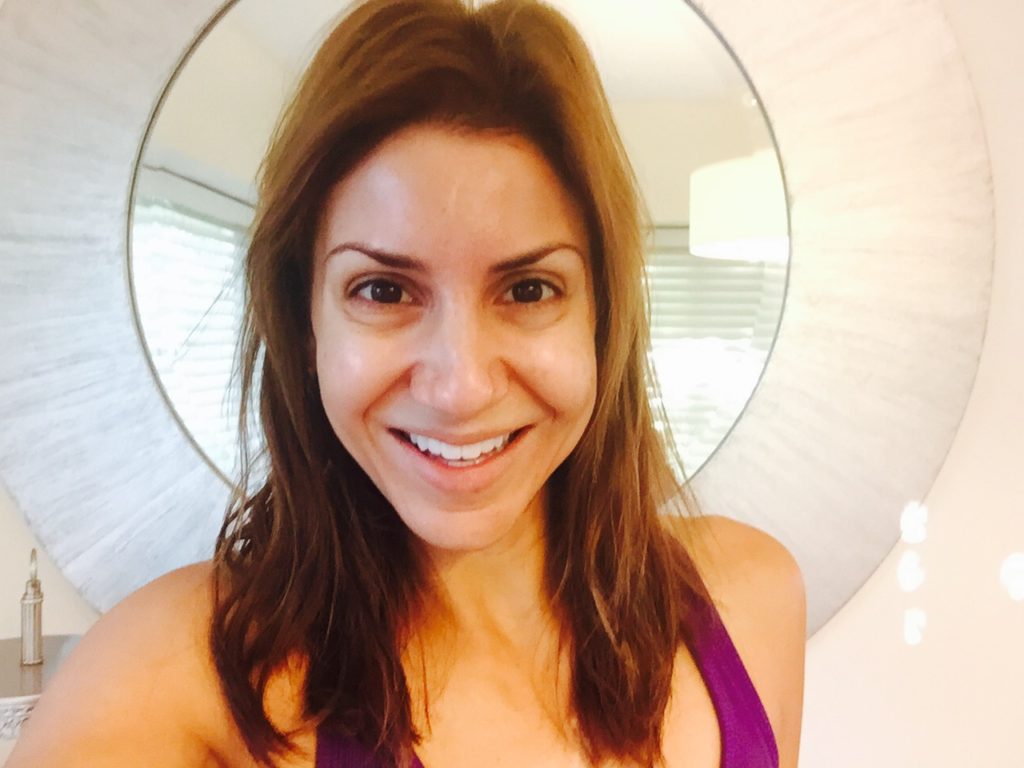 How do you get your skincare going on busy mornings?