Mornings are not my favorite. Most of the time, I pull my hair back into a ponytail and smash sunglasses on my face so that I don't embarrass my girls too much at school's morning drop off. I mean, we all know I have hair issues.
Because moms can be embarrassing. Yes we can. Not so fabulous.
Let's get the obvious out of the way: Yes, we can wear huge sunglasses and baseball caps (been there, done that). But I'm getting bored looking at the same old look on myself lately. So I'm experimenting. In my closet. After my girls go to bed.
It's been fun. And funny. (My husband thinks I'm nuts.)
So in the spirit of staying true to this blog, here are a few ways to look hot(ish) at school's morning drop off.
If you're lookin' for some bling to glimmer out your car window, try fastening a Stella & Dot necklace around your head for some unexpected hippie-chic sparkle.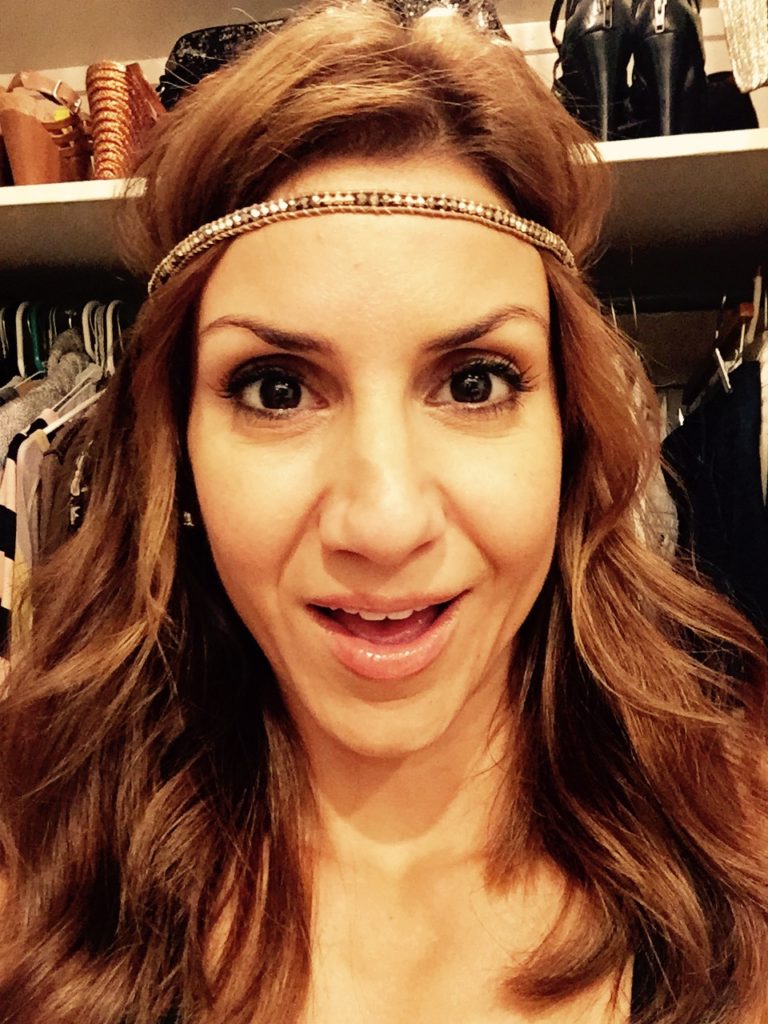 Or for something more dramatic, nab a heavy headband and just plop it over your head. This one's from Nordstrom's accessories department. Bonus tip: Don't bother putting the band under your hair… if you keep it on top of your hair it gives a more edgy vibe (AND seems to keep oily hair – like mine – concealed a bit more).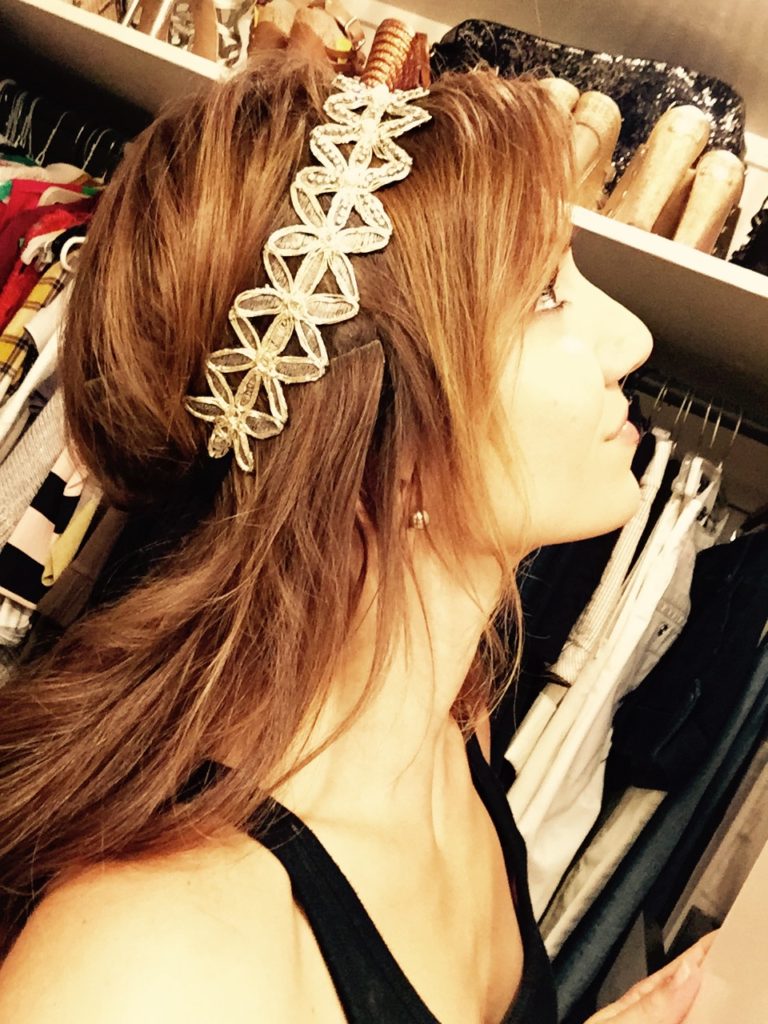 If you're feelin' really edgy (borderline, wannabe thug) – and your hair's really, really oily – cover the whole damn thing up. This scarf from Club Monaco many moons ago has somehow managed to survive several purges. I just rediscovered it. Brace yourselves, my local preschool moms (and don't be scared… I don't actually think I can pull this off without judgement).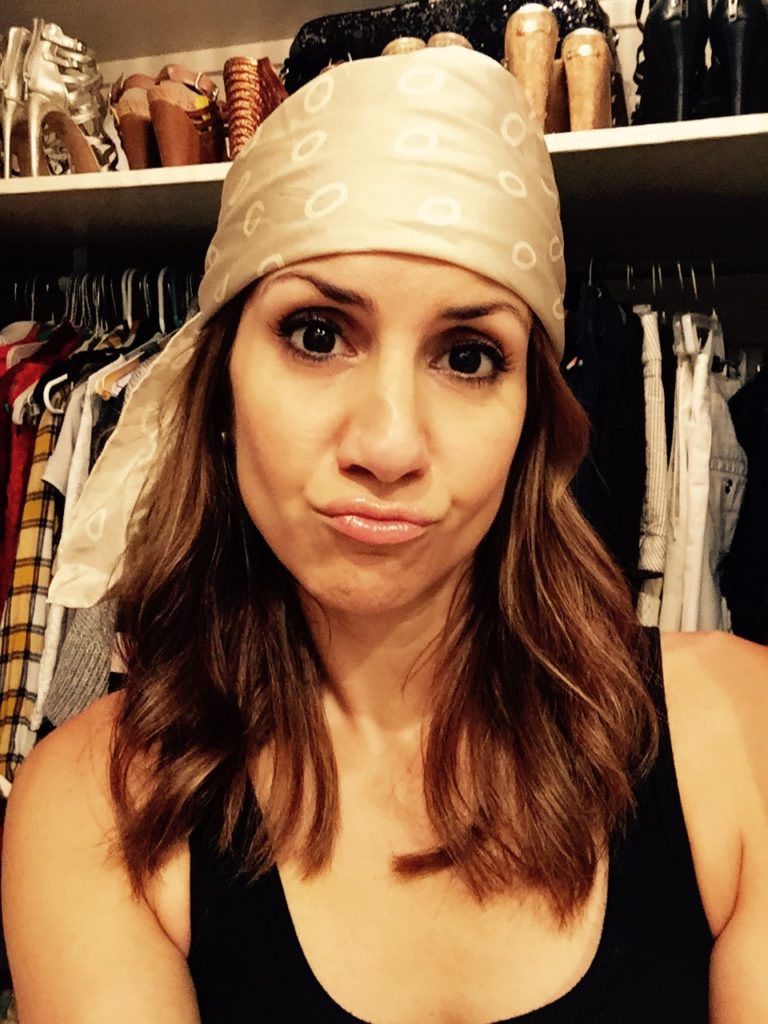 Or, you can just smash the sunglasses into your face and pull that cap over your ponytail as usual (I'm not totally giving up on that magical tactic yet). Makes no difference to me… stay fabulous however you like. This includes borrowing your toddlers' glitzy headwear too. (Thanks for all the free flowers with my shoe orders, Tieks!)