Earlier this summer, I wrote a summer parenting tips piece for Today's Parenting Team and got a lot of support and little bit of flack… just by talking all about how we will be doing "nothing" this summer. (Well, mostly nothing… we did have swimming lessons, a brief mini-gymnastics class and a week-long cheer camp thing. But now we're back to doing NOTHING.) And it's fabulous.
What's that? You can't learn anything by doing nothing? I have two answers to that:
1) Plllllllllllttttttthhhhhhhh! (With my tongue fully sticking out.)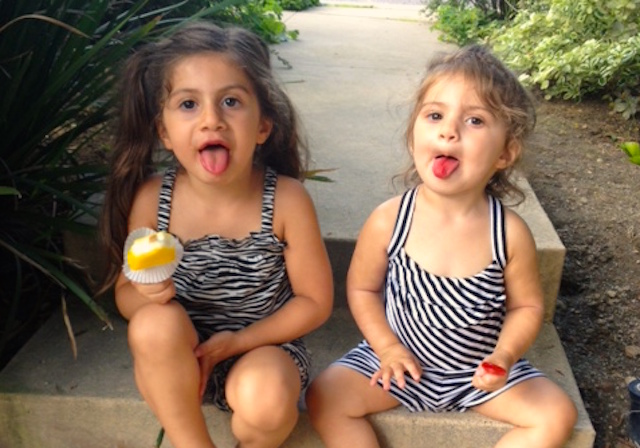 And…. 2) YES YOU CAN. You can learn a lot by doing nothing.
Big lessons like: How to be a self-starter, how to actually get along with your sister while playing dolls, tea party, dress up and more. How to compromise, how to take turns, how to let someone play with something (even if you want to play with it at the same time), how to not interrupt grown ups if they're on the phone or talking to another grown up, how to bring your dishes up to the sink when you're done eating breakfast, how to learn that not getting your way happens sometimes (and that you must deal with it and stop throwing a tantrum or else) and how to make up and forgive your sister are just a few of the day-to-day things we're learning here at our house… all while doing nothing.
My girls are small (almost-5 and 3) and I figure THIS is a prime time to teach them how to be kind, be polite, be confident, be sweet, be supportive of their sibling and be courteous in the way they learn to play at home with each other. I also want to teach them how to just "be"… and how to make life happen around them even if there isn't anyone telling them what to do, how to do it and when to do it. Life is about knowing yourself and how to make yourself happy… and that starts with learning how to be.
Because if we don't master these pint-sized life skills now, I'm told it gets a hell of lot harder to implement these kinds of habits later on.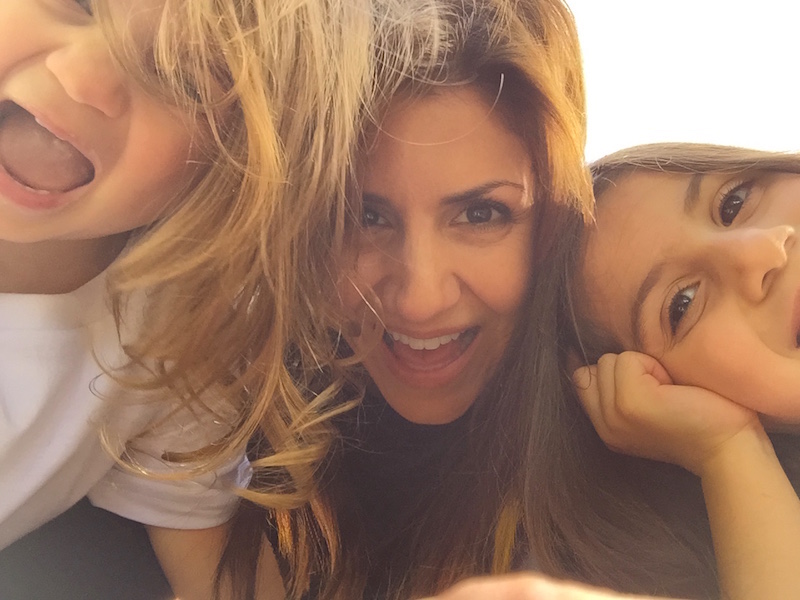 So we're taking this "summer of nothing" to a new level – through playing and hanging and swinging and trading off mermaid dolls, we're learning how to be good people who can act, think, learn, love, support and behave in a way that will take us all to great heights over the course of our entire lives. Because big concepts like this take time… lots and lots of time. And repetition. Each minute counts, each day matters, each time they're together makes them closer as sisters, friends and each others' biggest partner and supporter. If I don't guide them through these lessons… who will?
Yes, summer camps and programs inspire tech, physical play, math, english, language and all kinds of development that is valuable and impressive (and I fully support those kinds of programs!)… but another most impressive trait is knowing how to just be, how to entertain yourself and be happy without bells and whistles blowing in your face while instructing you how to be happy… and "knowing how to be" seems to be missing the most these days.
Oh! And we're also doing a lot of what you'll see in the video below. Because I love them. Because it's silly. Because weird crazy fun matters too. And because knowing the lyrics to classic musical theater songs is also a life skill. Right? Right. No makeup, barely-plucked eyebrows, dirty hair, pitchy tonalities, unhidden bra straps and all…
HAPPY SUMMER TO ALL! NOW GET OUT THERE AND DO NOTHING…