It's no secret I'm a longtime fan of moms faking our way to fabulousness… but did you know that I also fake it like this?
Surprise. (OMG.) For the first time ever: Meet the REAL me…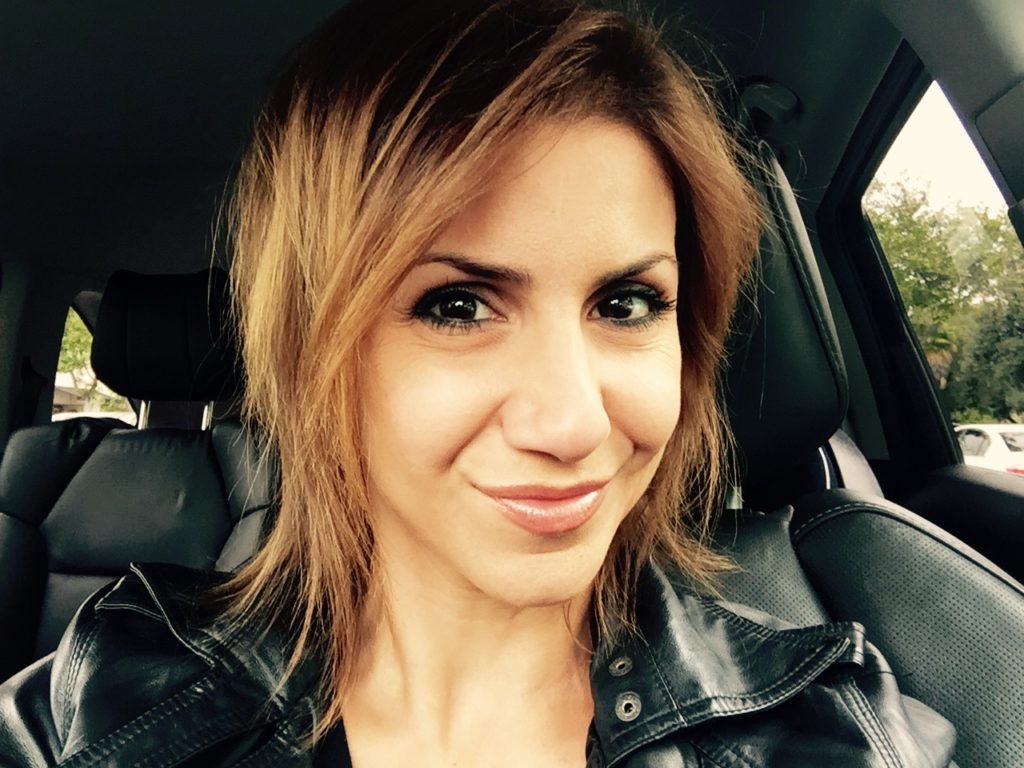 This is not a test. I repeat, this is not a test. Do not be confused. It's me. The REAL ME.
I have short hair. Deep breath. I. HAVE. SHORT. HAIR. Consider this post a tell-all musing on the subject of mom hairstyles… (My own mom's probably gonna kill me for sharing this. She's a long hair kind of woman.)
I've actually had short hair since around 2007. (Or was it 2006? Can't remember now.)
In Hollywood, everyone's got a secret identity. (And maybe in the real world too, but I'm not sure anymore since I've lived in LaLaLand longer than I haven't.) Bruce Jenner. Jem (of the Holograms). Me. Go figure. And it seems like more and more folks are coming clean about their *real* identities lately so… what the hell. Why not. I'm cool with it.
If you are absolutely interested: My hair just kinda stopped having the ability to grow beyond my shoulders about 10 years ago. Hormones? Age? Genetics? Ongoing breakage from heating, styling and hairspray? Who knows. (I never had luxurious hair… ever. Not even in my youth.)
I first started faking it [my long hair] when I began working on TV. Because, when you're trying to break into working ON TV, being stereotypically young/hot/sexy/gorgeous is sort of a requirement. And young/hot/sexy/gorgeous means having long hair (at least it did back in the day). So yeah… I hair-extensioned my way to working in television. ON television. Started with the clip-on kind (man I could tell you stories about readjusting those suckers while hazy and looped in nightclub bathrooms back in my 20's… only to rip out and shove in my purse just before the cab ride home because they were so flippin' painful by the end of the night… my sister is laughing right about now). I quickly switched to the permanent kind once I got my first full-time gig reporting entertainment news.
Cut to now –> 2015. I've held on to my long locks. After marriage. After [2] babies. Thing is: I have a fear of Mom Hair. Let's hashtag that #FOMH. It's true. Inside my brainwashed Hollywood stupor: Short Hair = Mom Hair = Not As Fun Anymore = Different Person Than Before. (Stupid, I know. But that's really what it feels like inside my head. Blame Hollywood.)
So I took my extensions out to see what things looked like. To see what things felt like.
I liked it. I didn't like it. I felt liberated. I felt old. My little LadyP and LilMiss' eyes lit up with glee the second they saw my *real short hair* for the first time. They squealed "We love it Mommy! It's so pretty!" My husband commented [with a sizable share of surprise and shock at his own opinion]: "It actually looks pretty hot… sexy."
My own mom even said, "It's kinda cute!" I texted a selfie (the one above) to my sister. She liked it too.
So why did I still long for long hair when my most important people – the people who I love the very most in this whole wide world – enjoyed seeing it short?
Because long hair makes me feel more like me. That Me who hustled and worked my butt off to make my dreams come true way back when (against all odds). We all have our thing. (You know, some people in LA actually have fake body parts. Wink wink. I'll never tell… well maybe I will one day. Not those parts… such a tease, I know.)
If I've learned ONE thing from motherhood, it's this: Do what you must do to feel like you… so that you can focus, function, parent, live and be well. Be fabulous, even. (As long as it's not harmful to your health or the health of others.) As moms, we must do what we need to do keep on keepin' on. In my little world, this involves enjoying long(er) hair.
I liked the short hair. I loved the long hair. (Sorry.)
So I trotted my tush to the fresh and new Culture Salon in Pasadena and plopped into Teddy's chair.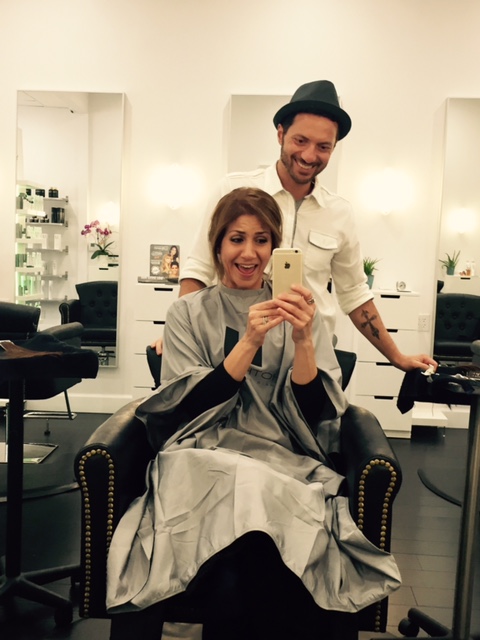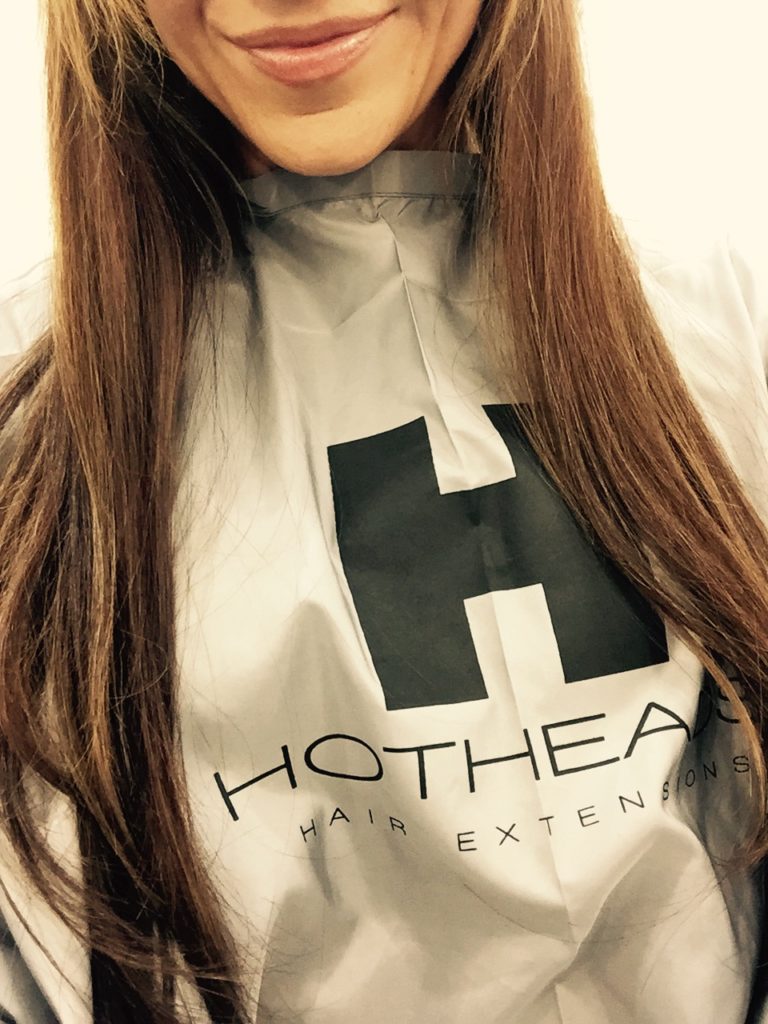 In a flash (ok, in around an hour) I had long hair again. (Teddy used Hotheads… my first time using these kind. To be honest, the way they're applied kinda freaked me out a bit at first… but so far, so good. They're lightweight. Comfortable. I think I likey now.) Master Marco (that's what everyone calls him!) did the cut.
I got back into my car, back to being 'Me'…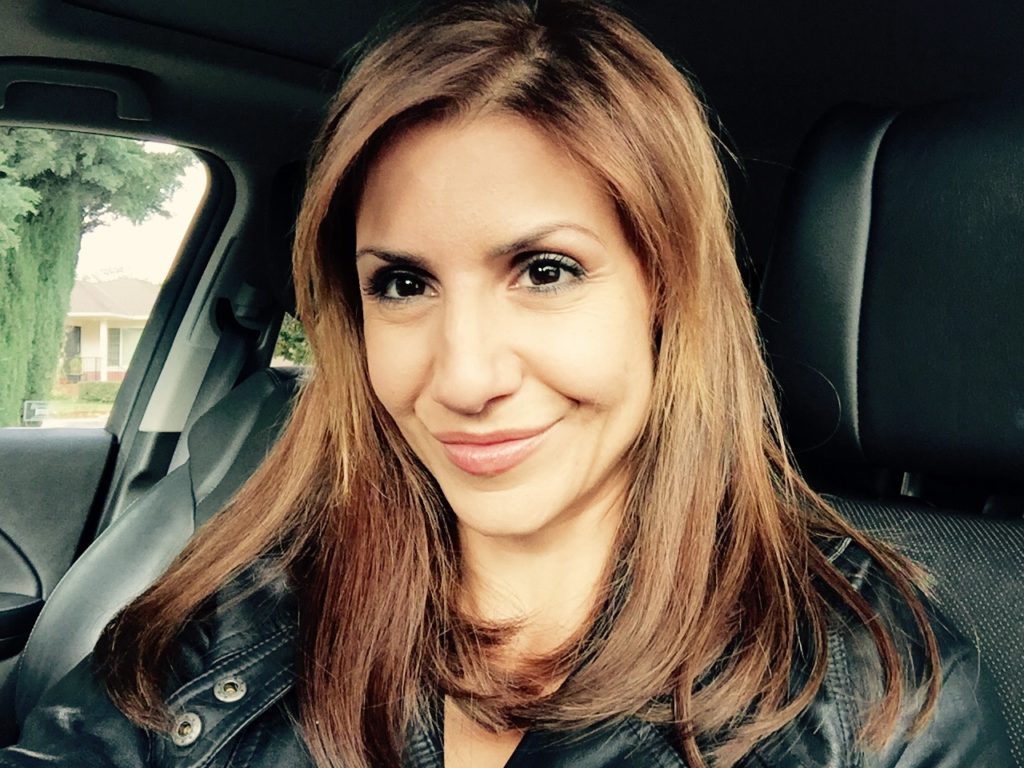 But then something unexpected happened. Thinking of my girls' fascination with my short hair and my husband's unexpected liking for it (hey, even I started taking to looking like a pixie in the 3 whole hours I'd experimented with it)… I suddenly started questioning my long hair choice. I'm going backwards. I'm not evolving. I'm trying to hold onto my youth. Everyone who's on trend has short hair now. Even Kim Kardashian cut her hair. My four year old is even protesting it. Talk about a real head case. (Me, not her.)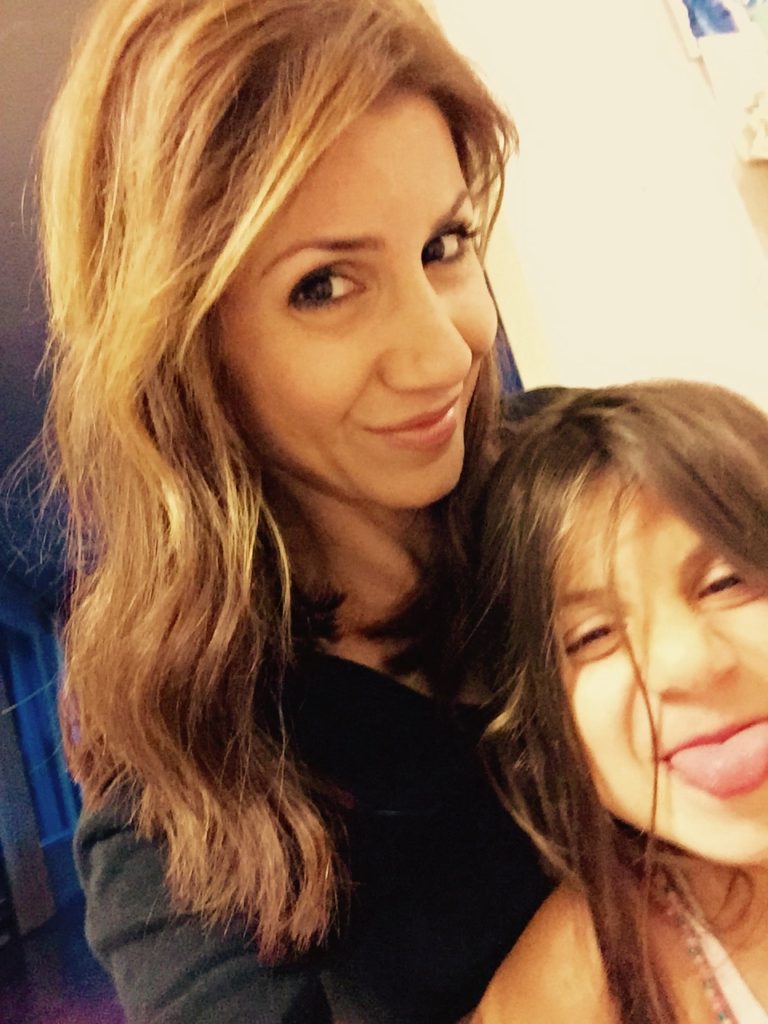 Now that I'd given short hair a test run, I found myself caught between two different Me's. Which Me did I want? Which Me should I be? Is the Mom-Me different than the PreMom-Me? The fact that my girls actually liked my short hair got me doubting myself. And the fact that I also dug it was a surprising miracle. Maybe I was finally mature? I slept on it (during which I woke up around 2am anyways because my 3 year old had to go pee-pee).
I then woke up (again) the next morning, got dressed, drove around, went to a meeting and found myself… IN LOVE. With the *fake-long-hair* Me. The Me that I'm used to and completely confident with at this stage in my life. The Me I'm not quite ready to let go of yet. Maybe I will be soon, but not quite yet.
That's just the real deal. Change makes us grow, but it's also ok to hold on to certain things that make you feel like you. (I'm pretty sure that's part of the modern mom code.) Because some of the silliest and most shallow things that keep us feeling like 'us' can only lead to good… which then makes us grow. And that's fabulous.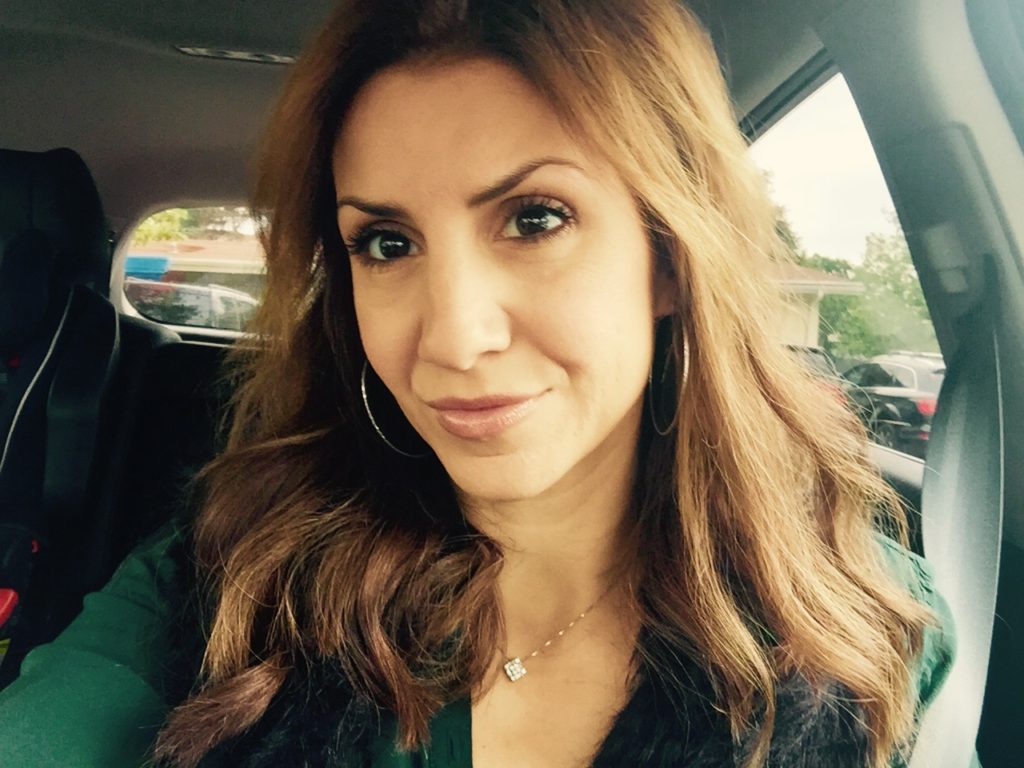 DISCLOSURE: This post was partly sponsored by Culture Salon. All opinions and experiences are my own. Culture Salon provides hair, skin and nail services of all kinds. They'll even serve you the most frothy & delicious cappuccino you've ever tasted. Follow them on Facebook and find them located on Lake Avenue in Pasadena, CA.