A funny FYI: I cared for my skin from the inside out with Aveeno® Active Naturals as part of a sponsored post for Socialstars #Aveeno. All showers are personally mine, all suggested opinions for how to handle spouses are authentically my own.
Shower with your spouse? Sure. Sometimes. But let's take it to the next level: Why don't YOU join me? I've already gotten naked for you, so this just makes sense… let's chat. In the shower. Together.
Aha! GOTCHA. Hehehe. Ok fine. That was a little juvenile… but FUN. I'd always wanted to try that so there you have it. (Are you laughing? Rolling your eyes? C'mon gimme somethin'!)
Seriously though: Us moms need to bring back shower time. ALONE shower time. As a woman who has noticed that my personal shower time has now wrongfully morphed into an opportunity to be pointed and laughed at (because I'm naked! haha!) by my silly little girls and also a captive meeting place to discuss and debate all things home business… I say NO MORE. No more banging on the door by little people. No more barging in of spouses and rushed interrogations about how I need to remember to call the sprinkler repair guy tomorrow. No more, no more, no more.
Showers should be a time for moms to think clearly….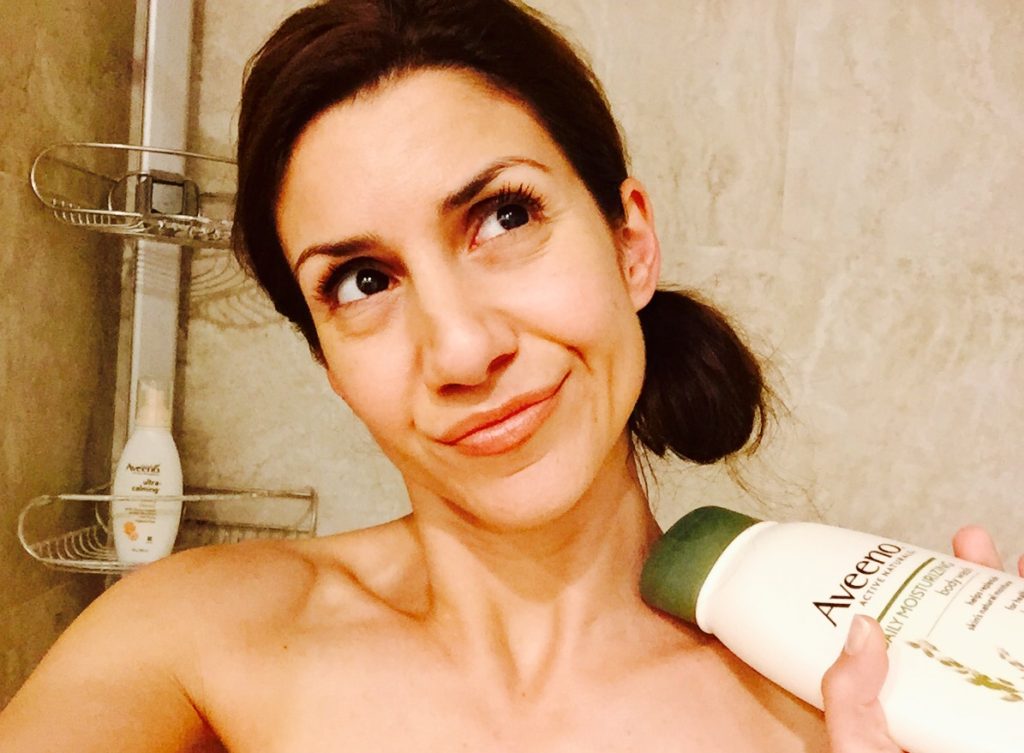 … or not think of anything at all and just watch all those silky Aveeno® Daily Moisturizing Body Wash bubbles twirl and swirl down the drain without a single coherent thought running through our heads as we notice how unbelievably and luxuriously smooth our hands and arms suddenly feel after lathering up. Aveeno®'s breakthrough formula combines ACTIVE NATURALS® Colloidal Oatmeal—long known to soothe skin—with a unique blend of natural oils to help replenish skin's moisture. It's soap free, dye free, hypoallergenic and gentle enough for sensitive skin. And oohhhhhh…. the scent. Fresh. Clean. Natural.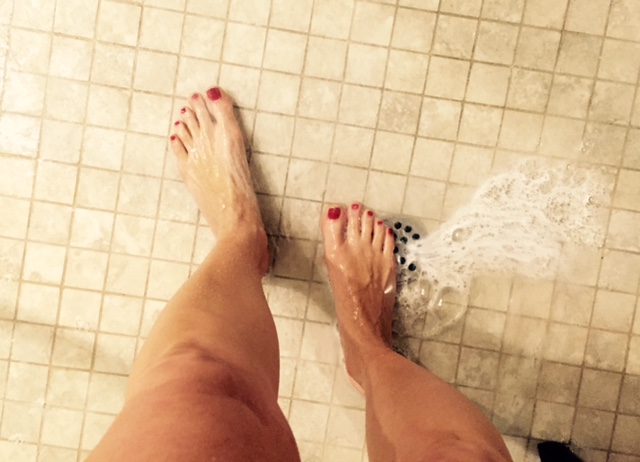 I'm pretty sure that skincare is not meant to be paired with figuring out solutions to the day's dilemmas. I'm convinced that holistic skin health only really works if you approach it in a most respectful, natural and QUIET way.
Moms: It's up to us to take a stand for shower etiquette. I mean, we make efforts to learn how to take better care of ourselves and fix certain skincare mistakes… and defending our own alone-time should get equal effort! For our self-care y'all…
I hereby make a motion – via THIS POST! – to reverse and reject any and all stressful showering habits that we may've unconsciously developed after having children. (See her in the picture below…. my regular view from inside the shower…. Let me in Mommy, let me IN!)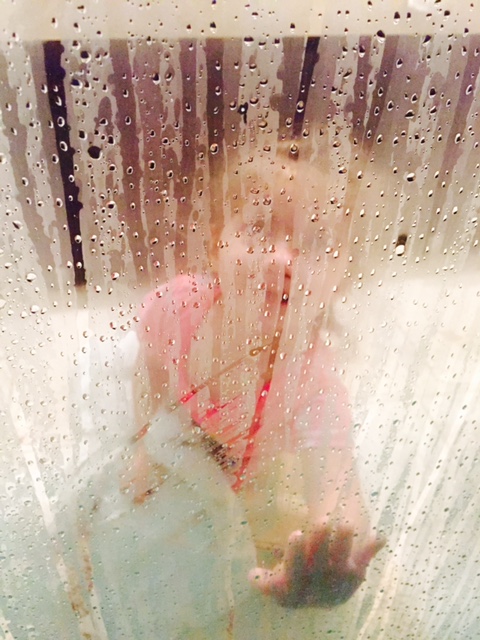 Consider communicating these rules to your family, in the name of maintaining your sanity:
-NO TALKING TO MOMMY/WIFE IF SHE'S IN THE SHOWER. Give 'em the silent treatment if you must… just so they get the hint. Or, start singing really LOUDLY so they get annoyed and leave you alone so they don't have to listen.
-NO ENTERING THE BATHROOM IF YOU HEAR ANY KIND OF WATER RUNNING. In fact, lock the door. Don't open it… even if your youngest is screaming "I love you Mommy!" on the other side of the door (when she's supposed to be in bed) in a manipulative effort to interrupt the 5-minutes of alone time that you snagged after you tucked her in.
-STORE YOUR MOST SPECIAL SHOWER ESSENTIALS ON THE TOP SHELF, CLEARLY MARKED WITH THREATENING LANGUAGE, SO THAT NO ONE GETS ANY IDEAS ABOUT USING WHAT'S RIGHTFULLY YOURS. (In case it's not clear, I have a husband who enjoys using all of my body wash because it "makes his skin feel better." I love you hon, but it's not yours to use babe… not yours to use.)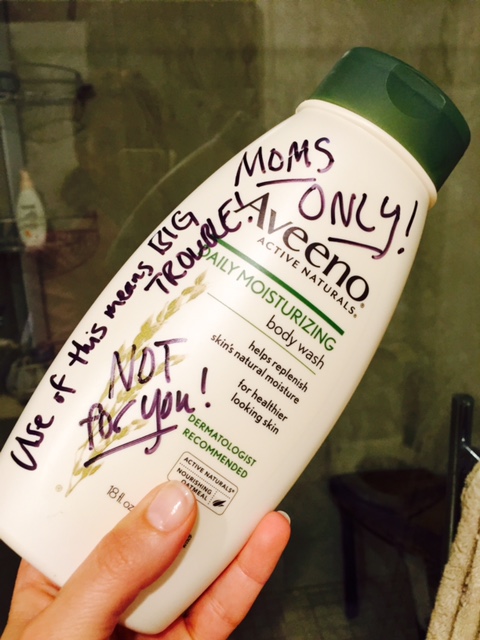 HOW DO YOU CLAIM SHOWER TIME AS YOUR OWN?