JCPenney is having a Cinderella moment. Like, a REAL moment. Have you all peeked at what they've got goin' on these days? It's magical… IF you believe. (I believe… now.) Thanks to Disney's 2015 reimagining of their 1950 classic, JCPenney was inspired to whisk a mad group of lucky mom bloggers to a 'Glam Ball' smack in the middle of Hollywood where we could get primped, preened and pampered before walking the red carpet at the world premiere for the film. My red carpet experience & review of Cinderella coming soon… but first, this:
After being picked up by a car service to get to our ball (?!?!) Lindsay of Expressing Motherhood and I kept looking at each other and saying "Huh?!?" How'd we get on this list again?!? It was generous, kind and very courageous of the good people of JCP (we're on a nickname basis now folks). Have you ever been with a group of mom bloggers? We pack the place, tweet like crazy and don't hold back… we can also get loud if someone offers us free drinks.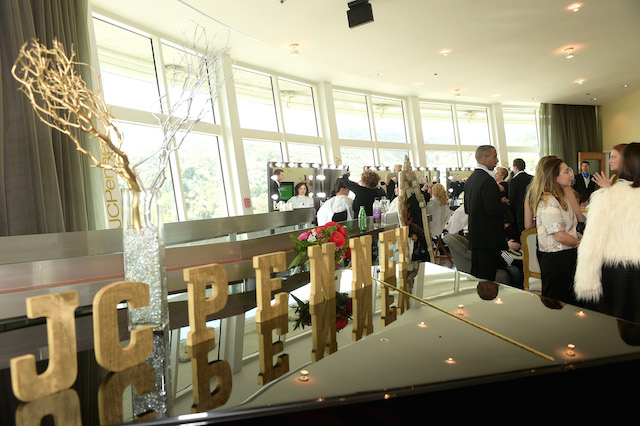 Yes… generous, kind and very courageous… just like Cinderella herself. Keep in mind: This experience was all in the name of *RESEARCH, for YOU* for how to stay fabulous after having babies. (Remember?) Best part? I personally learned a TON.
First things first: Makeup and hair reinvention alongside my personal Prince Charming. (Seriously, we were all assigned Prince Charmings when we walked in so that they could facilitate us through the glam-experience. This whole thing would've been impossible without them… it would have. Really.) Most valuable lesson: Shimmer eyeshadow is NOT 1970's… it's sexy… current… makes your eyes pop if you dab a bit on the inner corners (according to my makeup artist).
Second stop with my Prince Charming was the eye candy portion of the program, (I mean, Prince Charming was eye candy and all… but…) JCPenney has fabulous accessories to rival even the most high-end costume jewelry designs. (Who knew?) They even had some of their stylists on-hand to give us all a hand in picking what works, what doesn't, and what we might have to look for next time we pop through a store.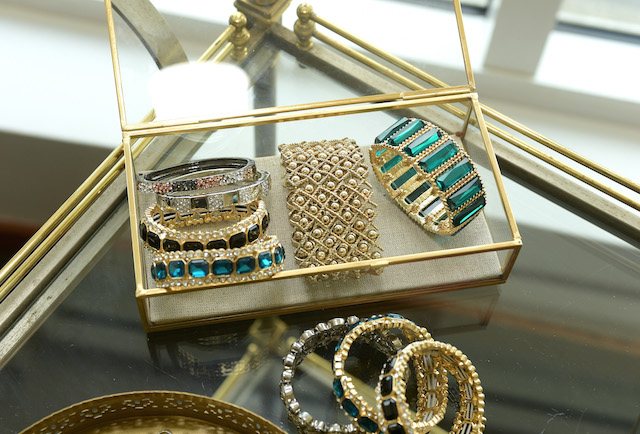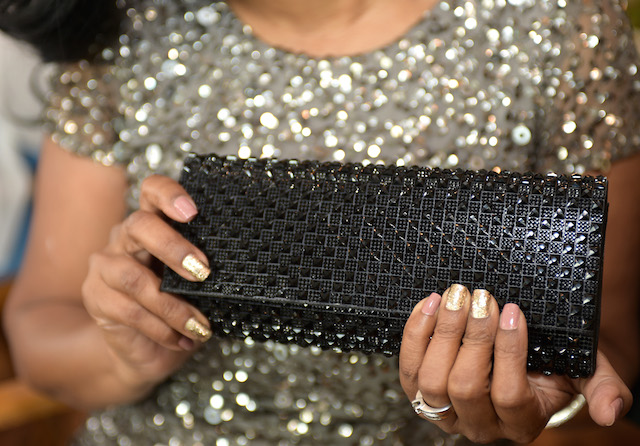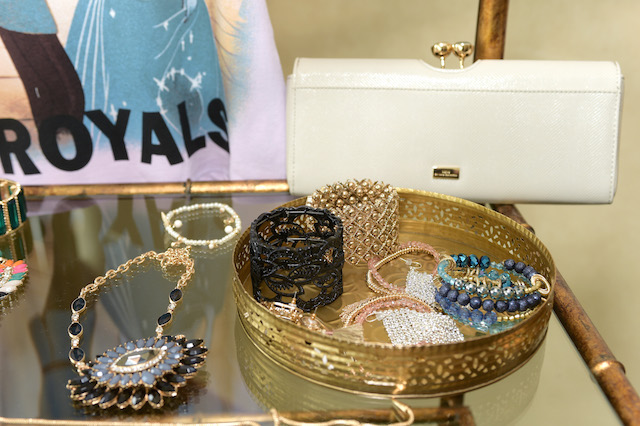 And who'd ever have guessed I'd sneak away with a fierce clutch that looks like it was made to match my dress?!? And check my necklace! The big rhinestone piece is from JCPenney accessories… per the stylist's pending approval (she approved), I just piled it on top of my older-than-mold chunky silver chains and… bibbity bobbity boo! Like a fairy godmother blinged me up with her magic wand. Magic, I tell ya. You can't make this stuff up, people.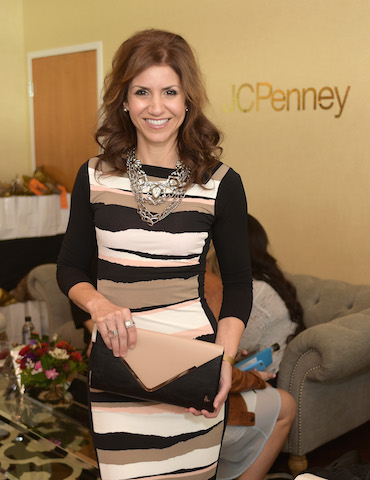 But maybe the most magical part was when I got a sneak peek at the Cindy-gear waiting for little girls in their stores these days. As a mom of two frilly daughters (who are still obsessed with the whole princess thing as I write this)… I admit I was giddily sucked into this part. I learned here that my two wild little women have completely brainwashed me to their level. (They woulda flipped had they seen this stuff!) In that moment I was reminded how grateful and blessed I feel to be brainwashed to their level of all-things crowns and gowns. I suddenly wanted them with me. Dresses and slippers and t-shirts oh my. If these were available for sale, I would've bought them all right then and there and shoved them inside my new clutch. Sizes 3 and 4T, please. Forget the Disney Store (do NOT tell them I said that!) — these goody-goodies are exclusively available at JCPenney. (Curfew? What Curfew? Classic. I want one… for ME.)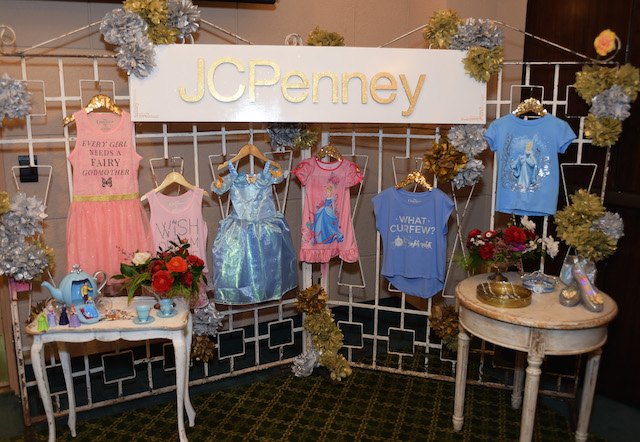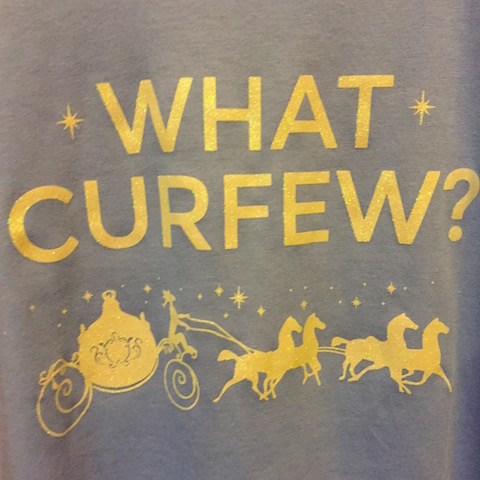 And then it was off to the red carpet with fingers crossed I didn't lose a shoe. (Wasn't sure how much this Cinderella theme would really influence my night…) Home by midnight you say? We'll see about that.
The most surprising thing about this experience? I woke up the next day invigorated, refreshed, inspired and – gasp! – relaxed (despite the rush of preschool drop-off in the morning). We tend to forget that we need certain experiences/things that we don't realize we need until we miraculously do them and then think "Wow… I needed that." I needed to have a silly shallow day revolving around nothing but me, my cocktail and my over-the-moon excitement for being a small part of a big movie event. I needed to laugh with friends and associates that I haven't seen in a long time over a how-the-hell-are-we-walking-a-red-carpet-premiere-right-now-we're-freaking-mom-bloggers moment. I needed to see my face with (professional) makeup on it. (Blame that on my TV background… when I was spoiled rotten with having professional makeup services every single day.) I needed to be rescued a bit and I didn't even know it… until this experience. Thank you, JCPenney, for making this mom feel like a real princess… if only for a few hours. Turns out you've got some magic that I didn't know about… fabulous.
DISCLOSURE: JCPenney graciously provided TheFabMom with complimentary hair & makeup touch-ups, a few fabulous accessories and a royal ticket to the Disney's red carpet World Premiere of Cinderella for purposes of this post. All #JCPCinderellaMoment experiences and opinions are authentically mine. Disney's Cinderella dances into theaters nationwide Friday March 13. Run to see it. Don't lose a shoe.