A fabulous FYI from The Fab Mom: I cared for my skin from the inside out with Aveeno® Active Naturals as part of a sponsored post for Socialstars #Aveeno. All fast winter skin solutions and stories are mine, all opinions are authentically my own.
Get in the car!!!!! Hurry please. Get in the car! If you live in my neighborhood, you probably hear these words [lovingly] yelled out of my mouth every Monday, Tuesday, Wednesday and Friday. (Mondays, Wednesdays and Fridays are preschool days for my 4 year old. Tuesdays are dance class days for both my girls. Thursdays we don't have any scheduled activities, so my loud-voice takes a backseat to more calmed and respectable speaking.) I know, I know: Don't yell at your kids… you love them (and I do). But when you're late, YOU'RE LATE. Loud words tend to incite more action than soft words at my house. (Apologies to all the well-trained child psychologists out there…) So please hurry, get your shoes on, stop dilly-dallying and get in the car… we're LATE! Fine, bring your bear. Just get in the car. NOW!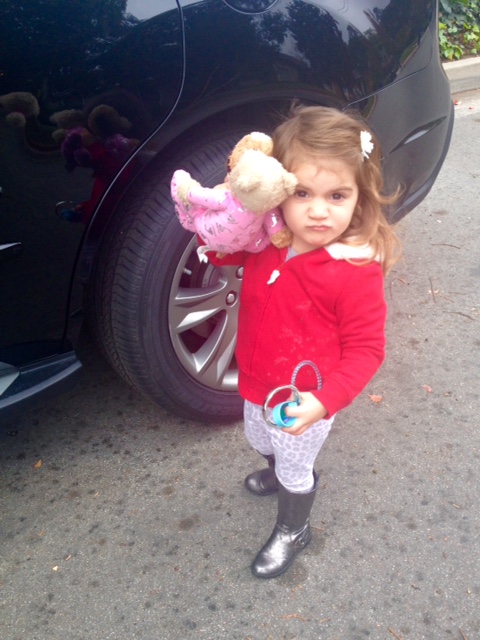 The best part about this scene (besides my neighbors slamming shut their windows so they don't have to hear my squaking) — is that I look like JUNK most of the time. True, I've figured out a clever way to get makeup on in the mornings with two toddlers… but for some reason it doesn't seem to work for me all that well lately. I blame winter. Who wants to get ready and do a beauty routine when it's cold outside?!? (Yes, I'm a Southern Californian WIMP who freezes when the temp drops down to 65 degrees. Don't judge… it's COLD in my house!) So in this brisk season: Preschool staff, fellow parents, grocery store clerks and anyone else I may encounter on a typical weekday morning get to see me just as I wake up: BLAH.
I mean, I've gotten to a place in my life where I'm sincerely happy with the way I am… but I will be so frank to admit that I NEED makeup to look remotely alive and to appear closer to the age I feel on the inside. Don't laugh, it's true. I'm objective. Since my last birthday, my face has seemed 'dull-and-gray' to me (ah, fleeting youth! thank goodness for photo filters)… I considered getting pregnant again for a hot minute just so my skin can 'glow' (I'm kidding). Nature is nice and all, but she's not on the side of us moms too busy taking care of our little people instead of ourselves. Do I get nostalgic about that young skin I used to have? OF COURSE. (If you say you don't, you are lying. Or in denial.) This past Mother's Day, I even tried my first anti-aging facial. It was fabulous. I thought about making the effort to do it again this winter, but then I remembered how EXPENSIVE and TIME-CONSUMING it was to pull off (between booking a sitter and explaining to my husband why I'm paying a sitter and additionally charging a 3-digit dollar amount on our family credit card in the name of beauty/mental-health/emotional-recharge). I just can't pull it off again right now…. Maybe next Mother's Day. So instead, I troll the internet looking for fast and lazy ways to give my skin some winter TLC.
And in my trolling, I found this new little gem called Positively Radiant® CC Cream from Aveeno®. And then I was confused… Wait, Aveeno® makes makeup now?!?!? (I already knew Aveeno® Active Naturals as a dependable, go-to holistic source to nurture skin with wholesome ingredients to help with my 2 year old's eczema…) But this wasn't makeup. It's one of those tinted creams that moisturizes skin while also covering up the little red dots (ok fine: zits) that grudgingly pop up on my chin in the wintertime. (Do NOT tell anyone I get zits… my gawd I am in my thirties!!!! Maybe it's stress from all my morning yelling to get my kids in the car on time? Now there's motivation to speak softly.) I'm finding: with ACTIVE NATURALS® Total Soy Complex, this Color Correcting cream gives me weightless, natural-looking coverage and leaves my face looking all 'glow-y'. It's oil free, hypoallergenic, noncomedogenic and offers broad spectrum SPF 30 sun protection. It also costs less than $20… and I can put it on in about 30 seconds — in my car! — after I buckle in my girls!!! (As you can tell I'm very excited about my new little ritual here.)
HURRY UP, GET YOUR SHOES ON, GRAB YOUR DOLL AND GET IN THE CAR BECAUSE MOMMY HAS TO MOISTURIZE!!! NOW PLEASE! PRETTY PLEASE? I'LL GIVE YOU A LOLLIPOP…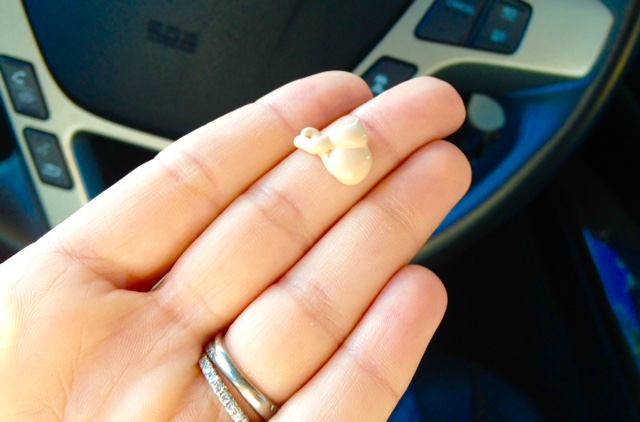 I'm officially chucking my kitchen mirror beauty routine this winter and opting for a quickie cover-up in my car (with the heater running and everyone buckled in, it's much more time-effective to moisturize). No more looking like junk at the drop-off! Score. Take that winter! Take that dull skin! Take that Mother Nature and the evil necessity of aging! Now take those kids to school with some sassy lookin' skin…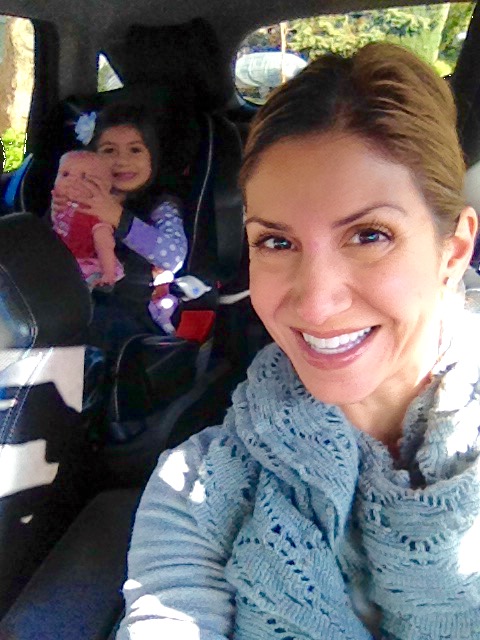 WHAT'S YOUR FAVORITE NEW WINTER SKINCARE HACK?