Sorry babe… didn't get to the market today… but we have pasta for dinner!
Yes, been saying these words more and more lately as an excuse for our family dinner selection. Not because I really can't get to the market. Oh no. It's because I just didn't feel like going to the market and figured I could scrimp and throw something fabulous together anyways. You know what? I figured out a way to make pasta different (with inspiration from Self Magazine's +Drop10 recipes).
Here you go moms — may I present…
PASTA WITH A FRIED EGG.
Throw some pasta (wheat or regular) into a pot of boiling water and cook according to package instructions.
Sautee chopped asparagus or zucchini (or both! get crazy!) in olive oil and salt and pepper.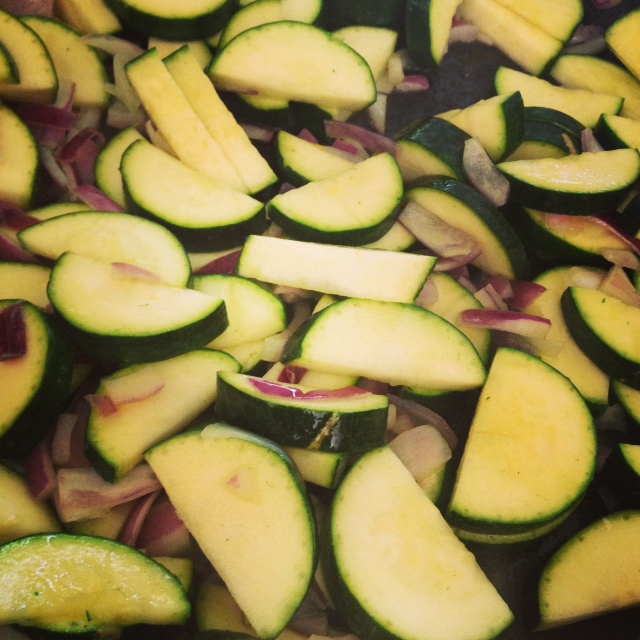 Once veggies are cooked (but still crisp), toss in some corn, white beans (or garbanzo beans, like I did) and then season heavily with basil (dried or fresh works fine). Sautee further until all is warm.
Mix cooked/drained pasta with veggie sautee.
Top the whole thing with a fried egg or two (I sizzled mine up in olive oil). Pepper it until your heart's content.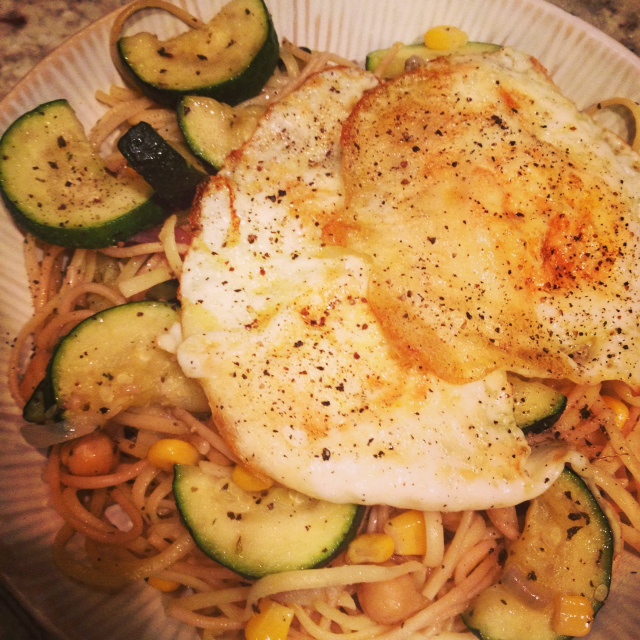 It's light, healthy, delicious… and got a good review from Husband. Don't think he even noticed that he ate pasta for the third time this week…. oops did I say that out loud?
FESS UP WHEN YOU TRY IT — DID YA LIKE IT?