Mother's Day is on it's way. Flowers. Candy. Brunches. Spas. Even jewelry maybe. But what if you're pregnant and ready to pop a baby any second… or a hazed and fuzzy brand new mom with a newborn who still doesn't know what day it is. Yeah. Happy Mother's Day. Flowers are pretty but they ain't gonna help you conquer your day with flash and flair.
Thought I'd share a few quick picks for gifts perfect for brand new moms. I'm talking about something stylish that she will want, but also something's that fun AND functional. Fabulous.
Itzy Ritzy has just introduced their Nursing Happens™ Infinity Breastfeeding Scarf. Easily transforming from a trendy scarf to a soft, breathable nursing cover, it's conveniently designed and easy to use with no snaps, no buckles and no complicated wrapping required.
This stylish little ditty unwraps from a double-looped infinity scarf around the neck to a single loop that drapes over the shoulder for feedings. It provides full coverage for nursing moms and comfort for their precious babies. Available in a ton of fresh colors for spring.
Storq Maternity Basics. 
The ONLY four pieces of chic and functional clothing you need for pregnancy AND the few months after.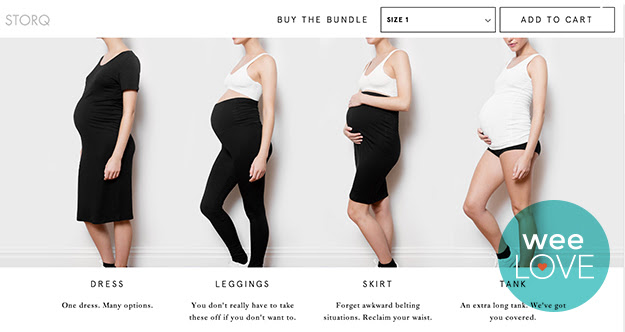 UrbanHalo Headbands. Every new mom gives up the thought of doing her hair in the morning (hello, I still live in ponytails). These stylin' headbands are no slip, no headache, no sweat. Keep a new mom's hair outta her face whether she's running with her Bob or washing bottles. Created by a mom, a crazy variety of prints, made in the USA and eco-friendly… and just $15-20.
Or… what about a mini-survival pack of BEAUTY ESSENTIALS? Multiple minis that can she can keep in the car, her purse, the diaper bag, the kitchen drawer, etc. Think mini roll-on scents, mini roll-on under eye depuffers, mini hand creams, mini lip glosses… all jammed into a cute compact bag that throws into a disheveled diaper bag easily.
Or better yet, gift a bangin' tote/purse that functions as a diaper bag, but 
does not look
like a diaper bag:
Musen Albert
 is a spankin' new brand created by
The Moms
 and provides a slew of feisty options for toting around all the random things found in a new mom's bag… clothes, money, bottles, makeup,
a Vegas brochure (don't ask)
. Affordable, transformable, fashionable. The most expensive thing I've seen on their shopping site is about $56.
And don't forget: FOOD BASKETS! Never underestimate how much the almost-delivering or brand new mom does NOT want to worry about cooking dinner (or lunch or breakfast). Go grocery shopping, deliver a big basket of food/supplies. Make sure it's stuff she likes (including sweets) and done. (A friend did this for me, and it was the BEST gift ever.) Happy Mother's Day, newbies.
WHAT FUN & FUNCTIONAL PRODUCTS DID YOU USE AS A BRAND NEW MOM?