My mom recently threw a bridal shower for my "baby" cousin (i.e.: our youngest cousin who I still remember babysitting when she was a baby). Guess who was enlisted to do the centerpieces? My sister and I… and I think we came up with something pretty fabulous, frugal and unbelievably easy (think, NO GLUE GUN). After putting our toddlers to sleep, we started our DIY project in my mom's kitchen. Here's what we used: 1) Clear glass vases (borrowed), 2) Several spools of skinny-ribbon (found in the sale bin at Michael's), 3) Some old hanging crystals from one of my mom's leftover disco-era lamps and 4) Bunches of baby's breath (you can pick this up at any grocery store).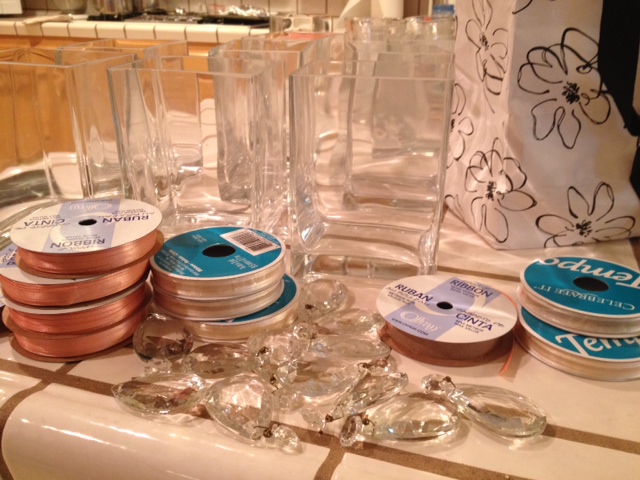 Like I said, we started with clear glass vases and skinny-ribbon… I used about 5 yards of ribbon per vase (one spool was 10 yards).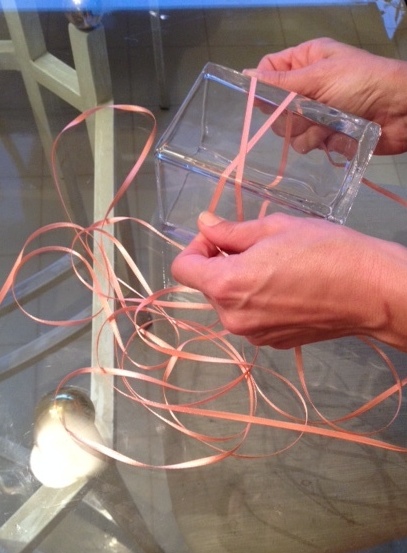 Keep wrapping (TIGHTLY), around and around all zig-zaggy until you run out of ribbon. Tie loose ends in a (tight, double-knotted) bow.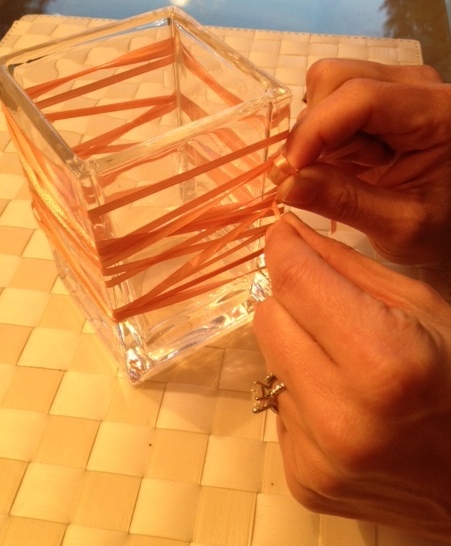 Then tie a different colored ribbon in a bow (on top of your previous bow), just for pop.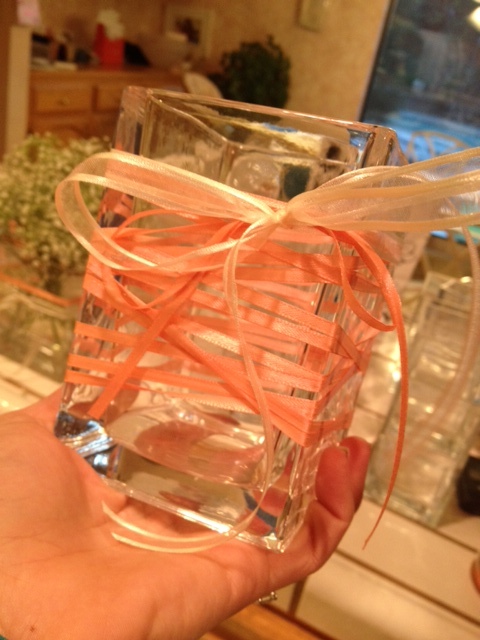 Fill with baby's breath, cut appropriately for the size of the vase (make it wild-lookin'). BAM.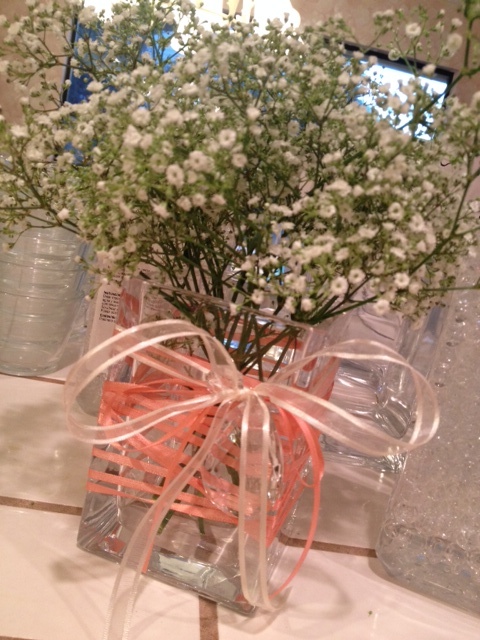 And then if you wanna get *really* fancy, add a hanging crystal by looping and tying the ribbon through its wire connector (again, we ransacked my mom's stash of old-things-I-can't-get-rid-of box to find a bunch of these from an old lamp she used to have… but I'm pretty sure you can find faux hanging crystals in bulk at craft stores). To think: You can also do this for a baby shower (with baby's breath! ha!) but replace the crystal with a pacifier. Whoaaaa. Just thought of that.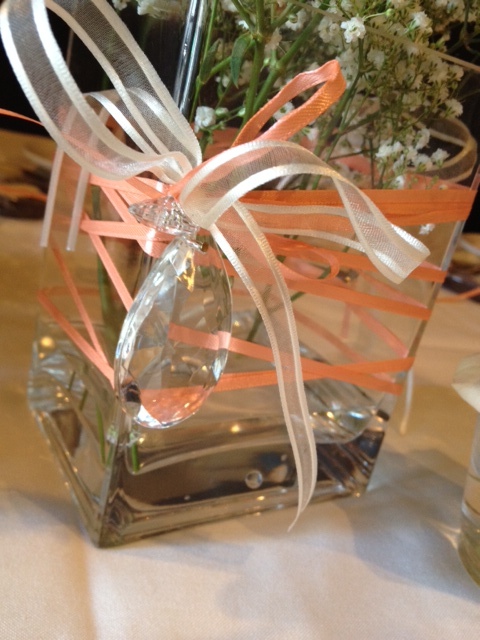 You know what happens next? You start wrapping all kinds of things you previously didn't plan on…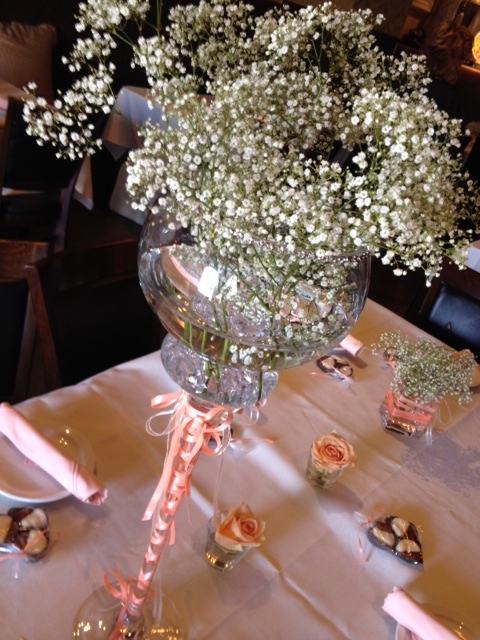 …and then get all sort of compliments. Little do guests know that the cost for us to bling up all 10 borrowed vases (without a glue gun!) was around $60 (baby's breath included). Oh yeah! And LadyP was asked to be the flower girl for the wedding. My mom flipped.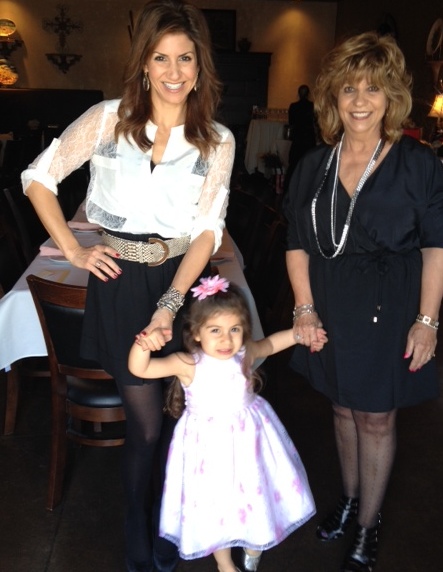 Who knew that a little ribbon could yield such wonderful things. FAB.
DO YOU HAVE A FABULOUS TRICK TO MAKE OLD VASES NEW?