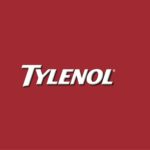 I have received information about the TYLENOL® Holiday Heroes promotion from McNeil Consumer Healthcare Division of McNEIL-PPC, Inc., the makers of TYLENOL®. The opinions stated are my own. This is a sponsored post for Kin Community.
We made it! Christmas is O-V-E-R! Woohoo! (Not to sound like a Scrooge or anything, but you get me, right?) Let's lay it out, people: Holidays are B-U-S-Y. 'Tis the season for giving, sharing, caring, baking, shopping, wrapping, and cleaning – which sometimes means more aches and pains. (Can we talk about how I literally *crashed* into a deep sleep on my couch for 2 and a half hours on Christmas Day? My body was D-O-N-E.) Many people go above and beyond during the holidays to show others just how much they care… and as wonderful as the holidays are, some of us (i.e.: ME) need inspiration to get us through the exhaustion of entertaining family and friends for the sake of building lasting lifelong memories. When the goin' gets a little insane, I look to my own 'holiday hero' to get me through.
My holiday hero is my mom. (Not really a surprise…) But this realization smacked me over my head so abruptly this year, as I was locked in our guest bedroom two days before Christmas, frantically wrapping gifts and taking inventory to make sure I'd finished all the necessary arrangements for my own family's holiday celebrations. Geez how did Mom do this every single year? As a kid, I didn't realize the E-N-E-R-G-Y required to pull off complete holiday home-decorating, a 30+ person fabulous homemade family dinner Christmas Eve (for my sister's birthday every year, nevermind Christmas!), plus doing the Santa-thing (wrapping presents nearly killed me this year), plus leading and/or helping with our school's and church's Christmas programs, plus sometimes inviting our close friends over the day after Christmas for leftovers, plus hosting New Year's Eve get-togethers plus cleaning up everything without hired help. And let's not forget those hand-sewn-from-scratch matching dresses that one year…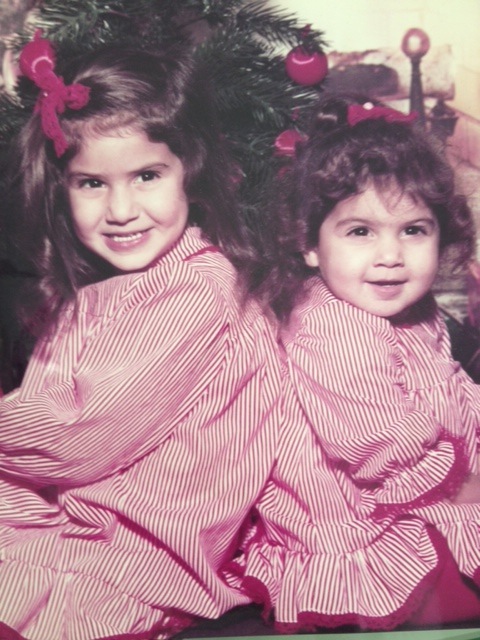 As a kid, it never even crossed my mind that my mom was maybe tired or not-completely-in-the-mood for it all or anything of that sort. I always just assumed that she tirelessly wanted to do everything. I'm guessing that she genuinely did (otherwise she wouldn't have done it, I know) but now that I am a mom I am ABSOLUTELY CERTAIN that she was most likely exhausted while she was working so hard to off the impossible… all for the sake of creating the most incredible memories that I now hold so dear. No wonder the woman's been addicted to coffee. There's really no other way, I think. To repeat: MY MOM IS MY HOLIDAY HERO.
So now that you can think a bit more clearly, who's your holiday hero?  TYLENOL® wants to make sure holiday aches and pains don't get in the way of you and your loved ones enjoying the season*. Do you know someone who goes above and beyond for others during the holidays? Honor your Holiday Hero on the Holiday Heroes tab of the TYLENOL® Facebook page by visiting www.tylenolholidayheroes.com. Submit a photo and story for the opportunity to win one of five great prizes** for you and your own hero! Think of it… prizes include: A Spa Day, A Chef To Cook A Holiday Meal, A Limo For A Day of Shopping, A Cleaning Crew Before and After The Holiday Gathering or A Holiday Lighting Or Card Distribution Service. Sounds pretty good, no? Hurry! CONTEST ENDS JANUARY 2nd.
And don't forget to also "Like" TYLENOL® Holiday Heroes on Facebook!
In the meantime, check out these Hassle Free Holidays tips from some of my fave personalities!
* Use TYLENOL® only as directed.
** Entry takes place on the Holiday Heroes tab of the TYLENOL® Facebook page.  No purchase necessary.  Open to legal residents of the 50 U.S. & DC, 18 or older.  Contest ends 1/3/14. Void where prohibited.  Subject to Official Rules, available at www.tylenolholidayheroes.com.