And here you thought ABC's "The Bachelorette" was all finished for now… What does the show have to do with valuable life lessons and children's stories, you ask? MORE THAN YOU'D THINK.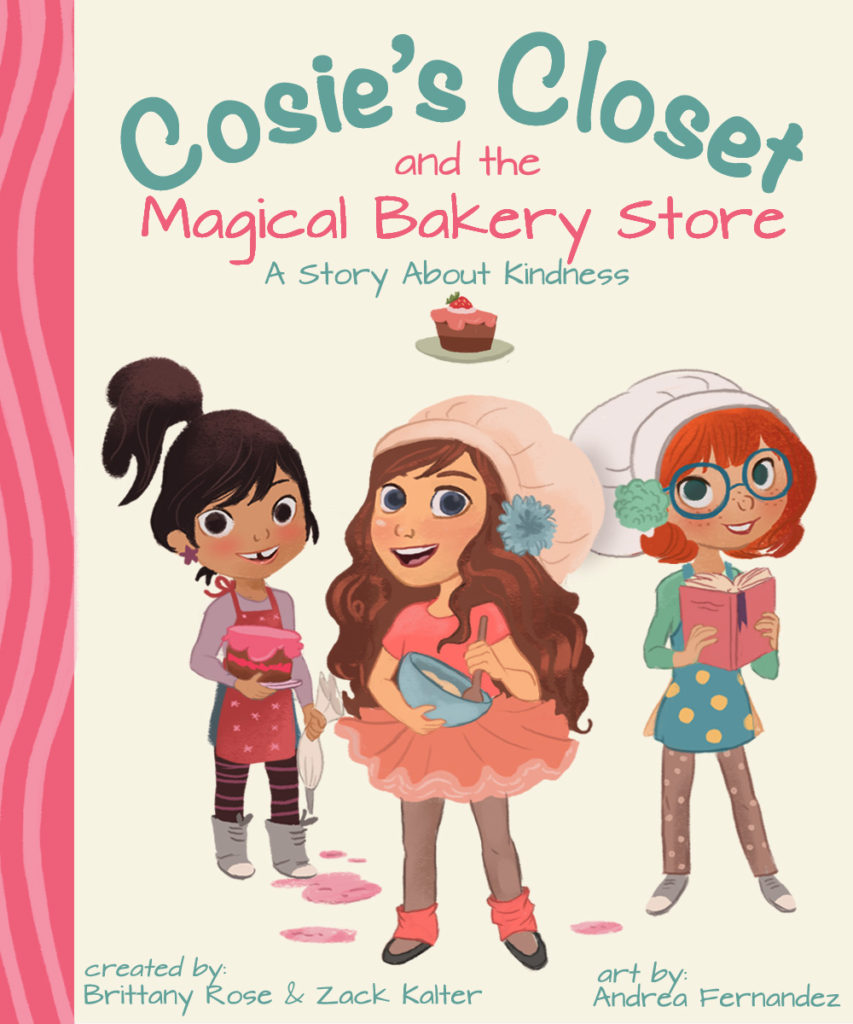 Zack Kalter, the guy famous for winning the dodgeball date at Americana at Brand and rocking Chuck Taylors with his suit on this recent season of "The Bachelorette" (starring Desiree Hartsock), has partnered with his sister and stay at home mom-of-2 Brittany Rose to co-author and publish an adorable children's book series called "Cosie's Closet" available on Apple's iBookstore.
Don't worry moms: you won't find hot tubs or champagne floating around in these stories. Contrary to the stereotype of Bachelor/Bachelorette contestants, "Cosie's Closet" is an innocent & sweet, rhyming & rhythmic, lesson-teaching and vibrantly-illustrated story series intended for ages 2-6. The first installment, called "Cosie's Closet and the Magical Bakery Store," tells the tale of friends Cosie, Layla, and Grace entering a magical closet and finding themselves in the middle of a magical bakery (sugar always gets attention at our house). As the girls play in the bakery, they meet a lonely little girl who wants to make friends and be included in the fun. Cosie and her pals are given the opportunity to show kindness to a stranger, and in turn realize that being thoughtful towards others is more rewarding (and sweeter!) than anything the bakery has to offer. Cake AND kindness? Now that's fabulous. (How d'ya like that, Desiree!)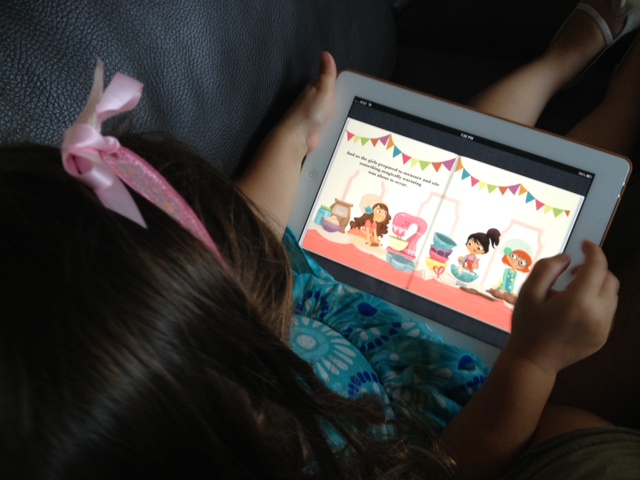 This story has quickly become a nighttime fave at our house. My almost-3 year old LadyP is in LOVE with it, and my 1.5 year old LilMiss likes to 'turn' the 'pages' (screen) over and over. I'd be lying if I didn't fess up to loving this story myself… (ok, partly because of the omg-hot-bachelor-is-a-family-type factor), but MOSTLY because a bubbly, RealFabMom Brittany Rose is the author behind it (fyi: a RealFabMom is my personal compliment to the kinds of moms who figure out how to stay more focused, more fun and more fab AFTER they have babies). Always creative before kids (and a brief blogger afterwards), Brittany decided to take a flying leap and accomplish a longtime goal and create something adventurous and imaginative after her little girl Cosette was born. "Coming up with the concept for this series, I knew a big part of these stories would be the lessons that are learned," Brittany says. "Yes, there are many books out there that teach the 1-2-3's and the A-B-C's but what good is that if our children don't have character? What good is it if my daughter knows her colors but she doesn't have a kind heart?" Brittany's goal is to inspire little girls to not only play and to use their imaginations, but also to learn great lessons. I can't help but smile when LadyP asks to read "Cosie" and runs to get my husband's iPad. And, the fact that "Cosie's Closet" is a fun, family-creation makes it all the more fab.
DOWNLOAD "COSIE'S CLOSET" HERE AND ENJOY WITH YOUR TOTS NOW!