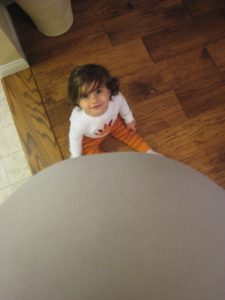 STOP. Obviously, I have (as it's been more than a week since my last post). Had no other choice. Countless false contractions, cramping and various things falling out from down under (that's as most of an explanation as you're gonna get) have convinced me that it's time to STOP for a little bit. (I self-induced this rule before, and now it's time again.) No more cleaning. No more cooking. No more stocking up on food. No more organizing drawers. No more pushups and butt-squats against my bathroom sink when I brush my teeth in an effort to keep my a$$ and arms in shape during pregnancy (no joke… but it DOES work!). No more. No more. No more. Until I've had this baby, that is…. My belly now feels waaaaay big (see picture) and my mind needs to rest, batten-down-the-hatches and mentally prepare for the new person bursting into our family next week (or, as I mentioned, EARLIER than my planned arrival time/date — considering the medical warning signs that have been happening south of the border in the past 7 days).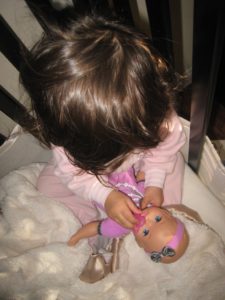 In lieu of blogging/writing/working, I have instead been laying down (with my legs together) and teaching my toddler LadyP how to be a mommy in activities that I like to call Baby Boot Camp. We've learned to swaddle, how to feed a baby, how to burp a baby, how to kiss a baby and how to put a pacifier in a baby's mouth. She's really very good at it. With any luck, I won't have to do anything by myself once this new kid gets here.
And the fact that LadyP looks at me, points at my belly, accuses "Baby!" with a wild laugh and then babbles the tune "Happy Birthday" doesn't freak me out at all (yeah right… does she know something I don't?) Every day I'm petrified that this new person is gonna surprise us all and fall out at any moment… while LadyP cackles her head off in the background.
So again, I repeat: Sometimes you just have to say to hell with everyone else's plans and agendas for you. They'll get over it. You must know what you need to do to stay fabulous on the inside… and then do it. Which in my case, is NOTHING for the moment.