So I've never really been a big Halloween person (except for the free candy part of the whole thing). But this year was… fabulous. Who knew that life could be so much fun alongside an oversized bug all day?
For instance…
It makes for interesting looks, laughs and conversations at the market… allowing you to get to know your neighbors a bit more.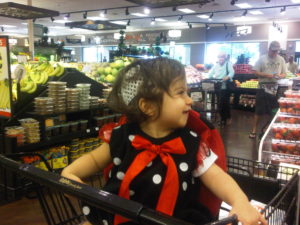 It pretty much guarantees you nabbing a good seat in a crowded restaurant for lunchtime… perhaps because others are too busy staring at you and your bug to grab that empty table quick enough.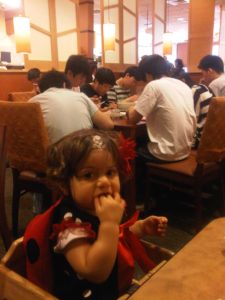 It allows you to wear a pair of antenna and shamelessly beg your neighbors for free candy as a thirty-something woman… as you try to use the excuse that you're "trick or treat training" a one year old for educational purposes.
(How many times can you get away with that one?)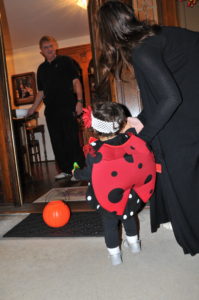 Hope you made some fabulous Halloween memories!
(I'm learning that that's what it's all about…)