Nope. He can't get rid 'o me. Stuck. Between a rock and hard place. Forever and ever. Amen. Good thing I'm so fab. (Ha! That one's for you sweetie!) We all have our sweet and special reasons for being smitten with our spouse…
But logically speaking, LadyP and I need him.
He's the only one that can unscrew and open the sticky vanilla extract cap so I can make extra-yummy waffles on Sunday mornings.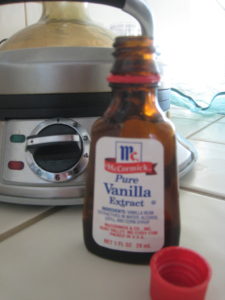 He's the only one that can install new, modern and hopefully much-hipper bronze handle sets – on demand – to jazz up our front door.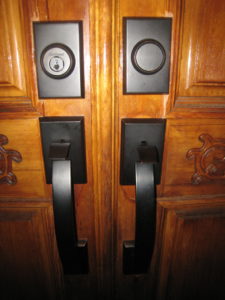 He's the only one willing to change LadyP's uber-toxic dirty diapers in order to prevent me from vomiting all over her innocent little face/body and the changing table… which keeps me smiling just like Mickey Mouse. (I am honestly not exaggerating… these things are extra-rank lately. You'd think I was feeding her raw sewage.)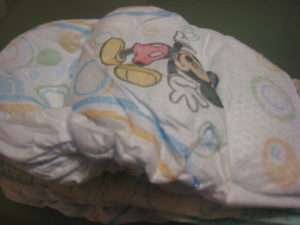 And these little things were just this weekend.
And although he tries hair-brained 'art' projects that make a mess in our house (hello, 10-month olds don't know how to make decent handprints on walls),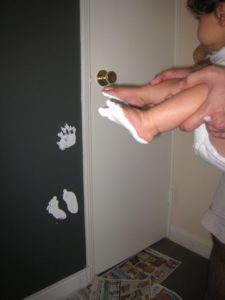 I still love him. A fabulous hubby, a fabulous dad.
Happy 2nd Anniversary, Love!
NOW, WHY IS YOUR SPOUSE STUCK WITH YOU?